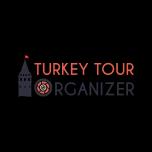 In today's trends, holidays no longer consist only of the trio of sea, sand, and sun. With the new generation tourism understanding, authentic regions, local shops, and cultural tours have become much more interesting.
Ayder Plateau: Covered with Beech and Spruce Trees
Ayder Plateau is located in the southeast of Çamlıhemşin district of Rize, at an altitude of 1350 meters above sea level. With its back to the Kaçkar Mountains, Ayder Plateau is a paradise-like region covered with beech and spruce forests.
Ayder Plateau, which received the title of National Park in 1944, is one of the most important routes where nature tourism can be experienced in our country. The fact that access to the region has become easier nowadays has increased the attractiveness of this route.
The plateau, which has a white atmosphere in the winter months, offers the travelers' dream moments and plenty of peace. We recommend that you add the Ayder Plateau trip to your list of things to do during the winter holiday.
Abant Lake: Scenic Views
Abant Lake is one of the first regions that come to mind when it comes to winter. Located in Abant, the district of Bolu, the lake is a landslide lake like many other lakes in the region. The depth of the lake, which covers a total area of 125 hectares, is 18 meters on average.
You can take peaceful walks on the shores of Abant Lake, which has fascinating views in winter, as well as go up to the highlands. In this region, which is covered with snow in winter, scotch pine, larch, fir, and beech trees stretch along.
Abant Lake, which has a different beauty in every season, is full of romance in the winter months and offers unique moments to travelers.
Aladaglar: Peak of Central Anatolia
Aladağlar has a privileged location among the winter holiday routes. Located within the borders of Niğde, Kayseri and Adana cities, Aladağlar gained the title of National Park in 1995 and became a special place for nature lovers with its impressive views.
Aladağlar, with its unique peaks, deep valleys, mysterious caves and wildlife, invites travelers to an unforgettable adventure. The region is heavenly for travelers, especially those who love nature camping.
Çıldır Lake: A Unique Experience
Çıldır Lake is located within the borders of Ardahan. Çıldır, a lake with tectonic activity origin, freezes in winter and is covered with ice. Thus, the lake, which is surrounded by flower fields in the spring, witnesses a unique adventure in the winter months.
The height of Çıldır Lake is approximately 2000 meters above sea level. The livelihood of the local people in the region is fishing. For this reason, even when the lake is frozen, fishing is continued by making holes in the lake. Travelers who come here can both experience the excitement of fishing on the frozen lake and can sled on the lake.
Experience routes have become a trend in recent years. You can be sure that Çıldır Lake will give you the right of the winter holiday and the concept of experience.
Would you like us to tailor you a private itinerary, including the winter trails in Turkey? Benefit from our expertise. We offer tailor-made tours to Turkey for all interests and desires, from romantic honeymoons and scenic self-drive road trips to photo tours with experienced photographers and cultural tours in major destinations. We arrange everything for your Turkey Tours, including hotel bookings, airport transfers, guided tours, and top-notch experiences. We want you to have a great time in Turkey and make sure your trip is a memorable one as we have escorted so many tours in Turkey personally. Imagine dealing with only one person for all your travel details, receiving customized itineraries and recommendations which will suit exactly your travel interests. Contact Turkey Tour Organizer to get a personalized day by day itinerary for your trip to Turkey.
Erkan Dülger
Erkan Dulger, a seasoned expert in the travel and tourism sector, has devoted more than 17 years of his life to planning wonderful journeys for people all over the world. Erkan has made a great career as a travel consultant and prosperous business owner. He was born with a deep enthusiasm for exploration and a desire to introduce people to beautiful places.
Erkan traveled to the United States in search of knowledge and practical experience, where he spent four years honing his craft while working at various hotels. He was able to better comprehend the complexities of the travel industry as well as the various demands and expectations of travelers thanks to this priceless experience.
Erkan had always dreamed of starting his own travel business, one that would reflect his passion for crafting extraordinary travel experiences. Erkan founded his own travel company in 2015 after realizing his dream via intense determination and strong faith in his abilities.
Frequently Asked Questions