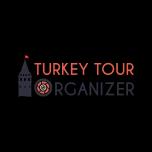 Yildiz Palace is one of the most valuable works of the Ottoman Empire in Istanbul. The historical palace, which fascinates those who see it with its impressive and elegant architectural structure, best reflects the power and splendor of the empire. The palace, which also witnessed important events in the last periods of the Ottoman Empire, had a special place apart from other administrative centers with this aspect. Yildiz Palace, with its architecture and unique garden, is appreciated by local and foreign tourists.
Where is Yildiz Palace?
Yildiz Palace, which is shown as one of the most important historical palaces of our country, welcomes many visitors every year in the best way. Inspiring with its cultural riches, Yildiz Palace is one of the recommended palaces to visit.
People interested in Ottoman history and especially the Ottoman state structure would like to visit Yildiz Palace. Yildiz Palace is located in Istanbul, the historical city of our country that fascinates with its eye-catching beauty. Located in Istanbul, Yildiz Palace is within the borders of Beşiktaş, one of the city's most beautiful and lively districts.
How to go to Yildiz Palace?
Yildiz Palace has an extraordinary place among many historical palaces in our country. In a grove from the Byzantine period, Yildiz Palace has been a center where vital decisions were taken throughout history. The palace, which hosted many valuable guests, is located on a hill to see the Çırağan Palace, another important palace in Istanbul. Located in Beşiktaş, the palace can be reached in a short time via Beşiktaş via public vehicles such as Istanbul Metropolitan Municipality buses and ferries.
Yildiz Palace History and Features
Yildiz Palace was built by Mihrişah Sultan, the mother of Sultan Selim III (1789-1807). When compared with other palace structures, it is seen to be complex. Yildiz Palace hosts mansions, security, administration, service buildings, and parks with the palace in this complex structure. Yildiz Palace was actively used by Abdülhamid II, one of the most special sultans of the Ottoman Empire, for 33 years and witnessed many essential services in the empire administration.
Yildiz Palace, which is accepted worldwide as a historical and culturally valuable work of which researches are still ongoing, is a palace that has managed to attract attention in every period with its interior and exterior. It is mentioned in various sources that the furniture in some parts of Yildiz Palace was personally made by Sultan Abdulhamid II, who is known to be a master carpenter. Yildiz Palace was used as the general main building of the empire during the reign of Abdülhamit.
Yildiz Palace was changed in different periods by the Ottoman sultans, and new regions were added to its structure. A pavilion was built inside Yildiz Palace by Mahmud II in 1835. During the reign of Sultan Abdülmecit, another mansion was constructed inside the Palace for the sultan's mother. The most critical mansion built during the reign of Sultan Abdülmecit is the "Great Mabeyn Mansion." When the historical process is examined, it is seen that the Turkish-Russian wars and the Turkish-Greek wars were administered from Yildiz Palace. Again, the strategies related to these wars were determined in Yildiz Palace.
Yildiz Palace has the distinction of being the last palace work of the Ottoman Empire. The construction of the Palace began in the 17th century and was completed in the 19th century. It is also among its features that it is a structure built during the time of different Ottoman sultans. The features of Yildiz Palace can be listed as follows:
- It consists of mansions and pavilions.
- It includes the Great Mabeyn Mansion, the Malta Mansion, and the Tent Mansion.
- Harem buildings, pharmacies, repair shops, concubine's office, carpenters, Tile workshop, Yildiz Mosque are among the critical structures in the Palace.
- Yildiz Palace clock tower and Imperial porcelain production house are other essential structures in the Palace.
- It is the last Palace of the Ottoman Empire.
- Today, the Palace preserves its originality, and those who visit Yildiz Palace can witness historical periods as if they were living that period.
- Yildiz Palace Garden, one of the most beautiful parts of Yildiz Palace, is considered the most regularly built structure of Istanbul.
------------------------------------
Would you like us to tailor you a private itinerary including Yildiz Palace? Benefit from our expertise. We offer tailor-made tours to Turkey for all interests and desires, from romantic honeymoons and scenic self-drive road trips to photo tours with experienced photographers and cultural tours in major destinations. We arrange everything for your Turkey Tours, including hotel bookings, airport transfers, guided tours, and top-notch experiences. We want you to have a great time in Turkey and make sure your trip is a memorable one as we have escorted so many tours in Turkey personally. Imagine dealing with only one person for all your travel details, receiving customized itineraries and recommendations which will suit exactly your travel interests. Contact Turkey Tour Organizer to get a personalized day-by-day itinerary for your trip to Turkey.
Kadir Akın
Kadir Akin is the managing partner of Turkey Tour Organizer Co. and a highly skilled travel advisor and tour guide. Kadir has worked in the tourist sector for more than 15 years, and he has a wealth of experience in trip planning and offering first-rate guiding services.
Whether visiting historical sites, trying the food, or finding off-the-beaten-path jewels, traveling with Kadir as your tour guide ensures a genuine and educational experience. Anyone looking for an insider's view of Turkey will find him to be a reliable and sought-after guide thanks to his love for his country and commitment to his profession.
Frequently Asked Questions