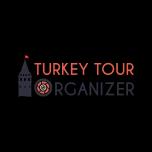 Gaziantep Zeugma Mosaic Museum, which can be a reason for art and culture fans to visit Turkey, is the second-largest mosaic museum in the world.
It is positioned on 2 floors, where there are 2748 square meters of mosaics, 140 square meters of murals, many columns, 4 Roman fountains, 4 sculptures made of limestone, a bronze Mars statue, tomb steles, sarcophagi and many historical artifacts.In fact, Zeugma Mosaic Museum impresses not only with its historical artifacts, but also with its technological differences. The Zeugma Mosaic Museum, which is the meeting of technology and history, is completed visually by using a laser system, with the missing pieces being plundered by historical artifact smugglers and treasure hunters.
The mosaics from Zeugma, which are the most valuable pieces of the Zeugma Mosaic Museum, consist of the harmony of 13 colors. The Museum complex, which is built on 30,000 square meters, was built in three blocks. In addition to being a mosaic and archeology museum, Zeugma Mosaic Museum also hosts exhibitions and conferences… Now, let's examine this magnificent historical heritage step by step and find out what the beauties of that period have remained until today.
Zeugma Mosaic Museum Artifacts
We can say that Zeugma Mosaic Museum is one of the rare places that amazes us in terms of both its historical past and the visual feast it reveals. There are so many works that need to be told that we didn't know which one to start with. However, we wanted to continue our article by preparing small anecdotes and giving you little clues, thus compiling the most important information you need to know about the Zeugma Mosaic Museum.
Here are the most curious topics and things to know about the Zeugma Mosaic Museum.One wonders how some of the works in the museum were brought together from exactly 500,000 pieces under the conditions of that period. The lifelike figures and the realism of the compositions offer a visual feast that amazes those who see it.The most important work of the museum is the Maenad, known as the Gypsy Girl Mosaic, which was made in the 2nd century AD. It is a mosaic made as a floor covering that was found in what is known as the Maenad Villa. Think about it, this beautiful Gypsy Girl figure, one of the most valuable compositions in the world, was actually designed to be stepped on every day… The sad gaze of the girl in the mosaic has also been described as Zeugma's Mona Lisa by many archaeologists and art historians.
Zeugma Mosaic Museum carried the title of "The world's largest mosaic museum" from September 9, 2011 to December 28, 2014, and transferred this title to Hatay Archeology Museum on December 28, 2014.
Legends of Zeugma
The precious mosaic pieces of Zeugma City, which was stolen and smuggled to America during the excavations of the Maenad Villa, one of the most valuable works of the Zeugma Mosaic Museum, disappeared without even knowing how they were removed from Turkey 55 years ago. The process of bringing the stolen mosaic of Zeugma from America took 21 years. The missing pieces, along with the other pieces found during the excavations in 1993, were preserved by placing a question mark. Thanks to the persistent attempts and determined attitudes of Turkey and the Ministry of Culture for 21 years, the mosaic of the love heroes Partenope and Metiox has returned to the place where they were born.
Even this story of Zeugma Ancient City is an important element in itself. Their legends are legendary. Many more such as Dionysos and Nike, Antope and Satyros, Possedion, Oceanus and Tethys, Dionysus's Wedding, Birth of Aphodithe, Daidolos Mosaic, Galateiea Mosaic, Maenad (Gaia) Mosaic, Eros Mosaic from Yunus in the host Zeugma Mosaic Museum. mosaic fascinates with beautiful stories of mythological heroes.
Erkan Dülger
Erkan Dulger, a seasoned expert in the travel and tourism sector, has devoted more than 17 years of his life to planning wonderful journeys for people all over the world. Erkan has made a great career as a travel consultant and prosperous business owner. He was born with a deep enthusiasm for exploration and a desire to introduce people to beautiful places.
Erkan traveled to the United States in search of knowledge and practical experience, where he spent four years honing his craft while working at various hotels. He was able to better comprehend the complexities of the travel industry as well as the various demands and expectations of travelers thanks to this priceless experience.
Erkan had always dreamed of starting his own travel business, one that would reflect his passion for crafting extraordinary travel experiences. Erkan founded his own travel company in 2015 after realizing his dream via intense determination and strong faith in his abilities.
Frequently Asked Questions