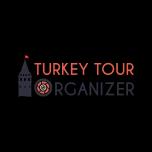 Angkor Wat of Turkey; Termessos
Why this title?
Termessos is located 34 kilometers away from Antalya city. It is located on the north on the way to Pamukkale, Denizli. However, thousands of tourists miss this beautiful ancient city due to their lack of time in Turkey. This is a great advantage for culture vultures as they can see a beautiful ancient city, in the middle of nowhere, on top of the mountains without tourist groups. After taking the challenging curvy roads taking you to the entrance of the Termessos Ancient city, you will see that my title is well deserved for this beautiful settlement.
Termessos was established by one of the oldest civilizations of Anatolia. It is located on the route from Mid West to the Mediterranean Coast. The high plains of Termessos, now called 'Gulluk Dagi Milli Parki' in Turkish was feeding thousands of people who were courageous enough to resist to the armies of Alexander The Great. 'I shall not waste my time with this eagles nest' he is believed to have uttered after giving up with this city. Eventually, he had to change his route not to mess with those brave hearths of Anatolia. He destroyed the fertile lands and olive trees of them though, leaving a barren land behind.
The city is not located by the warm Mediterranean waters but they used wooden oilways to transfer their produce to the coast, popular port city of the Lycian Union; Phaselis. Two ports of the Phaselis ancient city was trading their produce to the Mediterranean countries making Termessos richer and richer. The money earned was used to build a jaw dropping ancient city with a theater offering phenomenal views.
Even though Termessos survived many attacks, wars and sieges; she was finally deserted when her aqueduct was heavily destroyed by a severe earthquake. Never inhabited again, Termessos city was surrounded and hid by the nature which is awaiting her visitors.
------------------------------------
Would you like us to tailor you a private itinerary including Termessos Ancient City? Benefit from our expertise. We offer tailor-made tours to Turkey for all interests and desires, from romantic honeymoons and scenic self-drive road trips to photo tours with experienced photographers and cultural tours in major destinations. We arrange everything for your Turkey Tours, including hotel bookings, airport transfers, guided tours, and top-notch experiences. We want you to have a great time in Turkey and make sure your trip is a memorable one as we have escorted so many tours in Turkey personally. Imagine dealing with only one person for all your travel details, receiving customized itineraries and recommendations which will suit exactly your travel interests. Contact Turkey Tour Organizer to get a personalized day by day itinerary for your trip to Turkey.
Serdar Akarca
Since 2008, Serdar Akarca, a highly accomplished Senior Software Engineer, has significantly contributed to a number of projects. He inevitably ran across his friend Erkan because of his unwavering desire for traveling to new places and immersing himself in other cultures. Together, they established Turkey Tour Organizer Co., where Serdar is in charge of running the business's website and social media pages.
Beyond his technical abilities, Serdar has a genuine curiosity to experience various cultures and a strong interest in travel. His dedication to exhibiting Turkey's beauty and giving tourists an amazing experience across the nation's great destinations is motivated by this passion.
Frequently Asked Questions