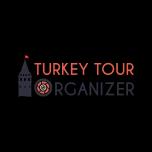 Best Turkish Spotify Lists While Self Driving in Turkey
Turkey has an excellent road and highway system. As a developing country, the Republic of Turkey has added many highways in the Anatolian hinterland. Almost all global car rental companies have offices in Turkey. Especially tourist hub airports like Istanbul, Izmir, Antalya, Bodrum, Dalaman, and Trabzon welcomes millions of tourists every year. While most tourists are interested in escorted Turkey tours, a growing number of self-drive enthusiasts come to our country.
We have assisted hundreds of travelers in our country. More than 100 of them wanted to explore Turkey on their own. In a self-drive tour, we arrange everything except the driver. Guests are behind the wheel, and they follow a program we tailor for them. The local sim card supplied before collecting the rental car has the internet necessary for those road trips. They use the internet for navigation or browsing information during the course of their journey. We drive around our country frequently and use our internet mainly for listening to music. We used to keep CDs before and USB sticks, which prevented us from exploring more music. We have excellent Turkish radio coverage in our country, but you are limited to a few stations in the countryside. Thanks to the internet, we personally enjoy uninterrupted music during our own self-drive tours.
The East and the West inspire Turkish music. Almost all cultural branches like architecture, kitchen, art, and even people are a mixture of both worlds. One of my favorite group Dolapdere Big Gang is the real proof of this fact. You can enjoy the internationally known legendary songs with Anatolian rhythms and instruments from this beautiful Istanbul band. The music world of Turkey has everything a tourist is looking for. If you dream of a road trip like in the USA and want a rock music company you, you can hit the Anatolian Rock Music list and enjoy the legendary Turkish Rock Bands. If you want to enjoy some traditional folk songs of Turkey, then your list is Baglama - Saz, the name of the 6 string Turkish guitar. Turkish pop will be a good alternative on the road if you want to hear Turkish musicians' inspiration from the world of MTV. We also have a title literally translated as Turkish Art Music. It is a form of music which evolved around the rich mansions and palaces of the Ottoman times. Turk Sanat Muzigiis did not reach every citizen in Turkey and listened to the famous Meyhanes, the Turkish version of Greek tavernas. If you want to enjoy instrumental Turkish Music, you can try The Seven Cloves, who makes great music. Please don't forget to add our living legend Fazil Say, to your Spotify list of Turkey. We are proud of him, who has given concerts all over the globe. You may even encounter his music in your own country. While driving on the West Coast of Turkey, your radio will catch many Greek Stations from the islands that are stone throw away from the Turkish mainland. Turkish and Greek music is mutually inspired by each other, and Turkish pop songs from the opposite shores are a nice example of our friendship.
------------------------------------
Would you like us to tailor you a private itinerary that desires all your needs? Benefit from our expertise. We offer tailor-made tours to Turkey for all interests and desires, from romantic honeymoons and scenic self-drive road trips to photo tours with experienced photographers and cultural tours in major destinations. We arrange everything for your Turkey Tours, including hotel bookings, airport transfers, guided tours, and top-notch experiences. We want you to have a great time in Turkey and make sure your trip is a memorable one as we have escorted so many tours in Turkey personally. Imagine dealing with only one person for all your travel details, receiving customized itineraries and recommendations which will suit exactly your travel interests. Contact Turkey Tour Organizer to get a personalized day by day itinerary for your trip to Turkey.
Erkan Dülger
Erkan Dulger, a seasoned expert in the travel and tourism sector, has devoted more than 17 years of his life to planning wonderful journeys for people all over the world. Erkan has made a great career as a travel consultant and prosperous business owner. He was born with a deep enthusiasm for exploration and a desire to introduce people to beautiful places.
Erkan traveled to the United States in search of knowledge and practical experience, where he spent four years honing his craft while working at various hotels. He was able to better comprehend the complexities of the travel industry as well as the various demands and expectations of travelers thanks to this priceless experience.
Erkan had always dreamed of starting his own travel business, one that would reflect his passion for crafting extraordinary travel experiences. Erkan founded his own travel company in 2015 after realizing his dream via intense determination and strong faith in his abilities.
Frequently Asked Questions