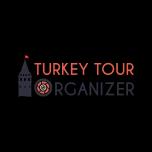 CittaSlow Cities in Turkey
CittaSlow was founded in Italy in 1999. In the same year, a meeting was held in Greve, Italy, and 54 point charter was developed to evaluate the organization's future members. The main purpose of the CittaSlow is to protect high-quality local food and the local culture from globalization. In 2001, only 28 cities in Italy were members of the club. However, this number reached up to 14 countries with members of the CittaSlow organization and national CittaSlow networks in Germany, the UK, and Norway. The first North American city to be nominated to the club was in Canada, a small seaside village named Cowichan Bay. Today, CittaSlow has 264 members in 30 countries. Turkey has 14 members in the organization, making her the 3rd biggest country in the club.
There are three categories of membership. A town can be a CittaSlow town, CittaSlow supporter, or CittaSlow friend, which technically stands for an individual or a family living in that city. CittaSlow is a membership organization, and towns should have populations less than fifty thousand. Besides, cities should score a minimum %50 of the CittaSlow goals, which is self-assessed by the cities. The national network confirms membership. The main aims of the network are;
The first city to join the club was Seferihisar in Turkey, which became a member in 2010. 13 more cities became members since then. Here are the cities that are members of the CittaSlow organization.
For the first time globally, a Turkish College has put Slowness courses to its 2019-2020 curriculum. The course will be given for the first time in the world by the Members of the Cittaslow Scientific Committee in Turkey. Atasehir Adiguzel Vocational School has Human Rights, Animal Rights, and 21st Century Skills courses compulsory in its curriculum to raise awareness among its students. Slowness was added as a compulsory course to the curriculum of 2019-2020 and will be held two hours a week in all programs. The coursebook of the program was created by the Members of the Cittaslow Scientific Committee in Turkey and CittaSlow international which includes ten chapters such as; Slow Philosophy, Slow Life, Slow Science, Slow Food, Cittaslow, Cittaslow Tourism, Slow Economy, Slow Travel, Slow Agriculture and Slow Tourism. The course founder is a member of the CittaSlow Scientific Committee in Turkey, who is also the Adiguzel Vocational School director. He stated that he was inspired by Harry Lewis, who is a Harvard Undergraduate School Dean. Like him, we also try to encourage our children to make the best of their time rather than a rush this Global World is forcing us. We did our best to create itineraries for our clients in 2019 to get the best of our county's touristic destinationsand hope to host more people from across the globe to explore Turkey at a slow pace.
------------------------------------
Would you like us to tailor you a private itinerary including Cittaslow Cities in Turkey? Benefit from our expertise. We offer tailor-made tours to Turkey for all interests and desires, from romantic honeymoons and scenic self-drive road trips to photo tours with experienced photographers and cultural tours in major destinations. We arrange everything for your Turkey Tours, including hotel bookings, airport transfers, guided tours, and top-notch experiences. We want you to have a great time in Turkey and make sure your trip is a memorable one as we have escorted so many tours in Turkey personally. Imagine dealing with only one person for all your travel details, receiving customized itineraries and recommendations which will suit exactly your travel interests. Contact Turkey Tour Organizer to get a personalized day by day itinerary for your trip to Turkey.
Kadir Akın
Kadir Akin is the managing partner of Turkey Tour Organizer Co. and a highly skilled travel advisor and tour guide. Kadir has worked in the tourist sector for more than 15 years, and he has a wealth of experience in trip planning and offering first-rate guiding services.
Whether visiting historical sites, trying the food, or finding off-the-beaten-path jewels, traveling with Kadir as your tour guide ensures a genuine and educational experience. Anyone looking for an insider's view of Turkey will find him to be a reliable and sought-after guide thanks to his love for his country and commitment to his profession.
Frequently Asked Questions