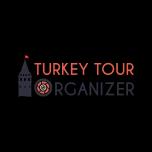 Dolmabahce Palace adds dignity to the city as one of the Ottoman Empire's last signatures, which designed its palaces with Western architecture in its last period. A trip to Dolmabahce Palace, allowing organizations to learn a lot of information about the late Ottoman and modern Turkey. What should be known about this magnificent palace built in one of the city's central points?
First of all, Dolmabahce Palace has certain visiting hours and entrance fees. Apart from this, it is necessary to have information about this palace, one of the important symbols of Istanbul, because the palace's content is very comprehensive. After entering the palace, this is necessary to experience a full history adventure.
Dolmabahce Palace is located on the seaside of Visnezade District in Besiktas district of Istanbul. Dolmabahce Palace, built on the European side of the city, is located on the Besiktas coastal road.
Dolmabahce Palace was built by the thirty-first Ottoman sultan, Sultan Abdulmecid. Dolmabahçe Palace, designed with a Western understanding by the Ottoman aim of modernization, was opened on June 7, 1856. The construction of this magnificent palace, which started on June 13, 1843, took 13 years.
Dolmabahce Palace was built by Garabet Amira Balyan and his son Nikogos Balyan. This palace was built based on western architecture; It was used to manage state affairs during Abdulmecid, Abdulaziz, V Murad, II Abdulhamid, V Mehmed Resad, VI Mehmed (Vahdeddin). Mustafa Kemal Ataturk also passed away in his bedroom after spending his last years in this palace.
The magnificent palace, which is used as the Museum of Palace Collections today, brings together history buffs in Istanbul. Many valuable artifacts can be seen here. If you are curious about the last periods of the Ottoman Empire, you should definitely discover the mysteries of Dolmabahce Palace!
Features of Dolmabahce Palace
The palace, whose interior was designed with symmetrical understanding, differs from the old Ottoman structures. The early and classical Ottoman architecture period, which was dominated by the Eastern understanding, changed after the 18th century and turned towards the Western understanding. Dolmabahce Palace, as one of the most important examples of this period and this understanding, rises against the Bosphorus on one of the most beautiful coasts of Istanbul.
The most important feature of the Ottoman Palace in Besiktas district is that it reflects the Empire's legendary richness. You will understand this when you are caught in the sparkle of gold, silver diamonds, diamonds, and crystal items in the palace. This palace, which reflects the majesty of the Ottomans in every room, also damaged the Ottoman economy due to its huge cost. Sultan Vahdettin also sailed from this palace while the Ottoman Empire collapsed and set out for England.
Technical Information of the Palace
------------------------------------
Would you like us to tailor you a private itinerary, including Dolmabahce Palace? Benefit from our expertise. We offer tailor-made tours to Turkey for all interests and desires, from romantic honeymoons and scenic self-drive road trips to photo tours with experienced photographers and cultural tours in major destinations. We arrange everything for your Turkey Tours, including hotel bookings, airport transfers, guided tours, and top-notch experiences. We want you to have a great time in Turkey and make sure your trip is a memorable one as we have escorted so many tours in Turkey personally. Imagine dealing with only one person for all your travel details, receiving customized itineraries and recommendations which will suit exactly your travel interests. Contact Turkey Tour Organizer to get a personalized day by day itinerary for your trip to Turkey
Erkan Dülger
Erkan Dulger, a seasoned expert in the travel and tourism sector, has devoted more than 17 years of his life to planning wonderful journeys for people all over the world. Erkan has made a great career as a travel consultant and prosperous business owner. He was born with a deep enthusiasm for exploration and a desire to introduce people to beautiful places.
Erkan traveled to the United States in search of knowledge and practical experience, where he spent four years honing his craft while working at various hotels. He was able to better comprehend the complexities of the travel industry as well as the various demands and expectations of travelers thanks to this priceless experience.
Erkan had always dreamed of starting his own travel business, one that would reflect his passion for crafting extraordinary travel experiences. Erkan founded his own travel company in 2015 after realizing his dream via intense determination and strong faith in his abilities.
Frequently Asked Questions