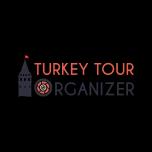 Ethnography Museum of Ankara
Why an Ethnography Museum in Ankara?
There are forty-four ethnography museums in the Republic of Turkey. The culture in our country is so diverse that ethnography museums of Turkey are all different and exhibit impressive artifacts of Anatolian civilizations. Ankara was a very small town during the foundation of Turkey from 1920 to 1923. That small town was declared as the capital of the New Republic of Turkey and became the new face of the new country. As a result of these rapid developments, Ankara had scheduled flights to Istanbul only ten years after the Independence War which was finished in 1923. The new government wanted to show the diversity of the Republic of Turkey to the official guests. As a result, the Ethnography Museum of Ankara was constructed in 1930 by one of the leading architects of the republican era.
What is exhibited in the Ethnography Museum of Ankara?
All pieces exhibited in Ankara Ethnography Museum are very important. There are pieces that are peerless in handcraftsmanship. Especially wooden pieces brought from different mosques of Anatolia are breathtaking. Most of those wooden art pieces were inlaid without using any nails at all. There are wooden pieces coming from UNESCO Heritage sites like Divrigi Great Mosque. You can see the thrones of Seljukian Emperors and their personal items. Jars, vases, medical instruments, daily tools, kitchenware, traditional costumes, and many more are exhibited in the museum. Like the Museum of Anatolian Civilizations, the Ethnography Museum of Ankara has a remarkable Turkish carpet and rug collection.

Why Ethnography Museum of Ankara is very important to Turkish people?
Did you know the Ethnography Museum of Ankara was the first resting place of Mustafa Kemal Ataturk? When he passed away in 1938, he was transferred from Dolmabahce Palace of Istanbul to Ethnography Museum of Ankara. At that time, the museum had an ornamental pool at the foyer. The pool is seen in the garden of the museum today. Turkish government built a temporary sarcophagus to the foyer of the museum. In 1953, Ataturk was transported from the Ethnography Museum of Ankara to his Mausoleum in Ankara. The bronze statue of Ataturk in the garden of the Ethnography Museum of Ankara was made by Italian artist Pietro Canonica in 1927. It was funded by the Turkish Ministry of Education.
As a result of these steps taken in the education of women in the Republic of Turkey, Ataturk's coffin was opened by Professor Kamile Sevki Mutlu in 1953 who was a professor at Ankara University Faculty of Medicine. She was chosen for this honorable duty by the Turkish Parliament because of being the head of the Histology Chair. Thirty years before, women rarely walked in the streets of Ankara but in 1953, they were in all areas of the society.
------------------------------------
Would you like us to tailor you a private itinerary including the Ethnography Museum of Ankara? Benefit from our expertise. We offer tailor-made tours to Turkey for all interests and desires, from romantic honeymoons and scenic self-drive road trips to photo tours with experienced photographers and cultural tours in major destinations. We arrange everything for your Turkey Tours, including hotel bookings, airport transfers, guided tours, and top-notch experiences. We want you to have a great time in Turkey and make sure your trip is a memorable one as we have escorted so many tours in Turkey personally. Imagine dealing with only one person for all your travel details, receiving customized itineraries and recommendations which will suit exactly your travel interests. ContactTurkey Tour Organizer to get a personalized day by day itinerary for your trip to Turkey.
Erkan Dülger
Erkan Dulger, a seasoned expert in the travel and tourism sector, has devoted more than 17 years of his life to planning wonderful journeys for people all over the world. Erkan has made a great career as a travel consultant and prosperous business owner. He was born with a deep enthusiasm for exploration and a desire to introduce people to beautiful places.
Erkan traveled to the United States in search of knowledge and practical experience, where he spent four years honing his craft while working at various hotels. He was able to better comprehend the complexities of the travel industry as well as the various demands and expectations of travelers thanks to this priceless experience.
Erkan had always dreamed of starting his own travel business, one that would reflect his passion for crafting extraordinary travel experiences. Erkan founded his own travel company in 2015 after realizing his dream via intense determination and strong faith in his abilities.
Frequently Asked Questions