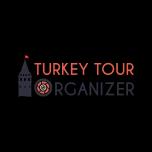 Express Cappadocia
Cappadocia is a world famous UNESCO heritage site. Hot air balloons gently floating on the breathtaking volcanic landscape of Cappadocia became a major tourist attraction. Every year, thousands of tourists take this opportunity and come to Cappadocia for a hot air balloon flight. Many photo applications make Cappadocia more popular every year. Cappadocia was popular among the travelers before the social media. Travelers before 2000s were choosing Cappadocia for its deep medieval Christian heritage. Peerless landscape was just another slice of the huge Cappadocia cake. Underground cities, colorful valleys, fairy chimneys, cave churches and troglodyte cave dwellings were main tourist attractions. Tourists before 2000s were coming to Cappadocia mainly for the heritage above. There are also a very limited number of tourists including Istanbul to their Far Eastern or African itineraries. This is mainly because of affordable lay over flights, last minute hot deals of Istanbul hotels or shopping alternatives in Istanbul city. Every year, we host dozens of travelers who are taking a break in Istanbul and wondering if a daily trip to Cappadocia is possible from Istanbul. In fact, it is possible to explore Cappadocia's must see sites with return flights from Istanbul.
How to do a daily Cappadocia tour from Istanbul?
Let me write the last Express Cappadocia tour we have organized from Istanbul to a couple. They were picked up before breakfast from their hotel. They had their coffee at the airport and light breakfast on board. Upon arrival to Kayseri airport, our guide and driver picked them up from the airport and started to drive to the center of Cappadocia. Four hours after leaving their hotel, they were among the world famous fairy chimneys of Cappadocia in Devrent - Imagination Valley. They were able to learn about the geology of Cappadocia in Devrent - Imagination Valley before stretching their legs in Pasabag - Monks Valley. They drove only 20 minutes to get to Ozkonak Underground City which was the last stop before lunch. Lunch was served in a nice local restaurant where they were able to taste beautiful home made food. After enjoying a nice cup of coffee in a panorama point, our guide took them to Goreme Open Air Museum. In the end of their tour in the museum, our guests have seen the best examples of Cappadocia highlights. Goreme Open Air Museum is full of phenomenal late Byzantium churches with frescoes while Pasabag - Monks Valley and Devrent - Imagination Valley is full of impressive fairy chimneys. Ozkonak Underground city is a beautiful intact settlement which has everything about a medieval Cappadocia underground dwelling. After a break with a view in Pigeon Valley, our guide and driver dropped them to Kayseri airport for a flight back to Istanbul. They had their dinner on board and arrived to their hotel very tired but with beautiful memories.
------------------------------------
Would you like us to tailor you an Express Cappadocia tour from Istanbul? Benefit from our expertise. We offer tailor-made tours to Turkey for all interests and desires, from romantic honeymoons and scenic self-drive road trips to photo tours with experienced photographers and cultural tours in major destinations. We arrange everything for your Turkey Tours, including hotel bookings, airport transfers, guided tours, and top-notch experiences. We want you to have a great time in Turkey and make sure your trip is a memorable one as we have escorted so many tours in Turkey personally. Imagine dealing with only one person for all your travel details, receiving customized itineraries and recommendations which will suit exactly your travel interests. Contact Turkey Tour Organizer to get a personalized day by day itinerary for your trip to Turkey.
Serdar Akarca
Since 2008, Serdar Akarca, a highly accomplished Senior Software Engineer, has significantly contributed to a number of projects. He inevitably ran across his friend Erkan because of his unwavering desire for traveling to new places and immersing himself in other cultures. Together, they established Turkey Tour Organizer Co., where Serdar is in charge of running the business's website and social media pages.
Beyond his technical abilities, Serdar has a genuine curiosity to experience various cultures and a strong interest in travel. His dedication to exhibiting Turkey's beauty and giving tourists an amazing experience across the nation's great destinations is motivated by this passion.
Frequently Asked Questions