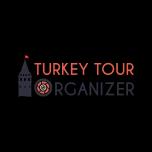 Gulcemal ferry was built in Belfast by Harland and Wolff in 1987 and operated by White Star Line in the Atlantic Ocean with her first name SS Germanic. She set an Atlantic speed record and crossed the ocean less than 12 days which made her to receive the Blue Riband. In 1899 she experienced a very terrible blizzard in New York and snow piling on her deck made her sit to the shallow waters of New York harbor. She was taken back to Belfast for a 4 months of repair and was sold to the sister company of White Star Lines in states; International Mercantile Marine in 1904. She was going to be called Ottawa until finally being sold to the Ottomans in 1910. Her impressive story started then and continued until the 50s, when she was finally taken to Italy for scrapping after seeing two world wars and three mishaps.
The Ottoman Sultan Mehmet V Reshad bought the boat, he named it after his mother Gulcemal but the ferry was named Gul Djemal first. It was changed to Gulcemal then and right after being bought, she started to carry soldiers to Yemen until the first world war broke out in 1914. She started to carry soldiers to Gallipoli battlefields and during on duty, she was torpedoed by a British submarine and was dragged to Istanbul for repair. She was able to serve in the end of the WWI as well and now started to ferry the German soldiers from Egypt and Greece to Dover where they were disarmed and sent back home. In 1921, Gul Djemal carried immigrants to their new lives in United Stated from Middle East making her the first ship arriving the states with a Turkish Flag. She then worked hard during the population exchange in between Turkey and Greece right after the War of Independence of Republic of Turkey and her name was changed to Gul Cemal then.
Ataturk, founder of Republic of Turkey in Gulcemal Ferry in 1926.
Gulcemal started to work in the black sea coastline of Turkey carrying passengers and mail after the end of the WWI. During her duty, she became very popular among the public that people would wait her in the promenades of the cities just to see the beauty of her. A witness of those days tells that Gulcemal would turn her lights on and off while approaching Trabzon city and the whole city would respond back to her showing their respect. This has even increased to a public opinion developed in that time, some people believed to the healing powers of Gulcemal Ferry. They would hire small boats with oarsman who would turn around her seven times with the ill person in the boat as well. If the person did not heal, they would think that they had turned around the boat in the wrong direction and repeat the treatment when Gulcemal revisited their city.
Gulcemal would visit all the harbors of the Black Sea coastline and she would anchor off the shore because of her size which was extending the duration of stay in most of the cities. A journey would take days to get to the end of the Black Sea and as a result, when the mothers of the black sea coastline was sending their children to the town market, they would warn them strictly so they don't kill time on the way.
Until 1937, she served and inspired especially the people of the black sea and was finally parked to the Golden Horn and was used as a storage there and even as a hotel in 1950. She was sent to Messina, Italy for scrapping in October 1950. Having survived 75 years, Gulcemal is the longest serving second ship of the world thanks to the battle ship like strong body.
------------------------------------
Would you like us to tailor you a private itinerary? You are one click away from your dream tour program. Benefit from our expertise. We offer tailor-made tours to Turkey for all interests and desires, from romantic honeymoons and scenic self-drive road trips to photo tours with experienced photographers and cultural tours in major destinations. We arrange everything for your Turkey Tours, including hotel bookings, airport transfers, guided tours, and top-notch experiences. We want you to have a great time in Turkey and make sure your trip is a memorable one as we have escorted so many tours in Turkey personally. Imagine dealing with only one person for all your travel details, receiving customized itineraries and recommendations which will suit exactly your travel interests. Contact Turkey Tour Organizer to get a personalized day by day itinerary for your trip to Turkey.
Kadir Akın
Kadir Akin is the managing partner of Turkey Tour Organizer Co. and a highly skilled travel advisor and tour guide. Kadir has worked in the tourist sector for more than 15 years, and he has a wealth of experience in trip planning and offering first-rate guiding services.
Whether visiting historical sites, trying the food, or finding off-the-beaten-path jewels, traveling with Kadir as your tour guide ensures a genuine and educational experience. Anyone looking for an insider's view of Turkey will find him to be a reliable and sought-after guide thanks to his love for his country and commitment to his profession.
Frequently Asked Questions