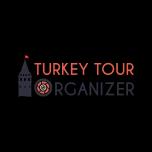 How to explore Cappadocia in a lazy way?
Cappadocia
Cappadocia region is a wonder of nature created by natural forces carving and eroding volcanic rocks created by Volcanic Mountains surrounding the region. Volcanic eruptions took place millions of years ago, and erosions speeded up especially after the ice ages' meltdown, yet continue still today relatively in a slow way. Erosions of water and wind have used the volcanic surface of central Anatolia like a canvas, hence creating Cappadocia's surreal landscape. People amazed by Cappadocia's phenomenal colors have been living on this landscape for thousands of years whilst contributing to the extensive heritage of Cappadocia. Wineries, caves, and shelters carved into the volcanic tuff had been the main concern of the people, which has altered to finding a good cave hotel, getting an experienced local guide, flying with a professional hot air balloon pilot, and fitting most of Cappadocia to 1 or 2 days. (Click here to check a recommended Cappadocia Tour)
What to see in Cappadocia?
Photo famous Cappadocia region is actually a small area that you can drive around in less than an hour, which is not enough to get its feeling. Your Cappadocia itinerary has to cover at least an underground city, the Open Air Museum of Goreme village, and fairy chimneys, particularly in a small piece of land around Goreme village. And you can do all those three in one day. It sounds like you can do Cappadocia in one day; however, you need overnight to fly with a hot air balloon flight over Cappadocia's poetic landscape to get the best of it. A little walk in one of Cappadocia's colorful valleys is highly recommended, which requires 2 hours minimum.
It is possible to explore the Cappadocia region without a rush. I recommend a noon flight to the Cappadocia region after a nice breakfast in Istanbul. You can arrange an escorted tour starting from one of the Cappadocia region airports and explore on the way to the hotel. A guided half-day tour will be beneficial, especially when you are up above the hot air balloon flight basket next early morning. Hot air balloons fly in the early morning for safety, and they drop you back around 8 AM to your hotel. Late start again will help fill the batteries, breakfast, and shower before your second day in Cappadocia. You can ask your guide to pick you up late again and tour around until your departure flight to Istanbul or Izmir (Ephesus) or Antalya, other popular Turkey destinations. You may have to take your dinner up in the air, but you will have enough energy and time to arrive at your next destination for a walk around the hotel and get a drink before going to bed.
------------------------------------
Would you like us to tailor you a private itinerary, including a lazy tour program in Cappadocia? Benefit from our expertise. We offer tailor-made tours to Turkey for all interests and desires, from romantic honeymoons and scenic self-drive road trips to photo tours with experienced photographers and cultural tours in major destinations. We arrange everything for your Turkey Tours, including hotel bookings, airport transfers, guided tours, and top-notch experiences. We want you to have a great time in Turkey and make sure your trip is a memorable one as we have escorted so many tours in Turkey personally. Imagine dealing with only one person for all your travel details, receiving customized itineraries and recommendations which will suit exactly your travel interests. Contact Turkey Tour Organizer to get a personalized day by day itinerary for your trip to Turkey.
Kadir Akın
Kadir Akin is the managing partner of Turkey Tour Organizer Co. and a highly skilled travel advisor and tour guide. Kadir has worked in the tourist sector for more than 15 years, and he has a wealth of experience in trip planning and offering first-rate guiding services.
Whether visiting historical sites, trying the food, or finding off-the-beaten-path jewels, traveling with Kadir as your tour guide ensures a genuine and educational experience. Anyone looking for an insider's view of Turkey will find him to be a reliable and sought-after guide thanks to his love for his country and commitment to his profession.
Frequently Asked Questions