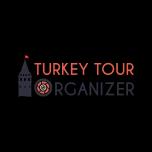 Nightlife in Istanbul
Well, living in Cappadocia, makes you a totally different person. That's why, I can honestly say that I am not a nightlifeperson anymore :) On the other hand, we still pay a visit to Istanbul and remember the old days with my lovely wife. Here are some tips if you like to hang out around Istanbul.
If somebody invites you to a place, just ignore him/her
Basic principle! You totally look like a tourist, which means you are the target in every singly country who try to scam you. It is also necessary in Istanbul unfortunately.
Whereshould you go?
Istiklal is always filled with people from all life,all kinds of music, and all sorts of passports. And the bars that line this street offer an equally diverse mix. There are also the side streets that branch out of the main Beyoglu vessel, doubling the amount of options available.Here are some options for your night in Istanbul;
Kasette
Located so close to Istiklal street, Kasette is filled with people every night. Dance keeps going till morning hours with a DJ.Musics are electronic and projection screens give a nice atmosphere to thespot.
Topless Terrace
Has a huge 800 square meters of open terrace with a stunning panorama. Serves as a Club but it isalso available for private bookings. Venue has a good quality soundtrack with its Acoustic sound system.
Peyote
Punk Rock, Jazz, Drum& Bass… All you need is in one place named Peyote. Has three floors and each floor has its own mood. Don't forget to show up early on Fridays, Saturdays and Sundays since it gets crowded really fast.
Kloster
Once it was named as Ghetto, then as Hypnos and it has now reopened as Kloster. It is one of the largest nightlife venues in Beyoglu. It has a high-quality sound system and a huge terrace, Kloster offers an unforgettable night to the people with a capacity of up to 2,000 people.
------------------------------------
Would you like us to tailor you a private itinerary, including unforgettable nightlife in Istanbul? Benefit from our expertise. We offer tailor-made tours to Turkey for all interests and desires, from romantic honeymoons and scenic self-drive road trips to photo tours with experienced photographers and cultural tours in major destinations. We arrange everything for your Turkey Tours, including hotel bookings, airport transfers, guided tours, and top-notch experiences. We want you to have a great time in Turkey and make sure your trip is a memorable one as we have escorted so many tours in Turkey personally. Imagine dealing with only one person for all your travel details, receiving customized itineraries and recommendations which will suit exactly your travel interests. Contact Turkey Tour Organizer to get a personalized day by day itinerary for your trip to Turkey.
Erkan Dülger
Erkan Dulger, a seasoned expert in the travel and tourism sector, has devoted more than 17 years of his life to planning wonderful journeys for people all over the world. Erkan has made a great career as a travel consultant and prosperous business owner. He was born with a deep enthusiasm for exploration and a desire to introduce people to beautiful places.
Erkan traveled to the United States in search of knowledge and practical experience, where he spent four years honing his craft while working at various hotels. He was able to better comprehend the complexities of the travel industry as well as the various demands and expectations of travelers thanks to this priceless experience.
Erkan had always dreamed of starting his own travel business, one that would reflect his passion for crafting extraordinary travel experiences. Erkan founded his own travel company in 2015 after realizing his dream via intense determination and strong faith in his abilities.
Frequently Asked Questions