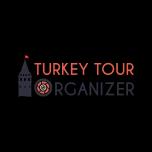 Spring is coming to Turkey
Eskikaraagac village is located on a peninsula on Lake Ulubat nearby the touristy Bursa city. It is just two and a half hours' drive away from Istanbul. Bursa is a world-known tourist destination in our country. Being the first capital of the Ottoman Empire, Bursa is surrounded by a peerless green landscape that attracts tourists from all over the world. Eskikaraagac village is back on the news again thanks to the nine-year-old friendship of a stork named Yaren and the fisherman Adem.
For the last nine years, Yaren, the stork, gets back to Eskikaraagac village and stops by the fisherman Adem boat, first confirming spring arrival. They are fishing together, which is popular spring news broadcasted by all television stations. Last year, a documentary was conducted by Burak Dogansoysal, which was awarded at Prague Fim Festival on January 18, 2020.
Nature photographer Alper Tuydes announced the 9th arrival of Yaren the stork from his Twitter account with a picture of Adem, the fisherman. However, Yaren made Adem twice happier this year by bringing his partner to the boat. Adem, like a grandfather, was expecting Yaren to bring his nestlings. Yaren's partner seems a little bit timid to Adem the fisherman, but he says she will get used to our companionship soon. He likes watching them fly off to their nests, which is the same spot for the last nine years.
Photo by Alper Tüydeş @alpertuydes
Eskikaraagac village is a member of the European Stork Villages Network. Yaren and Adem's friendship made the village famous among nature lovers and even appear in the school books in Germany and Austria. Photographer Alper Tüydeş published the story of Yaren and Adem 5 years ago, which brought domestic fame to the village Eskikaraagac. The Head of the village is also proud of the awareness of nature and the human relationship this friendship brought to the village and the region.
Yaren was a week late this year, which scared Adem Yılmaz and Alper Tüydeş. Good news arrived on March 5, and long time friends met again and were pictured by the photographer. We are also happier to see the fisherman and the stork together again and expecting a better spring for our country. I hope this good news will increase the awareness of the natural beauty of the surroundings of Bursa city, Eskikaraagac village, and the lakes in the same area. The region is located between the north of Aegean and south of Turkey's Marmara regions, which is easily accessible with a brand new highway from Istanbul to Izmir. Please don't hesitate to Contact us if you want to witness this beautiful friendship while traveling from Istanbul to Bursa or Izmir. You can also take a look at our Turkey Tours.
------------------------------------
Would you like us to tailor you a private itinerary during springtime in Turkey? Benefit from our expertise. We offer tailor-made tours to Turkey for all interests and desires, from romantic honeymoons and scenic self-drive road trips to photo tours with experienced photographers and cultural tours in major destinations. We arrange everything for your Turkey Tours, including hotel bookings, airport transfers, guided tours, and top-notch experiences. We want you to have a great time in Turkey and make sure your trip is a memorable one as we have escorted so many tours in Turkey personally. Imagine dealing with only one person for all your travel details, receiving customized itineraries and recommendations which will suit exactly your travel interests. Contact Turkey Tour Organizer to get a personalized day by day itinerary for your trip to Turkey.
Erkan Dülger
Erkan Dulger, a seasoned expert in the travel and tourism sector, has devoted more than 17 years of his life to planning wonderful journeys for people all over the world. Erkan has made a great career as a travel consultant and prosperous business owner. He was born with a deep enthusiasm for exploration and a desire to introduce people to beautiful places.
Erkan traveled to the United States in search of knowledge and practical experience, where he spent four years honing his craft while working at various hotels. He was able to better comprehend the complexities of the travel industry as well as the various demands and expectations of travelers thanks to this priceless experience.
Erkan had always dreamed of starting his own travel business, one that would reflect his passion for crafting extraordinary travel experiences. Erkan founded his own travel company in 2015 after realizing his dream via intense determination and strong faith in his abilities.
Frequently Asked Questions