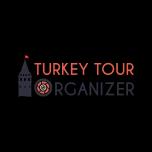 Things to know before traveling to Turkey during Covid
Many countries in the world prevent their citizens from traveling abroad. Especially Omicron variant being so contagious and undetectable, governments do their best to decrease the spread of the virus into their territories from the outside. These precautions may include a test before arrival to your home town or quarantine in a particular hotel. While many countries expect only a test on your return home from Turkey, some only ask for a vaccine card. Long but short, the Republic of Turkey accepts tourists with a test before arrival and sometimes only a vaccination certificate. The best thing about traveling to Turkey is the sites and attractions, mainly under the clear Mediterranean sky. Turkey is famous for its phenomenal ancient cities, majestic landscape, and beaches with clear turquoise waters. Besides a few museums and monuments like Hagia Sophia, Blue Mosque, Topkapi Palace, and The Anatolian Civilizations Museum, the most other important tourist sites are all in the open air. For example, The most visited museums in Cappadocia are theOpen Air Museum of Goreme and the Open Air Museum of Zelve, and they both deserve the adjectives in their names.
Who can come to Turkey?
Anyone can travel to Turkey, but please don't make this terrify you. Ministry of Health cooperates with the Ministry of Tourism every second and updates travel restrictions to Turkey. While people can enter Turkey with negative PCR tests obtained 72 hours before arrival, some citizens are tested upon arrival at the airports. Due to the Omicron variant, Turkey banned travel from certain countries to Turkey. People without vaccinations need to present negative tests upon arrival, and they will need negative PCR results during their travels in Turkey while taking domestic flights or public transportation. You need to complete the Turkey Entrance Form before coming to Turkey, which can be carried as a hard copy with you or as a soft copy on your mobile device. If you catch the virus while traveling in Turkey, you are quarantined in your address for 14 days, along with your close contacts. However, you are free to go if tested negative on the 10th day of your quarantine. Children below six years and transit passengers are not obliged to present test or vaccine information.
What is the situation now?
Turkey suffered from Covid, but the health system was able to cope with the pandemic as we are among the first countries to start a fast vaccination process. After lockdowns and curfews, Turkey is now open for domestic and international travel. Tourism professionals are all vaccinated, and I don't know someone working in the tourism industry without their 3rd dose in Turkey. Cafes, restaurants, and shops are open as before covid, but masks are required indoors. On the other hand, please kindly note that the domestic curfews never affected tourists. While Turkish citizens were in lockdown inside their houses at certain weekends, tourists could travel as they were supposed to with peace.
Double\-Check
This page was created on February 24, 2022, and it is better to visit Turkish Airlines page for updated information of contact with us. We are looking forward to having you among us in our beautiful country.
------------------------------------
Would you like us to tailor you a private itinerary despite the Coronavirus? Benefit from our expertise. We offer tailor-made tours to Turkey for all interests and desires, from romantic honeymoons and scenic self-drive road trips to photo tours with experienced photographers and cultural tours in major destinations. We arrange everything for your Turkey Tours, including hotel bookings, airport transfers, guided tours, and top-notch experiences. We want you to have a great time in Turkey and make sure your trip is a memorable one as we have escorted so many tours in Turkey personally. Imagine dealing with only one person for all your travel details, receiving customized itineraries and recommendations which will suit exactly your travel interests. Contact Turkey Tour Organizer to get a personalized day-by-day itinerary for your trip to Turkey.
Erkan Dülger
Erkan Dulger, a seasoned expert in the travel and tourism sector, has devoted more than 17 years of his life to planning wonderful journeys for people all over the world. Erkan has made a great career as a travel consultant and prosperous business owner. He was born with a deep enthusiasm for exploration and a desire to introduce people to beautiful places.
Erkan traveled to the United States in search of knowledge and practical experience, where he spent four years honing his craft while working at various hotels. He was able to better comprehend the complexities of the travel industry as well as the various demands and expectations of travelers thanks to this priceless experience.
Erkan had always dreamed of starting his own travel business, one that would reflect his passion for crafting extraordinary travel experiences. Erkan founded his own travel company in 2015 after realizing his dream via intense determination and strong faith in his abilities.
Frequently Asked Questions