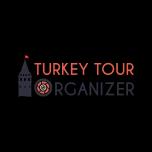 Turkish Halloween; Bocuk Gecesi
Bocuk gecesi means the night of the bocuk in Turkish language. On the night of January 6, north western Turkish people do a festival almost like the Halloween. They just use the pumpkin in a different way. Rather than carving them, they are making a tasty dessert to serve the people coming at their houses. Here is the story;
Due to the similarity of Božić (bojic) in the languages of Thrace, Bocuk night is believed to be inspired from the Christian festival celebrated on the night of January 6, the day of baptism. However, there is a Serbian historian named Tihomir Đorđević who claims it is an ancient Turkish festival in his book named Nas Narodni Zivot. The story told behind the festival is way better to talk about rather than its origins.
According to the old people of the area, Bocuk is a woman, who was 80 years old. She dives into the black magic to get younger. She is believed to have carried an egg in her armpit for 21 days. When the egg hatches and the hen grows, she cooks it in 6 fireplaces and eats it. That makes her 18 again and rather than taking a good date with a handsome boy, we find her visiting all the stalls and milking the cows naked! People believe that those cows will never be able to produce milk again. To avoid it, people of Thrace made a pumpkin pie and put it on top of their houses so the Bocuk woman could eat for it is the favorite food of her. Besides, people gathered in the houses and talked about her and the people who claimed to had seen her before till the morning light. It is believed to be unlucky to wander around on that night. Like trick or treat, people used to use starch to paint their faces white like ghosts and scared the people waiting at their windows for the Bocuk Woman! People are preparing pumpkin dessert to serve to people coming at their windows. In the past, they would make lanterns of pumpkins and walk in the dark streets of their villages to scare the Bocuk Woman.
This old festival is popular again in north western villages of Turkey since 2006. For the last 3 years, the number of attenders are increasing so much that Culture and Tourism Ministry of Edirne province applied to UNESCO to get their local festival listed in. Even though people complain about the traffic and the crowd created in Camlica village of Edirne province on that night, it seems like the Bocuk Night will get bigger and bigger every year thanks to the internet and social media.
------------------------------------
Would you like us to tailor you a private itinerary by considering your interests and needs? Benefit from our expertise. We offer tailor-made tours to Turkey for all interests and desires, from romantic honeymoons and scenic self-drive road trips to photo tours with experienced photographers and cultural tours in major destinations. We arrange everything for your Turkey Tours, including hotel bookings, airport transfers, guided tours, and top-notch experiences. We want you to have a great time in Turkey and make sure your trip is a memorable one as we have escorted so many tours in Turkey personally. Imagine dealing with only one person for all your travel details, receiving customized itineraries and recommendations which will suit exactly your travel interests. Contact Turkey Tour Organizer to get a personalized day by day itinerary for your trip to Turkey.
Serdar Akarca
Since 2008, Serdar Akarca, a highly accomplished Senior Software Engineer, has significantly contributed to a number of projects. He inevitably ran across his friend Erkan because of his unwavering desire for traveling to new places and immersing himself in other cultures. Together, they established Turkey Tour Organizer Co., where Serdar is in charge of running the business's website and social media pages.
Beyond his technical abilities, Serdar has a genuine curiosity to experience various cultures and a strong interest in travel. His dedication to exhibiting Turkey's beauty and giving tourists an amazing experience across the nation's great destinations is motivated by this passion.
Frequently Asked Questions