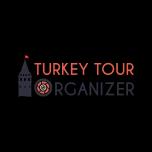 Winter is coming to Cappadocia
Soon Cappadocia will be covered by snow. The majestic Erciyes volcanic mountain summit has already put its white cap, and the weather is getting colder every day. Even though Cappadocia is getting white in winter, the snow and cold weather do not stop travelers from benefiting from Cappadocia's peaceful environment. The number of tourists decreases dramatically, making Cappadocia even more enjoyable. Sunrises and sets earlier than summer but still gives you enough light and warmth to explore the highlights of Cappadocia.
First of all, hot air balloons continue to fly. As the balloons' movement depends on the wind, besides a few days of snow in the early morning, balloon flights are even more enjoyable in winter. The poetic landscape is getting covered by snow, and the colors of volcanic formations are even more vibrant. As the sunrise is later in winter, you don't need to crawl out of your bed as a tourist did in July at 3 am. Pick up times are more tolerant, and it is like starting the day early like 5 am. that means you can easily warm up at your hotel while having your second breakfast and get out to see the hot spots of Cappadocia.
Snow may prevent you from walking in most of the valleys, but still, Cappadocia has a lot to see in winter. You can even put on snowshoes and walk under the warm sun of Cappadocia's winter. I have personally done a few full moon walks in winter that was phenomenal as the white snow makes you feel like walking over the clouds at night.
Cappadocia airports are very well maintained during the winter, and most of the flights are on time unless there is a crowd in Istanbul airports. Getting by a self-driven car or a night bus is also possible since the roads are maintained throughout the winter. Our winter guests are in general coming from nearby countries and spending long weekends in Cappadocia enjoying the hot Turkish baths, fireplaces in their cozy cave rooms, red Cappadocia wines, and warm underground cities during their tours. It is not surprising that we see quad bikes or horse riders in Cappadocia in winter as the land becomes magical with the snow.
White snow makes Cappadocia a great destination for those traveling at Christmas. Cappadocia is only 1 hour away from Istanbul, with a flight frequently departing from both Istanbul airports. You can easily reach Cappadocia in 5 or 6 hours after departing your country in Europe, the Middle East, Russia, or North Africa. Besides our neighbors, we host thousands of ex-pats in Cappadocia every Christmas and looking forward to seeing you among us as well.
------------------------------------
Would you like us to tailor you a private itinerary during wintertime in Cappadocia? Benefit from our expertise. We offer tailor-made tours to Turkey for all interests and desires, from romantic honeymoons and scenic self-drive road trips to photo tours with experienced photographers and cultural tours in major destinations. We arrange everything for your Turkey Tours, including hotel bookings, airport transfers, guided tours, and top-notch experiences. We want you to have a great time in Turkey and make sure your trip is a memorable one as we have escorted so many tours in Turkey personally. Imagine dealing with only one person for all your travel details, receiving customized itineraries and recommendations which will suit exactly your travel interests. Contact Turkey Tour Organizer to get a personalized day by day itinerary for your trip to Turkey.
Kadir Akın
Kadir Akin is the managing partner of Turkey Tour Organizer Co. and a highly skilled travel advisor and tour guide. Kadir has worked in the tourist sector for more than 15 years, and he has a wealth of experience in trip planning and offering first-rate guiding services.
Whether visiting historical sites, trying the food, or finding off-the-beaten-path jewels, traveling with Kadir as your tour guide ensures a genuine and educational experience. Anyone looking for an insider's view of Turkey will find him to be a reliable and sought-after guide thanks to his love for his country and commitment to his profession.
Frequently Asked Questions