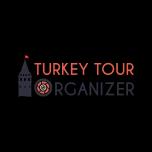 Cumalikizik Village – Bursa
Cumalikizik is just another beautiful Turkish village located in the vicinity of Bursa city. Ottomans conquered Bursa in 1326 by the second ruler of the state. Osman's son Orhan declared Bursa as the new capital and invited Turkomans to settle around the fertile lands of Bursa. While sultanate monuments like Grand Mosque, Green Mosque, Green Tomb and Hans were erected in the center of Bursa, intricate villages were developing in the countryside. Cumalikizik is just one of these beautiful settlements which were built by the Turkomans shifting from nomadic life to settled life.
There are various villages ending with kizik around Bursa and the first Turkoman settlements in Anatolia. While kizik has a similar meaning to 'red' in red iron, it also means hot water source in the Turkish language. Most importantly, kizik name given to the villages is mainly because of the kizik name coming from a sub-tribe of one of the biggest Turkish tribes; The Oghuz Turks. While many historians name 22 sub-tribes out of Oghuz Turks, scholars like Rashid al-Din Hamadani and Abual-Ghazi Bahadur add three more tribes such as Kizik, Karkin and Yaparli. The most common putative information about the origin of kizik addition to the villages around Bursa is geography. The region is mountainous and Uludag Volcano is the peak of the region. Scarce plains limited the villages so these narrow settlements were called kizik by the public. While the kizik with the Turkish bath was called Hamamlikizik, the one where the Muslims practiced their important Friday prayer was called Cumalikizik. Hamam stands for Turkish bath and Cuma prayer is similar to the Sunday service of the Christian world.
Where is Cumalikizik?
Cumalikizik is located in the Yildirim district of Bursa city. It takes less than 20 minutes to get to Cumalikizik from Bursa city center with a cab. If you are exploring Bursa on foot, you can take the subway and get off at Cumalikizik stop and walk around 30 minutes to get to the village or take a 5-minute taxi drive. When in Cumalikizik, you can wander in the narrow cobbled stone streets of the village and visit impressive houses built in Ottoman times. There are 270 Turkish houses in Cumalikizik village. Locals still use 180 of those houses. Some of them are local businesses like cafes and restaurants. You can find beautiful village-grown local produce in the town market of Cumalikizik village and purchase nice handmade gifts for your loved ones. Cumalikizik is listed in Unesco since 2013 November along with Bursa under the title; Bursa and Cumalıkızık: the Birth of the Ottoman Empire.
------------------------------------
Would you like us to tailor you a private itinerary including Cumalikizik? Benefit from our expertise. We offer tailor-made tours to Turkey for all interests and desires, from romantic honeymoons and scenic self-drive road trips to photo tours with experienced photographers and cultural tours in major destinations. We arrange everything for your Turkey Tours, including hotel bookings, airport transfers, guided tours, and top-notch experiences. We want you to have a great time in Turkey and make sure your trip is a memorable one as we have escorted so many tours in Turkey personally. Imagine dealing with only one person for all your travel details, receiving customized itineraries and recommendations which will suit exactly your travel interests. Contact Turkey Tour Organizer to get a personalized day-by-day itinerary for your trip to Turkey.
Serdar Akarca
Since 2008, Serdar Akarca, a highly accomplished Senior Software Engineer, has significantly contributed to a number of projects. He inevitably ran across his friend Erkan because of his unwavering desire for traveling to new places and immersing himself in other cultures. Together, they established Turkey Tour Organizer Co., where Serdar is in charge of running the business's website and social media pages.
Beyond his technical abilities, Serdar has a genuine curiosity to experience various cultures and a strong interest in travel. His dedication to exhibiting Turkey's beauty and giving tourists an amazing experience across the nation's great destinations is motivated by this passion.
Frequently Asked Questions