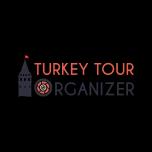 From 1460, when Fatih Sultan Mehmet started its construction, until the 1990s, the Grand Bazaar was an important shopping place for people. The Grand Bazaar was the first to come to mind when a special gift for a valuable person was to be bought, when the house was furnished, or when something that was not easily available in the market was needed. Even today, it is the world's largest historical covered bazaar with 4,000 shops, 500 stalls, and 21 gates.
Over the years, its popularity has decreased slightly with the opening of shopping malls, the introduction of international brands, and the change in people's consumption habits. But its streets were never empty because tourists already filled the places left by the locals.
The Grand Bazaar is still an important symbol of national identity, an international competition area, and the place where the country's economy is kept. As you can understand, the Grand Bazaar is an expression of power in every way. Whether for shopping or a cultural trip, everyone should see this place at least once. In this article, you will find all the useful information you need to know about the Grand Bazaar, from its history to its texture, to make your visit in the best possible way.
History of Grand Bazaar
There are 2 theses about the core part of the Grand Bazaar called Inner Bedesten: The bazaar was either built from scratch by Fatih Sultan Mehmet in 1461 or built on a Byzantine building. In every way, the official establishment of the Grand Bazaar is considered to be 1461. In the following years, with the additions made by different sultans, the bazaar expanded as it expanded and evolved into a complex of 31,000 square meters with 61 streets and around 4,000 shops.
At that time, the Grand Bazaar was not made of wood, and the fire threat was never missing. The first one broke out in 1546, and then it survived many fires, five of which were major, over the years. The Grand Bazaar has been reborn from its ashes every time. Devastating earthquakes shook it. After the earthquake in 1766, during the reign of Mustafa II, the bazaar was repaired, and the Beyazıt and Nuruosmaniye gates, which have the characteristics of the Tulip Era, were added. In 1894, it became unusable after a big earthquake. During this period, trade stopped when the Grand Bazaar could not be used. The bazaar, which was rebuilt with the financial assistance of Abdulhamid II, has taken its current form.
Products from all corners of the Ottoman Empire, the Silk Road, and Asia were sold here. According to a census made in 1880, it is stated that there are 4399 shops, 2 covered bazaars, 24 inns, 1 hamam, 1 tomb, 1 mosque, 10 masjids, 1 public fountain, 8 wells, 18 fountains in the Grand Bazaar. From these documents, we can see that many buildings have not survived.
Working Hours
The Grand Bazaar is open every day from 8.30 in the morning until 19.00 in the evening. Shops are closed during religious holidays. You have to spend at least 2 hours to visit the Grand Bazaar, including a coffee and lunch break.
Gates of the Bazaar
The Grand Bazaar has 22 gates in total. So you will ask where to enter from. Beyazıt, Çarşıkapı, Çuhacıhan, Jewelers, Mahmutpaşa, Nuruosmaniye, Örücüler, Sepetçihan, Takkeciler, Tavukpazarı, and Zenneciler gates are the biggest ones. But the two most used gates are Beyazıt and Nuruosmaniye gates. Because Kalpakçılar Street, the main street of the bazaar, stretches between these two gates.
Merchants
If your type is average Turkish, but your dressing is a bit European, you will have to get all Spanish greetings. But if you have blond eyes, you will be asked in every language from Europe's western end to England and the eastern end to Russia. The language skills of the merchants are enormous :)
Your "Merhaba" response (Hello in Turkish) is bad news for them because you lowered the prices before you even started to negotiate :)
Remember that you can always bargain in the Grand Bazaar. If you are not satisfied with the offer, continue to other shops. There are very few shops selling rare products. You are likely to find the same or similar product in 10 more shops. But take a photo of that shop and its business card. If you ever want to come back, you can only find it this way. Do not rely on your memory.
Interesting facts about the Bazaar
✓Each street in the Grand Bazaar was divided into a professional group. Thanks for gathering the same products in one place, the professional guilds that oversee competition, commercial ethics, and master-apprentice relations could work efficiently. The products could only be sold at a price stated by the government, and advertising was prohibited.
✓Most professions and shops were passed on from father to son. As a result, families have had credibility accumulated over generations. So much so that the public would give their money to merchants to keep it as a bank. The Grand Bazaar was a place with high-security measures with its day and night guards.
✓In the Ottoman period, shops were not in the form of rooms as they are today. Shelves served as showcases, and merchants would sit on the bench right in front of it. That is why the shops were called lockers. At the end of the day, the closets would be closed by pulling the curtains.
✓According to the law, Muslims were supposed to wear yellow shoes, Orthodox Greeks blue, Jews black, and Armenians red shoes in the Ottoman period. These purchases were made at the Shoes Bazaar, where thousands of shoes were found.
✓The Grand Bazaar was closed at night due to security measures. The gates could only be opened to the sultan. The first and only night opening in its history was in 1867 to celebrate the return of Sultan Abdulaziz from Egypt. The Sultan greeted the people by walking through the streets on horseback.
------------------------------------
Would you like us to tailor you a private itinerary, including Grand Bazaar in Istanbul? Benefit from our expertise. We offer tailor-made tours to Turkey for all interests and desires, from romantic honeymoons and scenic self-drive road trips to photo tours with experienced photographers and cultural tours in major destinations. We arrange everything for your Turkey Tours, including hotel bookings, airport transfers, guided tours, and top-notch experiences. We want you to have a great time in Turkey and make sure your trip is a memorable one as we have escorted so many tours in Turkey personally. Imagine dealing with only one person for all your travel details, receiving customized itineraries and recommendations which will suit exactly your travel interests. Contact Turkey Tour Organizer to get a personalized day by day itinerary for your trip to Turkey
Erkan Dülger
Erkan Dulger, a seasoned expert in the travel and tourism sector, has devoted more than 17 years of his life to planning wonderful journeys for people all over the world. Erkan has made a great career as a travel consultant and prosperous business owner. He was born with a deep enthusiasm for exploration and a desire to introduce people to beautiful places.
Erkan traveled to the United States in search of knowledge and practical experience, where he spent four years honing his craft while working at various hotels. He was able to better comprehend the complexities of the travel industry as well as the various demands and expectations of travelers thanks to this priceless experience.
Erkan had always dreamed of starting his own travel business, one that would reflect his passion for crafting extraordinary travel experiences. Erkan founded his own travel company in 2015 after realizing his dream via intense determination and strong faith in his abilities.
Frequently Asked Questions