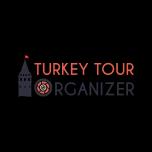 Cappadocia is the old name of a region that covers 5 provinces of the Republic of Turkey today as Kayseri, Kirsehir, Nevsehir, Nigde, and Aksaray. Today, we use Cappadocia to promote an area of 80 square kilometers within the province of Nevsehir thanks to the volcanic formations, fairy chimneys, rock-cut churches, and underground cities. It is one of the most popular tourist destinations of Turkey today and has always been an important region in history as it was the intersection of ancient trading routes from the Middle East to Europe and the Black Sea to the Mediterranean.
Early Human Traces
Cappadocia has a rugged terrain and agricultural output was very modest to the neolithic communities. As a result, they choose only a few locations around Cappadocia which had enough water and wildlife to support those hunters and gatherers. Asiklihoyuk and trade center Kultepe are such examples of cultures grown in the region. With Assyrian trade colonies, Cappadocia became an important trading center and a gate of Anatolia to the Middle East in the 3rd Millenium BCE. Cappadocia was first recorded in history after the Persians invasions which took place in the 6th Century BCE. Trilingual inscriptions of Emperors Darius I and Xerxes mention Cappadocia as Kaptatuka. The Persian name Katpatuka is commonly accepted as a land of good horses on the internet. The ancient rulers of Cappadocia were Hittites who spoke Hattian and Luwian languages and 'katta' stands for down below in these languages. That supports the theory of Cappadocia meaning lower lands in their languages.
Cappadocia in the Ancient and Medieval Times
Thanks to the immense volume of trade from Cappadocia to the Middle East, the region was a mouth-watering rich mine zone to almost all agricultural communities in Mesopotamia and Persia. Cappadocia's complex cave systems appeared due to the constant attacks of the trade colonizers such as Assyrians and Persians. The region was under the control of the Persians after the 6th Century BCE until Alexander the Great and his successors took control in the 3rd Century BCE. Cappadocia became a Roman province in 17 AD and Christian heritage started to flourish after it became the official religion of the Roman Empire. The number and size of the underground cities multiplied during the Arab invasions of Cappadocia in between the 7th and 10th Centuries AD. Turkish occupation finally brought peace to Cappadocia which can be seen in the wonderful churches carved into the volcanic rocks. Almost all frescoes of Cappadocia date back to that time frame of the 11th and 12th Centuries.
Modern Period
Cappadocia is under Turkish rule since the 11th Century. The monastery culture seen today has reached its peak by the 12th Century and Christians stopped carving new churches but build them into the cities and towns as the need for security was replaced with the need for intricacy. Christian and Jewish communities lived with the Seljukians, Karamanli Turks, and Ottomans until the population exchange was mutually acknowledged by the new Turkish and Hellenic Republics. Cappadocia was relatively a poor region until the tourism industry started to boost the local economies such as handicrafts and service businesses. Since the 1960s, Cappadocia is a popular tourist destination attracting tourists from all over the world. Rock-cut churches, underground cities, and volcanic formations are explored by visitors throughout the year. Hot air balloon flights, walking tours, escorted tours and horseback riding tours are conducted almost every day.
------------------------------------
Would you like us to tailor you a private itinerary including Cappadocia? Benefit from our expertise. We offer tailor-made tours to Turkey for all interests and desires, from romantic honeymoons and scenic self-drive road trips to photo tours with experienced photographers and cultural tours in major destinations. We arrange everything for your Turkey Tours, including hotel bookings, airport transfers, guided tours, and top-notch experiences. We want you to have a great time in Turkey and make sure your trip is a memorable one as we have escorted so many tours in Turkey personally. Imagine dealing with only one person for all your travel details, receiving customized itineraries and recommendations which will suit exactly your travel interests. Contact Turkey Tour Organizer to get a personalized day-by-day itinerary for your trip to Turkey.
Kadir Akın
Kadir Akin is the managing partner of Turkey Tour Organizer Co. and a highly skilled travel advisor and tour guide. Kadir has worked in the tourist sector for more than 15 years, and he has a wealth of experience in trip planning and offering first-rate guiding services.
Whether visiting historical sites, trying the food, or finding off-the-beaten-path jewels, traveling with Kadir as your tour guide ensures a genuine and educational experience. Anyone looking for an insider's view of Turkey will find him to be a reliable and sought-after guide thanks to his love for his country and commitment to his profession.
Frequently Asked Questions