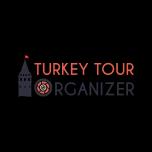 When people started to make ceramics in Cappadocia?
The historical Cappadocia region is bigger than the popular Cappadocia, surrounded by Avanos, Urgup, and Uchisar towns. Before Hittites called this region Cappadocia, ancient communities living in adobe houses made ceramics. Their craftsmanship was different than what you see in pottery workshops today. Approximately five thousand years ago, the Pre-pottery Neolithic period ended in Anatolia. Hunters and gatherers of Central Anatolia started to demand more from agriculture than their prey. More agriculture required more labor. Productivity increased with more tools. Pottery and ceramics were among the biggest tools Neolithic communities used. Before the Hittite occupation of Cappadocia, Neolithic communities used the Red Clay of the Red River and made pottery and ceramics by coiling technique. They made long threads by rolling the clay, and then they were pinched together to make a plate or jar. They have used holes in the ground especially dug like molds, and hand filled them with threads of clay or balls of clay. The majority of these clays were fired once. When people started to encounter other civilizations, they inspired each other. Cappadocia communities during the Hittite times met with the Middle Eastern Assyrians and learned how to make pottery with a kick wheel. The Red River was a huge source of clay to the Hittite communities, and ceramics contributed a lot to the Empires trade. More wine was traded from Cappadocia to the rest of the Mediterranean, which made Cappadocia wine popular even in the Roman Empire's palaces. Pottery and ceramics were made in Cappadocia even before Cappadocia started to appear in historical documents.
Do people still make ceramics in Cappadocia?
Ceramics and pots are among the biggest souvenir item preferred by tourists of Cappadocia. Traditionally, every household in Avanos knew how to make pots. Every groom to be was expected to know how to make pots and ceramics, which was the main income of Avanos people until the Republican Era of Turkey. Despite the dramatic population loss of Avanos during WWI, the craftsmanship survived until today. The growing tourism industry since the 70s contributed a lot to the number of potters in Avanos, Cappadocia. Locals started to copy Hittites and Ottomans' historical items in their workshops, which are still very popular among tourists. Even if the kick wheel is not their major tool to make pots, they still use them to make intricate items like the Hittite wine decanter. The first master on the left in the picture below is gently placing his Hittite wine decanter for an exhibition. Today, wheels are kicked by curious travelers to experience the pottery making challenges of the ancient people. While a few people get very close to making a masterpiece, the majority of tourists are just satisfied with having played with the mud.
------------------------------------
Would you like us to tailor you a private itinerary including a Kick Wheel Pottery Class in Cappadocia? Benefit from our expertise. We offer tailor-made tours to Turkey for all interests and desires, from romantic honeymoons and scenic self-drive road trips to photo tours with experienced photographers and cultural tours in major destinations. We arrange everything for your Turkey Tours, including hotel bookings, airport transfers, guided tours, and top-notch experiences. We want you to have a great time in Turkey and make sure your trip is a memorable one as we have escorted so many tours in Turkey personally. Imagine dealing with only one person for all your travel details, receiving customized itineraries and recommendations which will suit exactly your travel interests. Contact Turkey Tour Organizer to get a personalized day by day itinerary for your trip to Turkey.
Erkan Dülger
Erkan Dulger, a seasoned expert in the travel and tourism sector, has devoted more than 17 years of his life to planning wonderful journeys for people all over the world. Erkan has made a great career as a travel consultant and prosperous business owner. He was born with a deep enthusiasm for exploration and a desire to introduce people to beautiful places.
Erkan traveled to the United States in search of knowledge and practical experience, where he spent four years honing his craft while working at various hotels. He was able to better comprehend the complexities of the travel industry as well as the various demands and expectations of travelers thanks to this priceless experience.
Erkan had always dreamed of starting his own travel business, one that would reflect his passion for crafting extraordinary travel experiences. Erkan founded his own travel company in 2015 after realizing his dream via intense determination and strong faith in his abilities.
Frequently Asked Questions