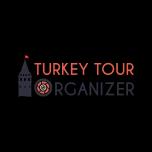 Rumi; a Life devoted to the love of God
Rumi Celaladdin-i Rumi had lived in Konya city and he summarizes his life with; I was born, I got cooked and I have burnt. Rumi Celaladdin-i Rumi was born in Balkh city of Khorasan which is in Afghanistan today. The land he grew up was under the influence of the Persian culture which inspired his father Baha ud-Din Walad first. Even though his family was born under the Persian rule, there have been long conflicts about the origins of Rumi. He answered the question about his nationality with; 'Even though Indian is my mother tongue, I feel Turkish'.Because of Mongolian threat, Baha ud-Din Walad moved to Anatolia from Balkh after visiting Mecca and Medina for pilgrimage. They have traveled around Cappadocia after arriving Anatolia and finally choose Karaman province of modern Turkey to settle. Not being able to resist the insistent invitations of the Seljuk Ruler Alā' ud-Dīn Key-Qobād, Baha ud-Din Walad moved his family to Konya to contribute to the 'Capital of knowledge' dream of the Seljukruler. And that started everything.
With the support of the Seljuk palace, Baha ud-DinWalad thought in a madrassa in Konya which was taken over by his son Rumi. He thought in his father's lodge, became an Islamic molvi giving fatwas and giving sermons in the mosques of Konya. After travelling to Syria and staying therefor 5 years, Rumi returned to Konya and continued his practices and works in the dervish lodge of his father. It was obvious that Rumi was seeking; he just did not know where to look.
Meanwhile in Middle East, another dervish named Shams-e Tabrizi was seeking for someone to endurehis company. He was ready to give his life to a person who would be answer to questions and would help him to create more questions of life. After coming across in Konya, Rumi and Sems spent days alone discussing their cause of existence. For many historians, long conversations of the two passionate made the students of Rumi so jealous that they have murdered Sems and fulfilled his devotion to the person of all answers. Sems is believed to be the inspiration of Rumi for writing Masnavi which is considered the best work of Sufism. Masnavi is the compass of the dervishes of the seekers of the divine love. Since the students of Rumi seek the love of God, they celebrate their death and never wail as they consider the pupil finally reaching his lover.
Whirling dervishes are the spiritual performers of Sufism following Rumi. His son Sultan Veled has systemized his father's trance which occurred while he was walking the streets of Konya. When Rumi started to hear the rhythm of hammers coming from a jewelry working on gold, he started to whirl like a trance and amazed everybody. It is considered finding god even in the sound of a simple hammer and entering a trance of performance showing ones passion and craves for the almighty. When the owner of the shop saw Rumi dancing with the rhythm of his employees, he asked them to keep the rhythm regardless of the value of the gold they will lose. He wanted to watch his scholars spiritual trance.
According to the witnesses, after hours of whirling, Rumi begged them to stop otherwise he would die whirling. Clapped out, Rumi was invited for a break and a glass of water into the shop only to find the gold leaves covering all the floors. Rumi is believed to continue his trances during the Sufi music oriented performances of the dervishes and his son Sultan Veled made included it to the education of the dervishes devoting themselves to the lodge. Sufism of Rumi is based on love of God and tolerance which makes it very special in the Muslim world. We can see the importance of 'we' rather than 'I' in the order of the education of a pupil which finishes by cleaning the toilets after a year of dense training. Doors of Sufism of Rumi are open to everyone which is supported by Rumi's own words as below:
------------------------------------
Would you like us to tailor you a private itinerary, including Konya City? Benefit from our expertise. We offer tailor-made tours to Turkey for all interests and desires, from romantic honeymoons and scenic self-drive road trips to photo tours with experienced photographers and cultural tours in major destinations. We arrange everything for your Turkey Tours, including hotel bookings, airport transfers, guided tours, and top-notch experiences. We want you to have a great time in Turkey and make sure your trip is a memorable one as we have escorted so many tours in Turkey personally. Imagine dealing with only one person for all your travel details, receiving customized itineraries and recommendations which will suit exactly your travel interests. Contact Turkey Tour Organizer to get a personalized day by day itinerary for your trip to Turkey.
Kadir Akın
Kadir Akin is the managing partner of Turkey Tour Organizer Co. and a highly skilled travel advisor and tour guide. Kadir has worked in the tourist sector for more than 15 years, and he has a wealth of experience in trip planning and offering first-rate guiding services.
Whether visiting historical sites, trying the food, or finding off-the-beaten-path jewels, traveling with Kadir as your tour guide ensures a genuine and educational experience. Anyone looking for an insider's view of Turkey will find him to be a reliable and sought-after guide thanks to his love for his country and commitment to his profession.
Frequently Asked Questions