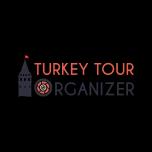 Top 10 Things to do in Cappadocia
Cappadocia region is among the most popular destinations of Turkey and visited by over 3 millions of tourists every year. Depending on their duration of stay, tourists try to get the best of the Cappadocia region and some are missed by tourists because of their time restrictions. I wanted to write about my top ten things to do while in Cappadocia to the future tourists of our region so you can plan your itinerary accordingly. Here it goes...
Do a Hot Air Balloon Flight
A sunrise hot air balloon flight in Cappadocia is a must. Most of the balloons are taking off right by the sunrise so you are able to picture and see the colors change as the sun rises over the volcanic formations of the region. Volcanic activities around Cappadocia has created a colorful landscape which are eroded by natural forces slowly and seeing them from the balloon is 'the' unforgettable experience you can have in Turkey. If you are not scared of heights and you want to join the early risers of the region to appreciate the landscape of Cappadocia from a totally different perspective, I recommend you to book a flight with a reputable company and enjoy. There are many balloon companies in Cappadocia region and their prices range which can confuse the tourists. There are many factors causing the wide span of the prices; size of the basket, number of people in it, experience of the pilot, cost of the insurance of the balloon, quality of transportation services and facilities offered before and after the flight. It is like the lists of Tripadvisor; the hotel in the bottom is always cheaper than the one on the top. So while making a reservation, make sure you will fly with one of the companies above the lists in the internet and paying 40 or 50 EUROs more will definitely worth it. Don't forget to ask the name of the company to your vendor and it is always better to book it at least a month before your flight so you don't end up in a big basket with more than 20 people in it. Since they take off early in the morning, you will be done by 8 or 9 am in the morning which will give you enough time to rest, have breakfast and explore what Cappadocia has for you in the rest of the day.
Visit The Cave Churches
The region is where Christianity grew up so it is full of cave churches literally carved into the rock. Christians running away from Middle East and following the steps of first saints of the religion, ended up in Cappadocia and sheltered in the monasteries carved in to the volcanic rock. Sizes of the monasteries grew as well as the population creating a huge heritage in the rocks of Cappadocia. One should definitely see different examples of religious art painted on the walls of those churches and you can see a group of them in the Open Air Museum of Goreme in less than a half day. It is located just a stone throw away from Goreme village and by paying less than 10 EUROs, you can see 7 churches in different sizes and with different colors of frescoes. Besides the monastic complex of Goreme, you can visit the least visited cave churches of Cappadocia located a few kilometers from the center of the region. My favorite one is the Cavusin Church located on the main road from Goreme to Avanos town and it has very beautiful pictures in it. Another one is located some 34 kilometers from Goreme and is in Gulsehir city. Church of Saint John (Karsi Kilise) is a real hidden gem and painted from the top to the bottom with amazing frescoes and have unique pictures that is not seen in any other churches of the region. If you are a hike lover, while walking around Ortahisar and Urgup towns, you can pay a visit to Pancarlik church and see impressive intact paintings as well. If you are able to tour for one or more days in Cappadocia, book an Ihlara Valley tour and see more churches scattered along the 4 kilometer popular tourist track. Soganli valley is roughly an hour away from many central Cappadocian settlements where you are able to see cave churches with a different style. So, depending on your duration of stay, you should definitely visit the Open Air Museum of Goreme and see one or two different churches with beautiful paintings.
Visit an Underground City
Necessity of wine cellars has pushed Cappadocians to the underground and they have carved huge wine cellars and wineries underneath their houses before the 15th BCE. Those personal and communal wineries became shelters and storages to the poor cappadocians when their enemies started to attack this beautiful and profound piece of land. Until the 10th Century AD, Cappadocian communities dug underneath their villages and converted superficial caves to complex shelters which had facilities to protect them from their enemies for a certain time frame. Even though most of the were forgotten after the 10th Century, many were known and used by the locals and some were converted into museums by 60s. Today, five of them are open to public and a couple of them are prepared for the future tourists of the region. The most popular underground cities are Kaymakli and Derinkuyu which are located in the south of the Cappadocia region. By a rental car or a group tour, you can easily visit one of the underground cities of Cappadocia region or with a private guide, you can visit one if the off the beaten track and be the only ones exploring the complex tunnels and caves dug in the underground. If you have time restrictions, Ozkonak underground city is the closest one to popular tourist destinations of Cappadocia and in less than an hour, you can reach, explore and enjoy a beautiful local lunch in Avanos town. A hot air balloon flight, an underground city and Goreme Open Air Museum can be covered in a day while in Cappadocia with some photo stops during the journey with professional assistance.
Hike in the Red and Rose Valleys
Red and Rose valleys are covering the area in between Goreme, Ortahisar and Cavusin village and after a hot air balloon flight over the poetic landscape those valleys offer, a walk will complement your Cappadocia experience. You can walk for a day, for 4 hours or even 30 minutes in the National Park and see the beautiful colors of the volcanic landscape. When you follow the most popular track, you are able to see a couple of hidden monasteries as well and take breaks in the small cafes scattered along the trail. You can have lunch in the Red Valley or do a picnic if you buy your food in advance so you will be able to spend just another memorable day in Cappadocia. If you hire a guide and driver, you can combine the walk with visits to the neighboring sites like Cavusin church or the Zelve area and create an active day on foot. For those staying in Goreme, you can follow the signs in the valleys and loop for a day starting from your hotel and put the open air museum of Goreme in your list as well.
Explore The Zelve Open Air Museum and its Environs
Zelve Open Air Museum, Monks (Pasabag) Valley and Imagination (Devrent) Valleys are divided from Red and Rose valleys by a little mountain and they are very close to each other. Walking the Red and Rose Valleys before or after exploring the Zelve area will be a little tiring so you can combine this three with Open Air museum or Ozkonak underground city. You are able to buy a museum pass in Goreme and visit an underground city and the Zelve Open Air Museum with it. Since Pasabag and Devrent Valleys are located nearby Zelve, one should not miss the other two. Pasabag (Monks) Valley has beautiful fairy chimneys with small monasteries carved into them and a walk among the tall natural volcanic structures will take you to the monastic times of Cappadocia region. Zelve Open Air Museum is consisting of three valleys and it will remind you planet Mars thanks to the interesting formations on top of the hills with troglodyte dwellings underneath them. It is considered the first settlement of Cappadocia region into the rocks and people used to live there until 60s. FIY, Ghost Rider 2 was partly shot in Zelve Open Air Museum and yes, Nicholas Cage has been there. You can easily get a snack in one of the small cafes located nearby the parking area of Zelve and continue to Devrent (Imagination) valley just to see the most interesting fairy chimneys of Cappadocia region. The camel like fairy chimney in the thumbnail photo of this blog is located in the Devrent Valley and there are more to see from a shark to the hat of Napoleon Bonaparte. I recommend ot finish the day in a winery in Cappadocia tasting the interesting wines of Cappadocia.
Visit Turasan Wine Cellar
Cappadocia region is among the oldest places where ancient wine production still continues. Even tough the volcanic soil is very convenient to grow different types of grapes, there is only one professional vineyard left in the unique volcanic soil of Cappadocia; Zeynep vineyards. It belongs to the first wine cellar of the region Turasan and their one and only wine cellar is located in Urgup town. After a day in the Red and rose Valley area or Zelve, you can pay a visit to their winery and pay less than ten EUROs for a visit to their cave cellars in the underground and taste their beautiful and interesting local wines. Their cellars are located in the underground since 40s and they are still the biggest wine producers of the region. Grab a bottle and hit the road to the top of the Red Valley to watch the sunset over the poetic landscape of Cappadocia with your loved ones. If you want a wine taste and a tour in the region, please ask me so I can fix it to you.
Stay in a Cave Hotel
Old cave houses of Cappadocia are rapidly converted into small boutiques and staying in one of them is a real experience. If you end up with a professional service on top of it, cave hotel accommodation will be an experience you will never forget. Even tough caves were not used for dwelling purposes by the locals of Cappadocia until Christianity, today people pay hundreds for a cave room accommodation and from small queen size bedded room to a indoor pool amenity, there are various cave room options in Cappadocia. There is a cave room for any budgets over 85,- EUROs in the high season in Cappadocia and you can easily browse the internet to find the most convenient one for your stay or ask your travel agent or a friend who had been here earlier. FIY, Nick has stayed in a luxury cave hotel that i can book for you as well :)
Visit the intact old Greek Villages
Like many other small cities and towns, Cappadocia region was highly effected from population exchange which took place in 1923 in between Turkey and Greece. The Greek communities living in Cappadocia region contributed a lot to what Cappadocia has now and the architecture of those people still inspires the people in Cappadocia. There are many intact Greek Villages in Cappadocia with Turkish residents and the houses are worth to see while in Cappadocia. Starting from the old neighborhoods of Uchisar, Ortahisar and Urgup, you are able to visit them one by one as you drive to the south of Cappadocia region. First one is Mustafapasa which was formerly called Sinassos and the oldies of Cappadocia still credit to the ancient name of this village. Ayvali (Aravan) and Cemil village nearby still keep their Greek traditions in the architecture and you should join a cooking class in one of those houses. Besides the architecture, those village still keep it local and you are really able to see the local life of Cappadocian villagers and you can hear the stories of the Population exchange if you are lucky enough to have a guide who has grandparents witnessed those days like me. Some houses still bear the paintings of the Greeks who used to live in them before 20s and some are used as restaurants and cafes at the moment. Spending a half day in that track is a journey to the times of the population effect and you are able to see the long term effects of the first World War.
Climb the castles of Uchisar or Ortahisar
You may have taken a hot air balloon flight in Cappadocia but if you have the energy, climb to one of the tall citadels of Cappadocia located in the centers of Uchisar and Ortahisar. They are basically huge fairy chimneys and were used as watchtowers by the Cappadocians and today, tourists are climbing on top of them to appreciate the landscape of Cappadocia. It will worth the climb to the top of those castles and you get phenomenal views of Cappadocia. You can see the recent picture of the castle of Uchisar below and can you imagine how the view would be from the top?
Walk the Ihlara or Soganli Valleys
Ihlara and Soganli valleys are located in the South East and South West of the touristic Cappadocia region. There are many group tours departing from Cappadocia everyday which will enable you to visit the intact Greek villages of the region or one of the underground cities of Kaymakli or Derinkuyu. If you are not keen on a group tour, you can hire your own car and visit the valleys anyway but for a proper walk in them, it is better to get a guide who will be able to show you the hidden cave churches and the best paths for taking better photos. While the walk in Soganli Valley is relatively short, you can walk from four kilometers to twelve in Ihlara Valley and I recommend a seven kilometer hike with a lunch in the end of the trail if you have time in Cappadocia. You will want to keep walking and exploring what the valleys have for you so if you are not a hike or walk passionate, it is better to spend your time around the touristic Cappadocia region and make the best of your limited time. Driving to and from those valleys will take around two hours so you can enhance your Cappadocia trip if you have more than two days in the region by visiting one or both of Soganli or Ihlara Valleys.
Except the walks in the Soganli or Ihlara Valleys, you will need two full days to cover the list above. As mentioned above, Soganli or Ihlara valleys are recommended if you have more than two days in Cappadocia and there are even more stuff to enhance your trip if you want to stay for a long time frame in the region. You can spend a week walking in Cappadocia region by changing hotels without a car so Cappadocia is very close to a timeless city. Unfortunately Cappadocia has a very poor night life but the peace will amaze you once you are in Cappadocia; a place nobody complains about traffic.
------------------------------------
Would you like us to tailor you a private itinerary, including unique fairy chimneys and a hot air balloon flight? Benefit from our expertise. We offer tailor-made tours to Turkey for all interests and desires, from romantic honeymoons and scenic self-drive road trips to photo tours with experienced photographers and cultural tours in major destinations. We arrange everything for your Turkey Tours, including hotel bookings, airport transfers, guided tours, and top-notch experiences. We want you to have a great time in Turkey and make sure your trip is a memorable one as we have escorted so many tours in Turkey personally. Imagine dealing with only one person for all your travel details, receiving customized itineraries and recommendations which will suit exactly your travel interests. Contact Turkey Tour Organizer to get a personalized day by day itinerary for your trip to Turkey.
Kadir Akın
Kadir Akin is the managing partner of Turkey Tour Organizer Co. and a highly skilled travel advisor and tour guide. Kadir has worked in the tourist sector for more than 15 years, and he has a wealth of experience in trip planning and offering first-rate guiding services.
Whether visiting historical sites, trying the food, or finding off-the-beaten-path jewels, traveling with Kadir as your tour guide ensures a genuine and educational experience. Anyone looking for an insider's view of Turkey will find him to be a reliable and sought-after guide thanks to his love for his country and commitment to his profession.
Frequently Asked Questions