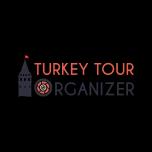 Top FREE things to do in Cappadocia
People travel extensively today and not everybody is lucky enough to afford luxury travel. The internet is full of blogs helping for those travelling on a small budget. You will be surprised to see the number of hitchhikers who make it to Cappadocia from the neighboring cities of this region since Cappadocia region is easily accessible from many bustling tourist destinations of Turkey. However, for a region like Cappadocia, you have to spend some dollars to get the feeling of it. A hot air balloon flight, horseback riding, group or a private tour don't come cheap. There are many ways to reduce your touring costs in Cappadocia by walking around on your own and hitchhiking. Besides the list below, I highly recommend you to book a hot air balloon flight, a cave hotel and at least one day guided tour in Cappadocia to complement your experience and support the local economy :)
Walk in the Red Valley
The Red Valley has neighbors like Meskendir and Rose valleys. A beautiful sunset view point is located on the top of the Red Valley which requires admissions to watch the sunset along with other travelers in Cappadocia. Yes there is a way to avoid the crowd to watch the sunset; go somewhere else :) There is a small entrance fee to enter the Red Valley but if you start after a visit to Goreme Open Air Museum in the morning, you can use a shortcut from there and get into the fun for FREE! You will be in Meskendir though, please follow the signs of Red Valley first and try to reach to the café of Ibrahim whose mum cooked with Martha Stewart, for real! After a break there, Ibrahim will be happy to show you the way into the Rose valley which will have a couple of hidden churches and one is a must! It is the next one in this list. There will be many tourists you will encounter to share experiences in the small cafes in the valley along you walk. As the sun travels across the sky, you will make phenomenal pictures of the volcanic landscape of Cappadocia, the fairy chimneys located in the valleys and also the Bad Lands created by thousands of years of erosion.Take your time and enjoy the peaceful atmosphere of the Red Valley and get back home before the sun sets. There are no dangerous wild animals in the area, it is just hard to find directions after the sunset so try to reach Goreme or Cavusin before its dark.
Church of the Holy Cross
You need to walk, cycle or ride a horse to reach this phenomenal church located in the Red Valley area, top of the Rose valley. The church is located next to a hidden café with amazing views all the way down to Uchisar town and a nice resting place. Emin, who is running the café has grapes and pomegranates stored in the cool caves of the area and will be happy to prepare an OJ or PJ. I recommend an MJ which is short for mixed juice. The church is located right next to the café and visit it before sitting down for a beverage. There are beautiful frescoes dating back from the late periods of the Greeks once used to inhabit the valleys and obviously the area around the Church of the Holly Cross was used as a small and hidden monastery. Please don't expect a church similar to the one in the Sedona Valley since this one is carved into a gigantic fairy chimney.
Cavusin Village
Located on the way from Goreme to Avanos, this cute little town is missed by many tourists wandering in Cappadocia. If you don't have any walking problems, I recommend you to give it a chance and wonder in the ancient narrow streets of the village. Tourism is a growing industry here in Cappadocia and Cavusin unfortunately is now exposed to a fast but disappointing development. Old houses are slowly converted to cafes and hotels that you will encounter as you walk up the village but when you reach to the top, you will forget them all. The view you get from the top is amazing and shows you how the region was created by floods trying to reach to the basin of the Red River running through Avanos town. There is also a trail at the back which will easily take you to the new Cavusin village and then to the road to hitchhike to Pasabag and Zelve areas, or for shopping in Avanos town.
Pasabag and Devrent Valleys
Also known as Monks and Imagination valleys, these two sites has the most interesting fairy chimneys of Cappadocia region. Monks valley is famous for the fairy chimneys and the monasteries built into them while imagination valley is like a playground that you can walk around many point-headed chimneys in various heights. Naturally eroded, chimneys of the imagination valley deserves its nickname thanks to a couple of them reminding you animals, dancers and even the Virgin Mary. There is public transportation to the Monks but not to Imagination valley so I recommend not to keep imagination valley to the end of your day since there are hardly any cars passing by after a certain time of the day because of the new road constructed from Urgup to Avanos town. If you want to do a proper hike around both of them,a guided tour is recommended but still there are not entrance fees involved and you can do them on your own.
Full Moon Walk
Our company started these non-profit full moon walks in Cappadocia last year. It is a project inspired from a butterfly effect and hope this one will increase the impact as well. It is totally for free and you are free not to contribute in the end. These funds collected are directly sent to the foundations stated in the Sustainable and Responsible Tourism page of us and you can support this by only spreading the word on the internet. We have published our dates lately and if you are around Cappadocia in one of those days, please touch us so we can pencil you up in our list and pick you up from your hotel. As stated on the SRT page, we will cover everything for the walk and any contribution is appreciated. Hurry up! There is no limit for the number of participants but the earlier you sign up the happier we get :)
Peri Cave Café
There are many fairy chimneys located on the western façade of the gigantic Uchisar castle. Most of them are small shops selling souvenirs to the tourists and among them, Peri Cave Café rises. Recep is the owner who announces himself as a cave man to the groups with a big smile on his face and then he goes; yabba dabba doo! The café is carved into a big fairy chimney with 4 levels above the ground and one underneath. Recep lives in the café in summer during the season and lives in his proper house in winter. But you can find him around during xmas and new years eve as well for there is a slight increase in tourism in the region in that time frame. You are free to climb to all levels of the fairy chimney and get beautiful views of the area. All those caves were once used as pigeon houses and you will know what it is like to be a pigeon in Cappadocia region. Once pigeons did but today we share the same passion with the them by flying over the poetic landscape of Cappadocia with hot air balloons.
Sobesos Excavation Site
An unprofessional excavation in the area led the discovery of this beautiful small Roman site. Even though Cappadocia region was under the Roman rule for a couple of centuries, no Roman cities were found especially in the touristic Cappadocia region. But in 2002, a piece of a mosaic found in Sobesos has led to a very exciting discovery and an area underneath a church surrounded with graves turned out to be a Roman site before Christianity finally arrived to the area. Since 2002, a Roman bath, a city agora and a city hall is excavated and excavations are expected to finish by 2017. You are able to visit the site during the excavations since a very small group is working in the area in summer. Massive blocks of stones placed directly on the Roman mosaics will be the most surprising part of your visit there. The ancient site is not easily reachable but with a motorbike rental or public transportation from Urgup town, you can get there but make sure you don't miss the last bus from Taskinpasa to Urgup to get back home otherwise you will have to hitchhike which will be just another experience while in Cappadocia.
------------------------------------
Would you like us to tailor you a private itinerary, including the stunning sites of Cappadocia? Benefit from our expertise. We offer tailor-made tours to Turkey for all interests and desires, from romantic honeymoons and scenic self-drive road trips to photo tours with experienced photographers and cultural tours in major destinations. We arrange everything for your Turkey Tours, including hotel bookings, airport transfers, guided tours, and top-notch experiences. We want you to have a great time in Turkey and make sure your trip is a memorable one as we have escorted so many tours in Turkey personally. Imagine dealing with only one person for all your travel details, receiving customized itineraries and recommendations which will suit exactly your travel interests. Contact Turkey Tour Organizer to get a personalized day by day itinerary for your trip to Turkey.
Erkan Dülger
Erkan Dulger, a seasoned expert in the travel and tourism sector, has devoted more than 17 years of his life to planning wonderful journeys for people all over the world. Erkan has made a great career as a travel consultant and prosperous business owner. He was born with a deep enthusiasm for exploration and a desire to introduce people to beautiful places.
Erkan traveled to the United States in search of knowledge and practical experience, where he spent four years honing his craft while working at various hotels. He was able to better comprehend the complexities of the travel industry as well as the various demands and expectations of travelers thanks to this priceless experience.
Erkan had always dreamed of starting his own travel business, one that would reflect his passion for crafting extraordinary travel experiences. Erkan founded his own travel company in 2015 after realizing his dream via intense determination and strong faith in his abilities.
Frequently Asked Questions