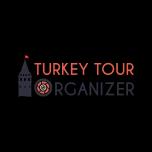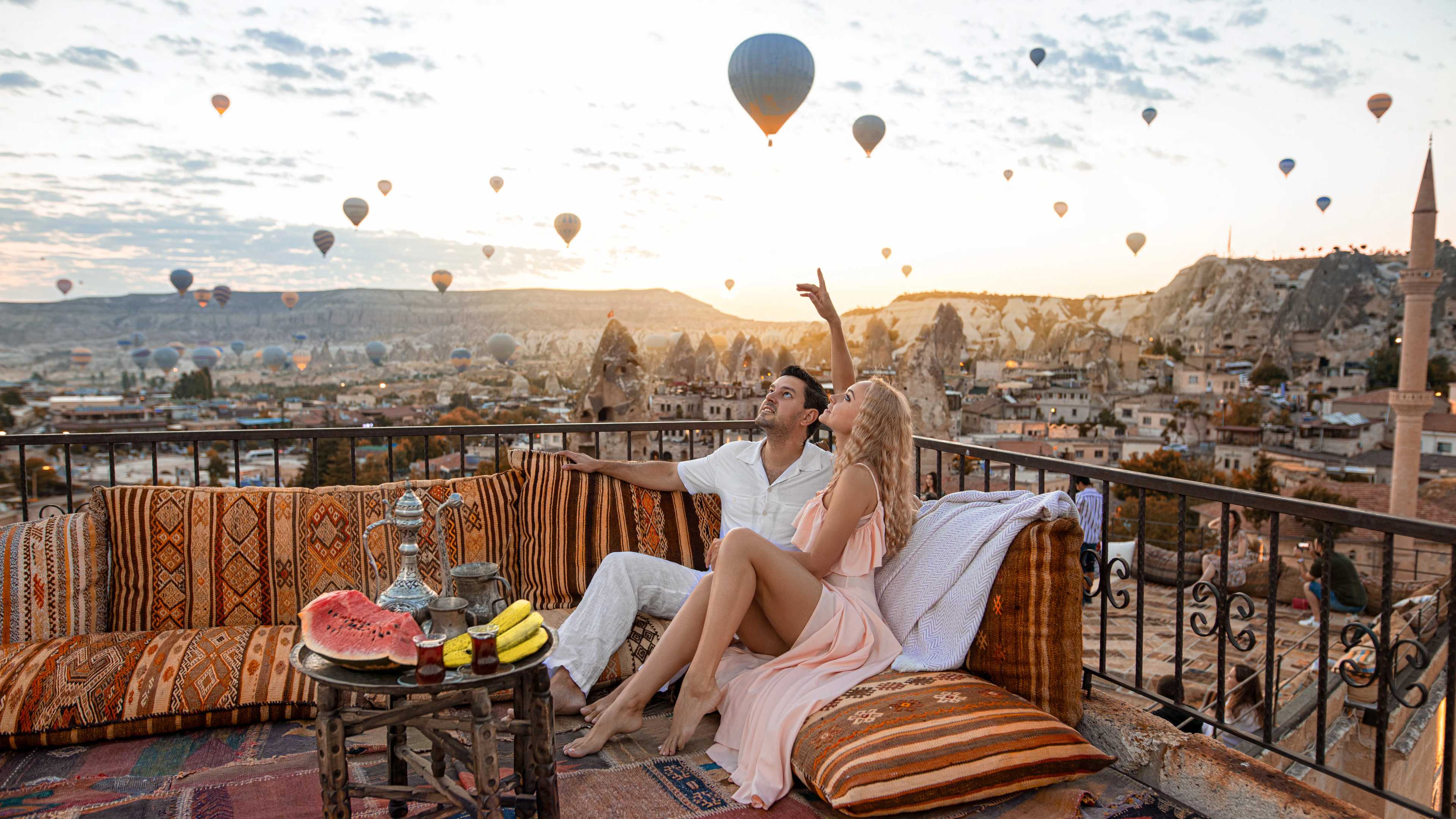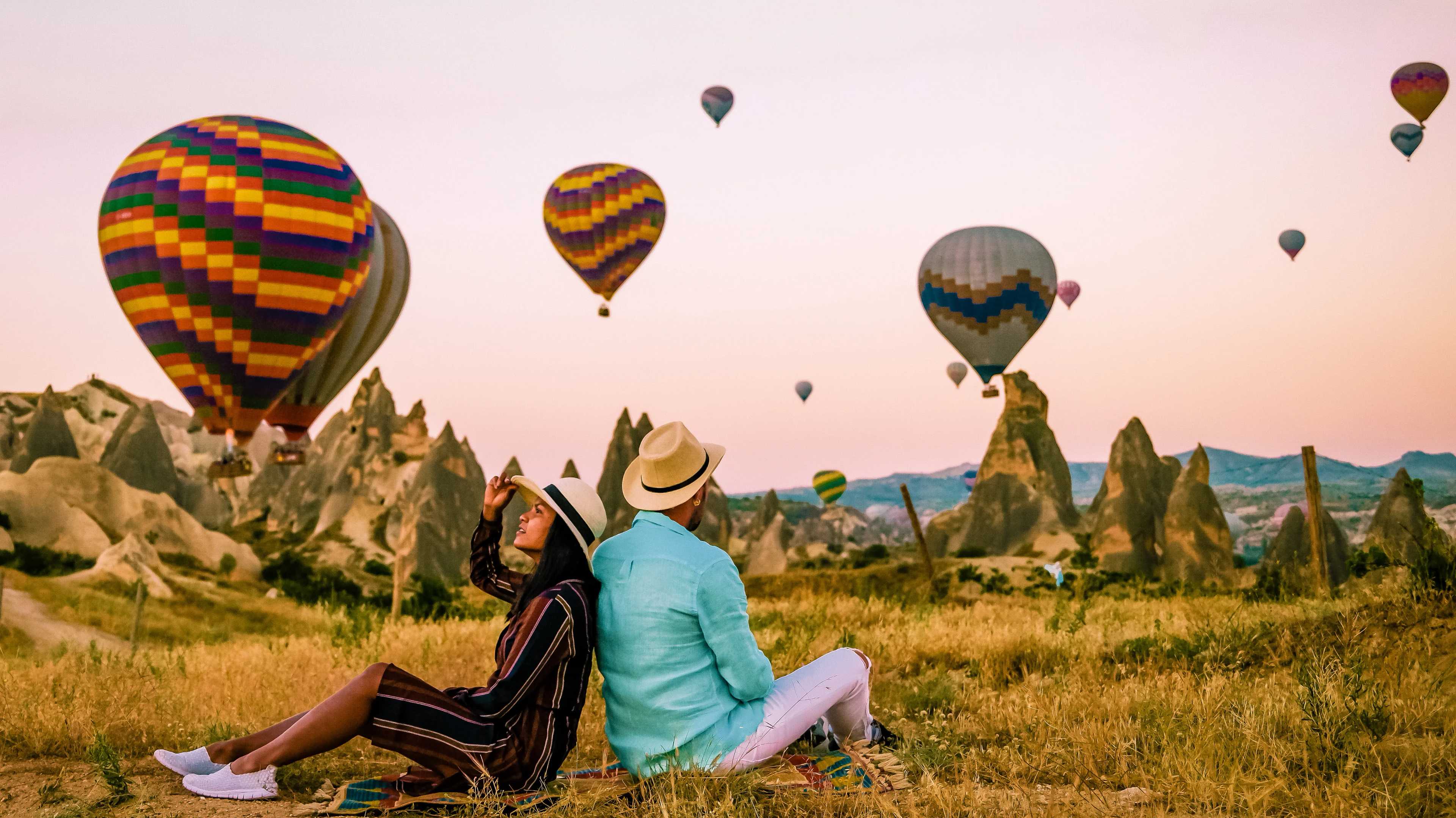 Why choose Cappadocia for your hot air balloon flight?
The heart of Cappadocia was perfectly designed by nature to fly hot air balloons. The unique landscape creates the best wind conditions for year-round flying. Not to mention the impressive and other-worldly rock formations and stunning valleys carved between orchards and vineyards provides a mystical view from above.
Most of the hot air balloon flights take off just as the sun is rising over the mountains. This is when the wind and weather conditions are ideal for the best hot air balloon experience. This time of day also bathes the area in the soft colors of the sunrise, creating shadows dancing through the valleys and ancient villages.
One of the most asked questions from our guests is: what should I wear?
Cappadocia has all four seasons, and each season will have a different answer. Generally speaking, wear what you would wear for that season during the day, maybe add one more layer for any early morning chills. Casual or sport-style shoes are preferred as the take-off and landing locations vary with the winds.
Why book your Cappadocia hot air balloon flight with us?
We are here in the heart of Cappadocia and we know the best of the best. While all hot air balloon pilots are fully licensed and highly experienced, we know the teams with that little bit of extra experience and extra mastery—to work with the winds and gently guide your balloon to the best locations—making your balloon dreams soar.
All balloon operators in Turkey are highly experienced and fully-licensed. The Turkish aviation department monitors all wind conditions and "safety first" is the number one rule. High winds are the most common reason for flights to be delayed or cancelled. If that happens, usually you'll have the option to choose the next morning. It's best to try to book the first morning you'll be waking up in Cappadocia during some seasons where wind might be an issue. We both live in Cappadocia and can offer more insight on certain seasons and best flying experiences. Send us a message here.
Why Choose Us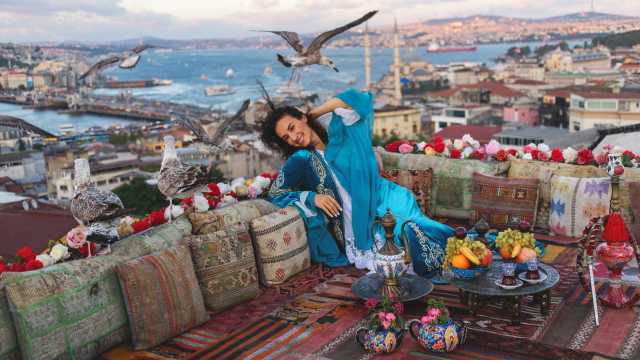 We Develop It into Something Extraordinary
We can obtain exclusive amenities that you are unable to get on your own, such as complimentary breakfast, spa credits, or hotel upgrades. We understand the importance of planning an extraordinary trip, from the big-picture details (where to travel and when) to the details that count (knowing where to find the most delicious pottery kebab in Cappadocia).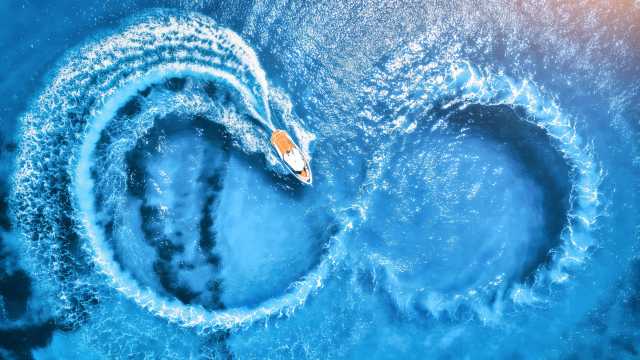 We Know Turkey in Deep Details
It makes sense to commit your most valuable asset - your time - to a seasoned travel advisor, just as you might utilize a financial planner, an interior designer, or a personal shopper. We spend a lot of time traveling, looking for accommodations, getting to know our tour guides better, and discovering the top attractions.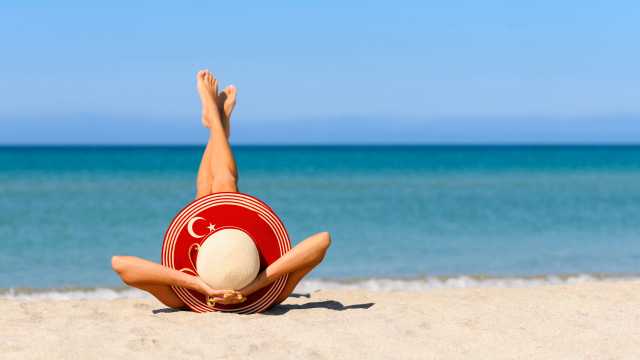 We Discover Your Travel Mindset
We are aware of your top priorities and those of your traveling companions. You could want to sign up for a private tour or a culinary lesson, or you might not want to leave the resort's pool at all! Maybe you want to use travel to teach your children, organize a memorable vacation for your anniversary, or gather your loved ones together to commemorate a significant birthday. We'll have a ton of ideas about what would suit you the best.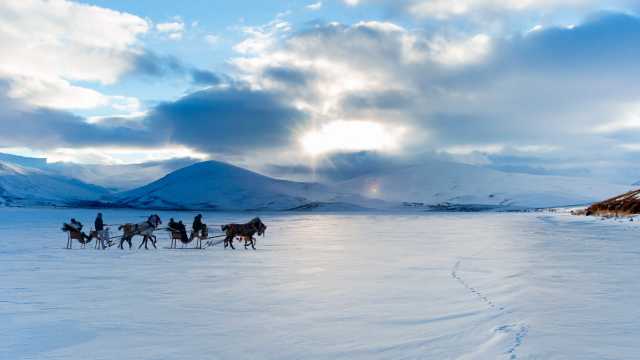 We Can Widen Your Perspective
We will assist you in producing original ideas for where to go and what to do. Istanbul, Cappadocia, and Ephesus will always be well-liked. But we also know the best ways to enjoy locations including Pergamon, Troy, Pamukkale, Antalya, Southeast Turkey, and many more popular travel destinations. We can arrange your upcoming ideal vacation or weekend escape together.