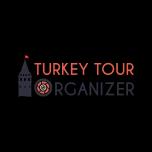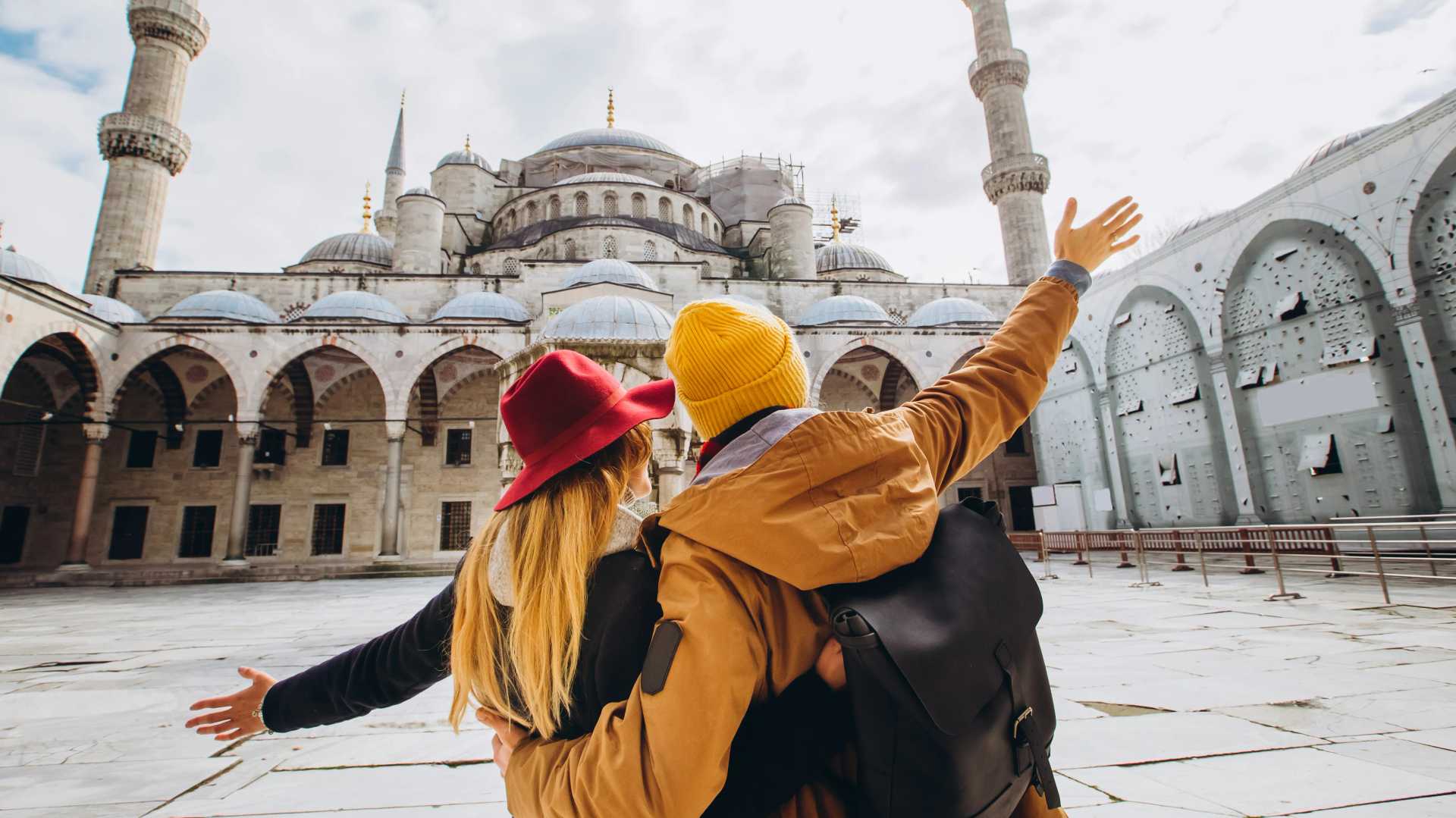 Blue (Sultanahmet) Mosque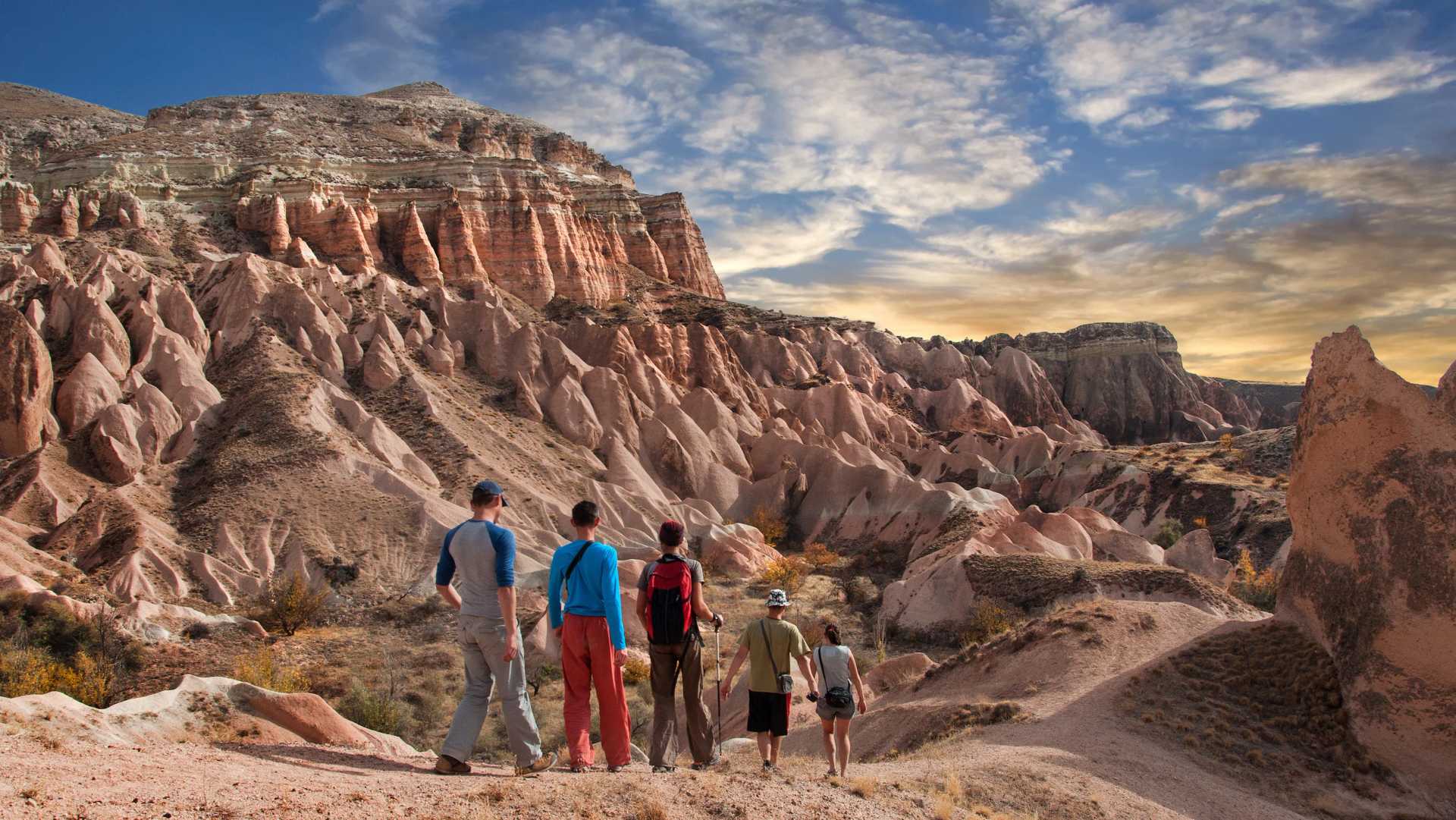 Fam Trip Istanbul and Cappadocia
Duration: 7 Days / 6 Nights
Destinations: Istanbul, Cappadocia
Travel Style:
Places You'll See
Hippodrome of Constantinople
Uchisar Castle from Pigeon Valley
Derinkuyu Underground City
Tour Map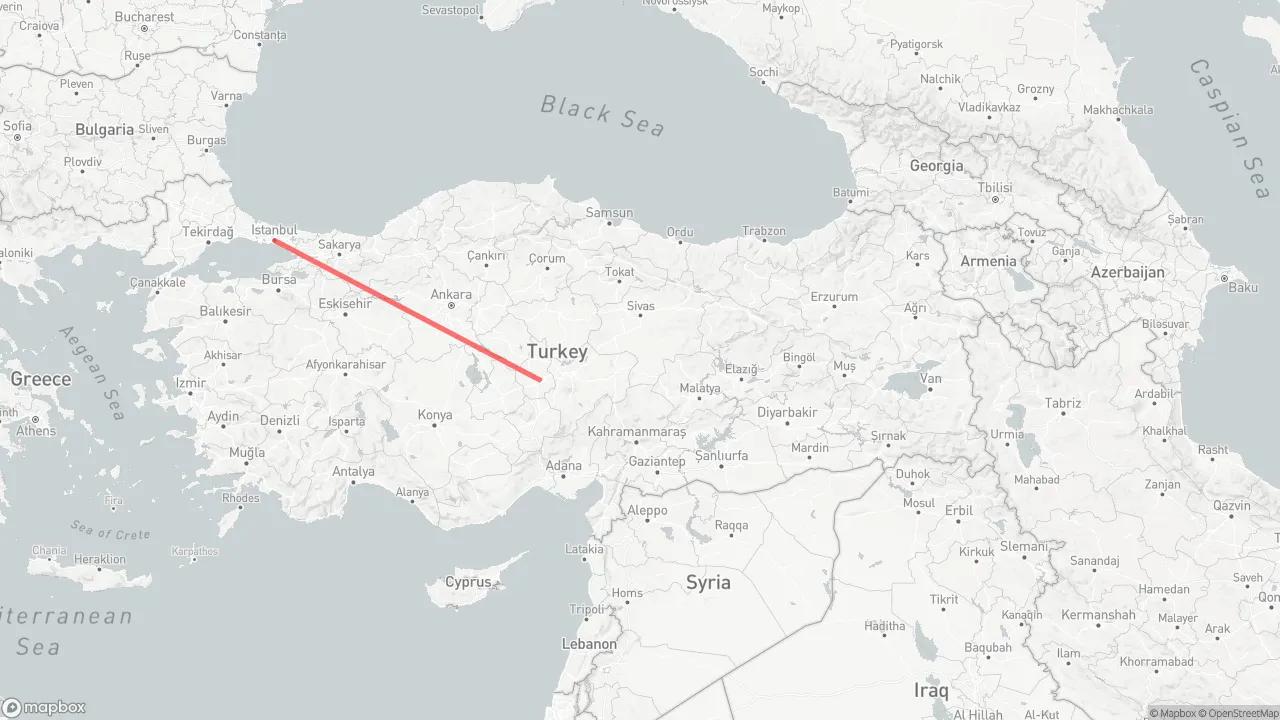 Tour Plan
Day 1 -

Arrival to Istanbul

Our driver will pick you up from one of Istanbul's airports and will take you to your hotel for the night. Our guide will meet you in the evening to briefly introduce Turkey and a nice dinner if your arrival time permits.
Day 2 -

Walking The Old City of Istanbul

After breakfast, our guide will meet you at your hotel for a memorable walk to the old city of Istanbul, Sultanahmet. It is the official name of the ancient Hippodrome of the Byzantium period and where the masterpieces of Byzantium and Ottoman Empires stand today. After a loop around the Serpentine column, The Walled Obelisk, and The Obelisk of Theodosius, you will visit the Blue Mosque to appreciate the Turkish tiles' peerless blue colors. You will continue to Hagia Sophia then, the throne of the Orthodox Church until the 15th Century with beautiful, intact mosaics covering the cathedral's gigantic walls. After visiting Hagia Sophia, you will proceed to the Underground Cistern of Yerebatan to see the water supplies of the gardens embellishing the palaces in ancient times. You will have lunch in a nearby restaurant in the old city and continue to Topkapi Palace to see the Ottoman Sultans' glamourous life. After seeing the chambers of the holy relics and treasury, you will be able to finish the day with a nice cup of coffee with phenomenal views of the 'real' history channel, The Bosporus. Our guide will take you back to your hotel then.
Day 3 -

Bosphorus Cruise

Take a little walk from Istanbul's old city to Eminonu, passing Sirkeci, which is the last stop of the Orient Express. After visiting the world-famous Spice Market, our guide will assist you during your Bosporus cruise. You can see the beautiful waterfront mansions of Istanbul, which are necklaces of European and Asian continents. After cruising in between two continents, you will have lunch in Eminonu or Karakoy areas and continue exploring Istanbul's city in the pedestrian-only street of Beyoglu. After catching the rhythm of Istanbul in Istiklal Street, our guide will take you back to your hotel for your overnight.
Day 4 -

Family Activities

Our guide will meet you at your hotel after breakfast and take you off the beaten path in Istanbul. You can enjoy a food tour today or go to a glass blowing session, which is among the fun activities to do in Istanbul. You can shop till you drop in Grand Bazaar with your family, which is a real journey to the Medieval Ages, or even play treasure hunt with professionals there. A private cooking class can be an entertaining and educative activity for all members of your family, or you can go to a traditional Turkish bath to fill your batteries for your Cappadocia expedition. So a day full of options to choose two or three between to get the best of the city. Overnight in Istanbul.
Day 5 -

Flight to Cappadocia

Our driver will take you to one of Istanbul's airports for a flight to Cappadocia. Our guide and driver will meet you in front of the domestic arrivals and take you to your cave hotel to change before your short Cappadocia trip. You will first visit the Open Air Museum of Goreme to see the beautiful late Byzantium frescoes painted into the rock-cut churches of volcanic rocks. You will continue to the Monks Valley afterward to see the most amazing landscape of Cappadocia and tall fairy chimneys hiding the history behind the region's cave monasteries. After a walk among the Monks Valley fairy chimneys, you will continue to Avanos town for lunch and a horseback ride by the banks of the Red River or over the poetic landscape of Cappadocia. Our guide will drop you at your cave hotel afterward for your overnight.
Day 6 -

Hot Air Balloon flight in Cappadocia and Tour the off-the-beaten path!

You will wake up to an experience that your family will never forget. Our driver will pick you up from your hotel early in the morning before sunrise for a hot air balloon flight over the poetic landscape of Cappadocia. After gently floating in between the tall fairy chimneys and the through the valleys, you will celebrate your landing with a bottle of champagne and fresh fruit juices. Our driver will drop you at your hotel afterward for breakfast. Our guide and driver will pick you up from your hotel after your second breakfast and take you on a journey to the south of Cappadocia to see the entire old Greek villages and the local life in Cappadocia's countryside. After having lunch with a local family in one of the villages, you will drive to one of the least visited underground cities of Cappadocia for an ultimate cave dwelling experience and explore the region's almost untouched caves. You will drive to Uchisar and Ortahisar towns afterward to stop and picture the spectacular views of Cappadocia. Our guide will drop you at your hotel for your last night in Cappadocia.
Day 7 -

Departure

Our driver will take you to one of Cappadocia airports to take a flight back home or for your next destination.
---
Would you like us to customize Explore Fam Trip Istanbul and Cappadocia itinerary for you? Imagine dealing with only one person for all your travel details, receiving private itineraries, and recommendations that will fit your travel interests. Contact Turkey Tour Organizer to get a personalized day by day itinerary for your trip to Turkey. Benefit from our expertise. We offer tailor-made tours to Turkey for all interests and desires, from romantic honeymoons and scenic self-drive road trips to photo tours with experienced photographers and cultural tours in major destinations. We arrange everything for your turkey tours, including hotel bookings, airport transfers, guided tours, and top-notch experiences. We want you to have a great time in Turkey and make sure your trip is a memorable one as we have escorted so many tours in Turkey personally.
---
Fam Trip Istanbul and Cappadocia
Duration: 7 Days / 6 Nights
Destinations: Istanbul, Cappadocia
Travel Style:
Contact Us
Frequently Asked Questions
Why Choose Us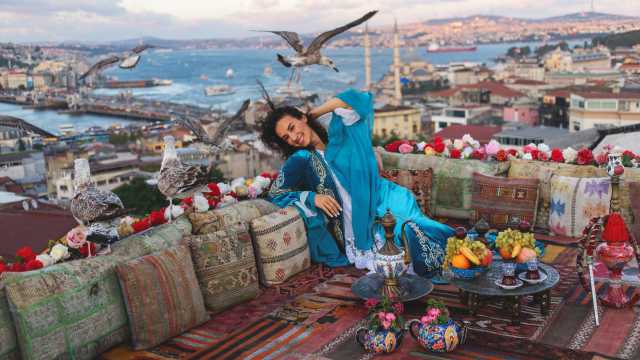 We Develop It into Something Extraordinary
We can obtain exclusive amenities that you are unable to get on your own, such as complimentary breakfast, spa credits, or hotel upgrades. We understand the importance of planning an extraordinary trip, from the big-picture details (where to travel and when) to the details that count (knowing where to find the most delicious pottery kebab in Cappadocia).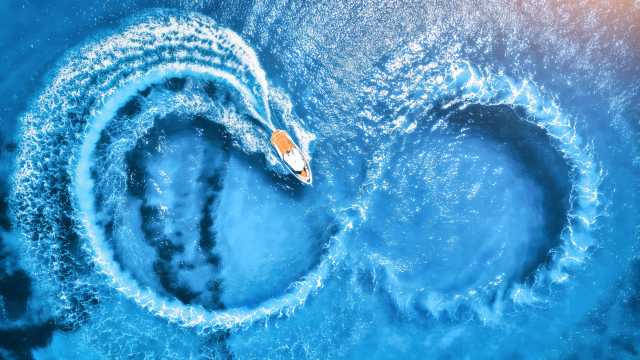 We Know Turkey in Deep Details
It makes sense to commit your most valuable asset - your time - to a seasoned travel advisor, just as you might utilize a financial planner, an interior designer, or a personal shopper. We spend a lot of time traveling, looking for accommodations, getting to know our tour guides better, and discovering the top attractions.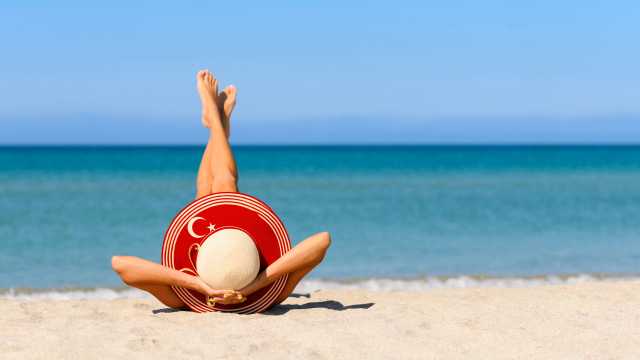 We Discover Your Travel Mindset
We are aware of your top priorities and those of your traveling companions. You could want to sign up for a private tour or a culinary lesson, or you might not want to leave the resort's pool at all! Maybe you want to use travel to teach your children, organize a memorable vacation for your anniversary, or gather your loved ones together to commemorate a significant birthday. We'll have a ton of ideas about what would suit you the best.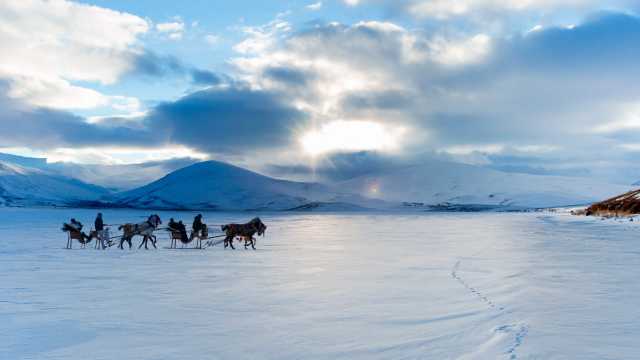 We Can Widen Your Perspective
We will assist you in producing original ideas for where to go and what to do. Istanbul, Cappadocia, and Ephesus will always be well-liked. But we also know the best ways to enjoy locations including Pergamon, Troy, Pamukkale, Antalya, Southeast Turkey, and many more popular travel destinations. We can arrange your upcoming ideal vacation or weekend escape together.