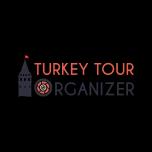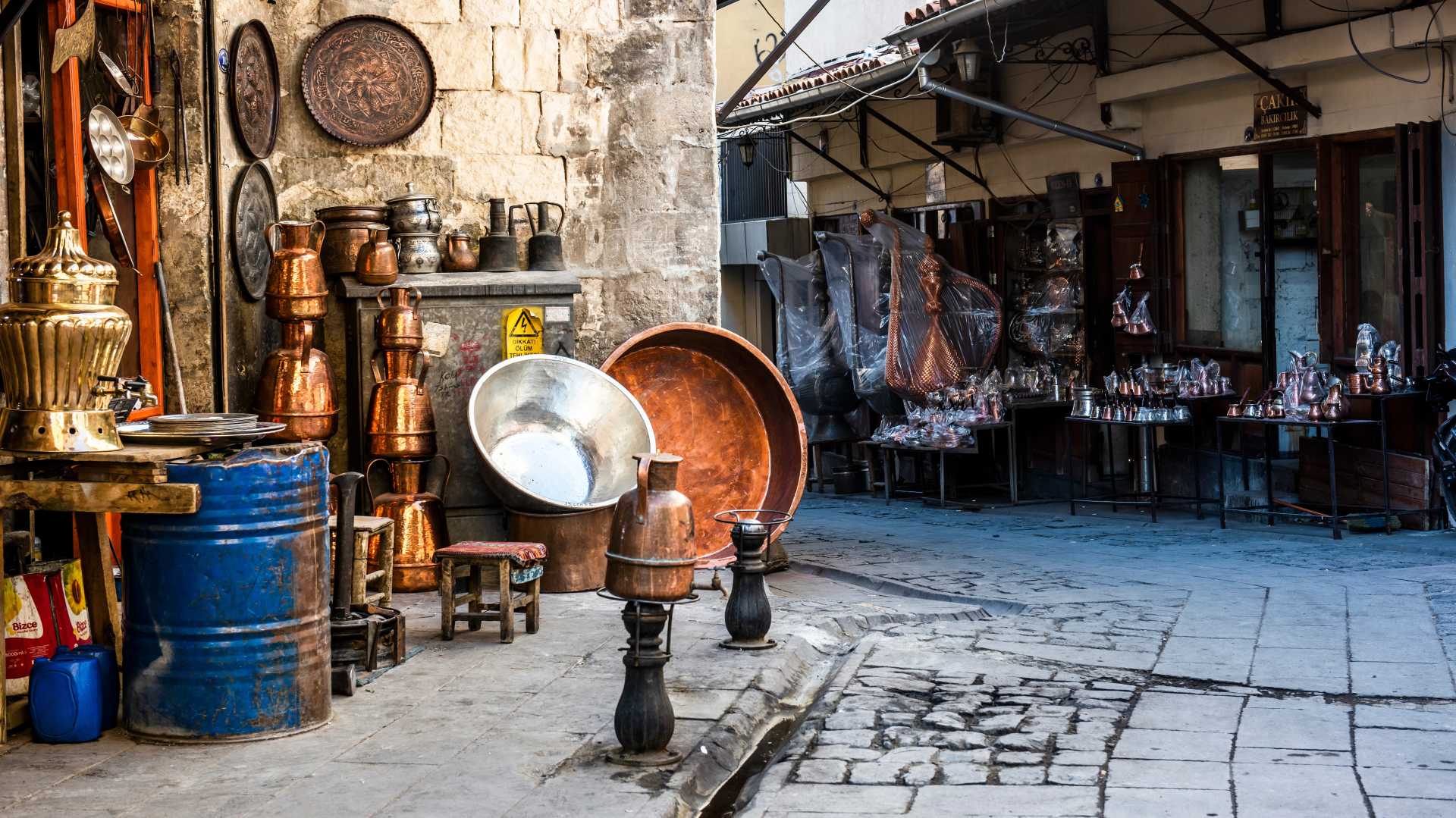 Copper Bazaar - Gaziantep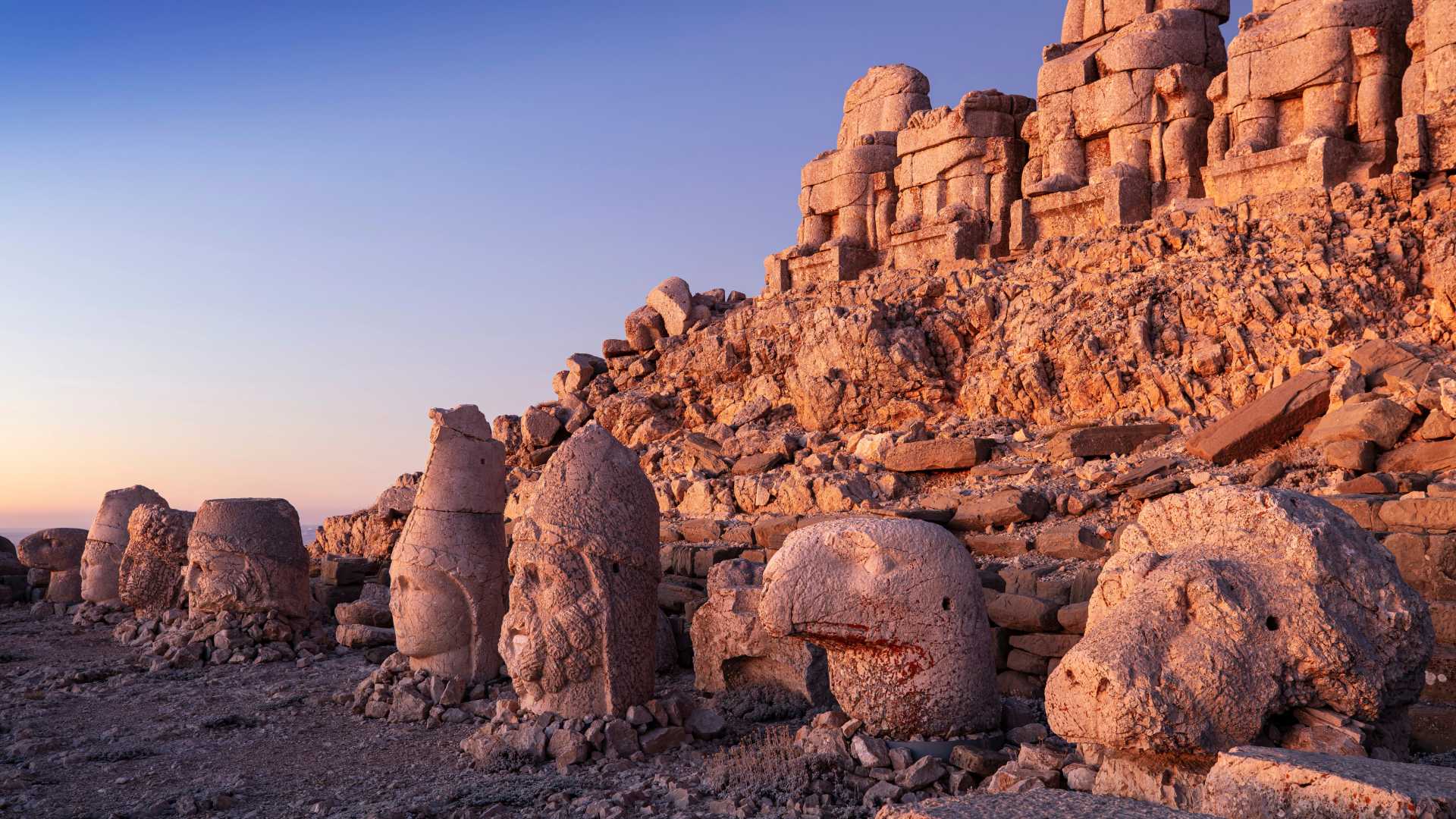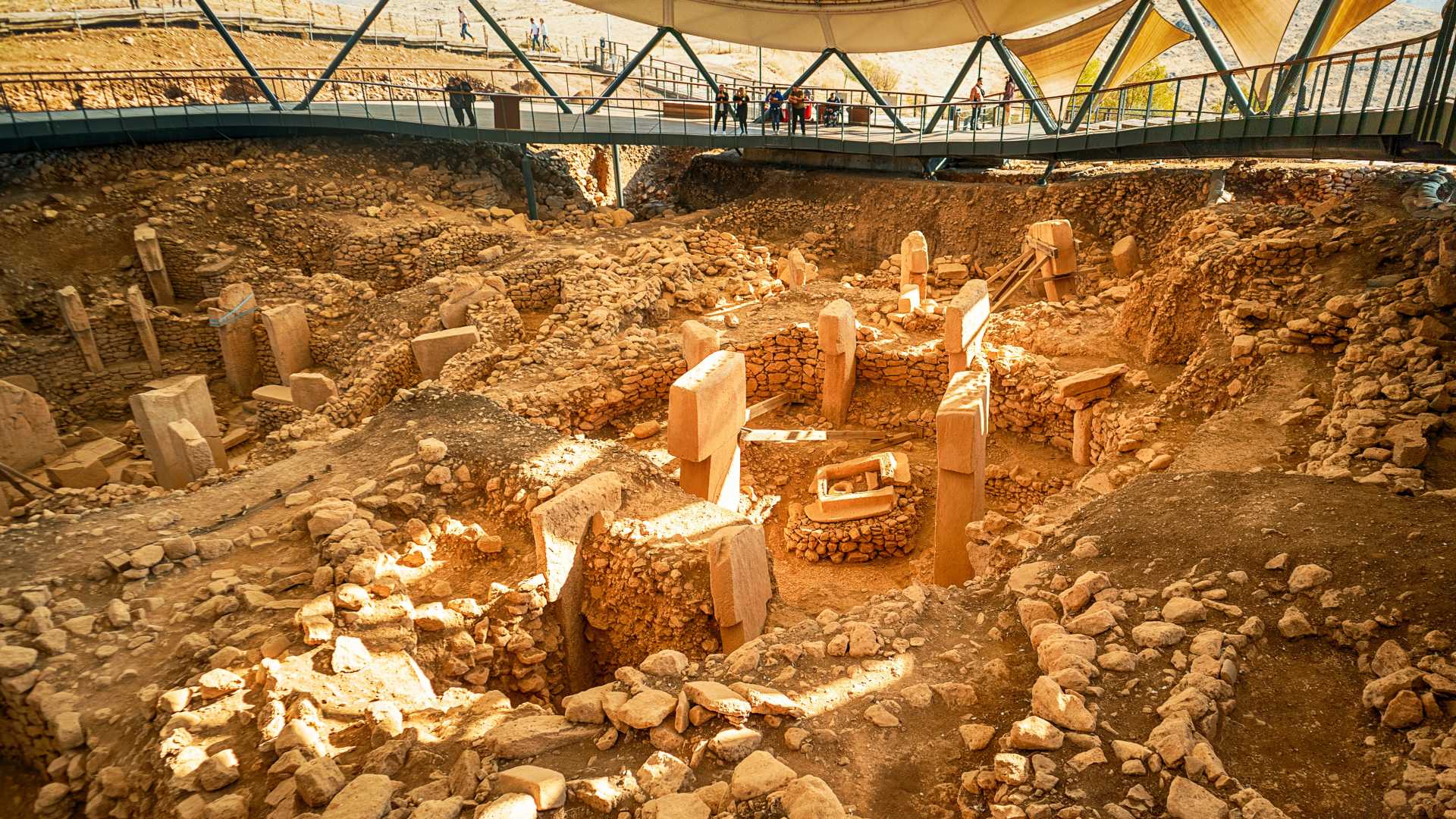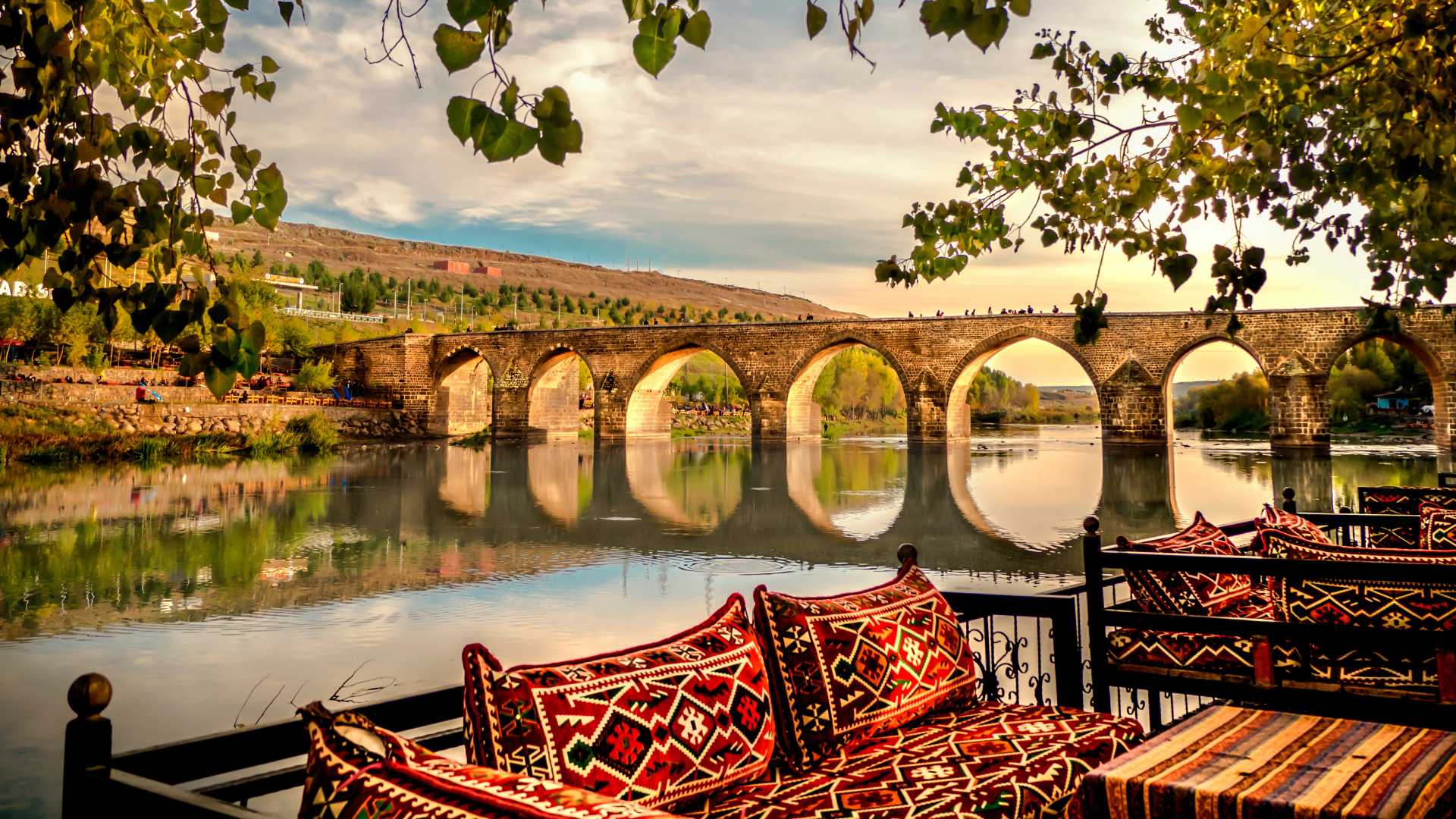 Ten Arch Bridge - Diyarbakir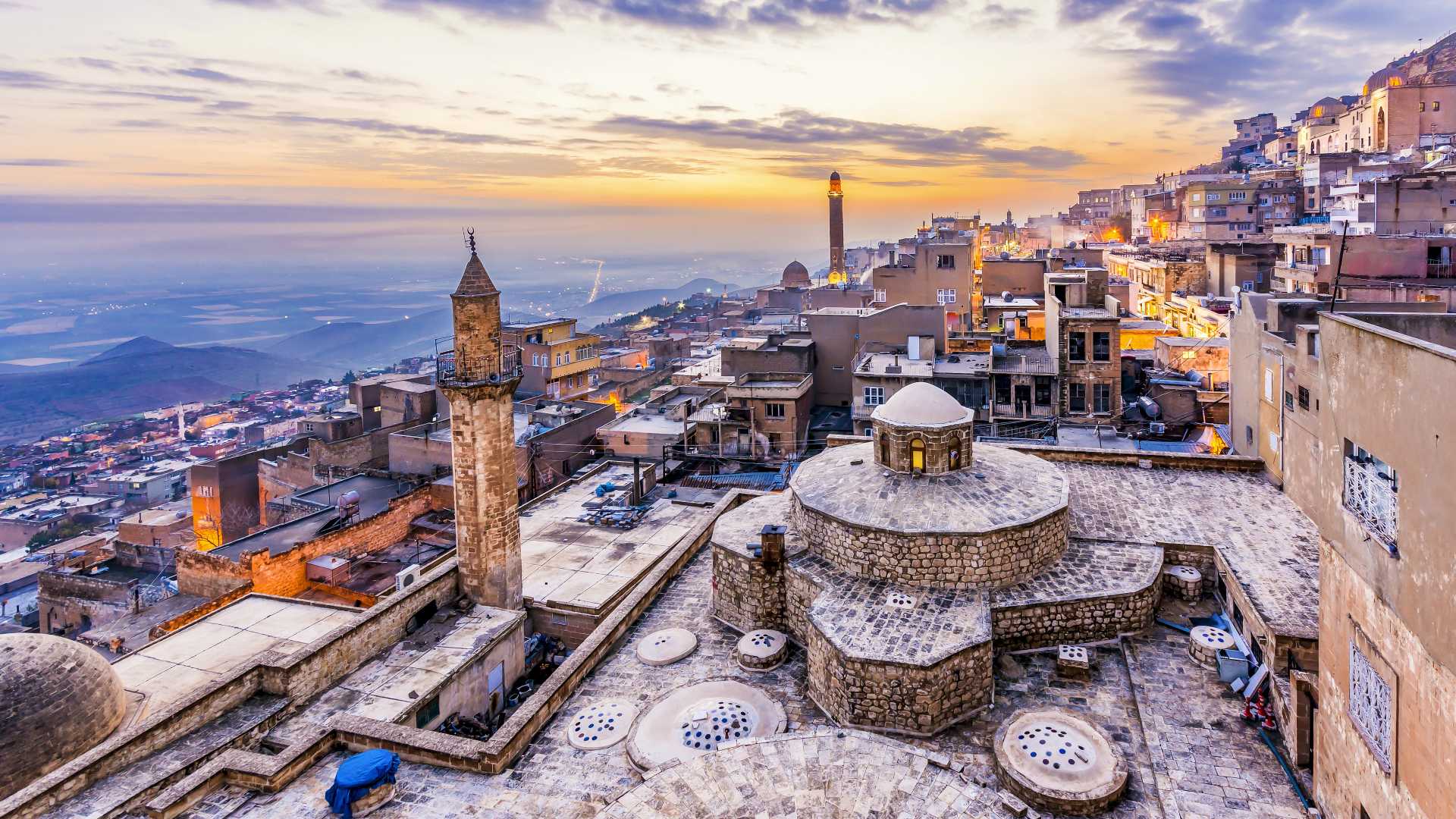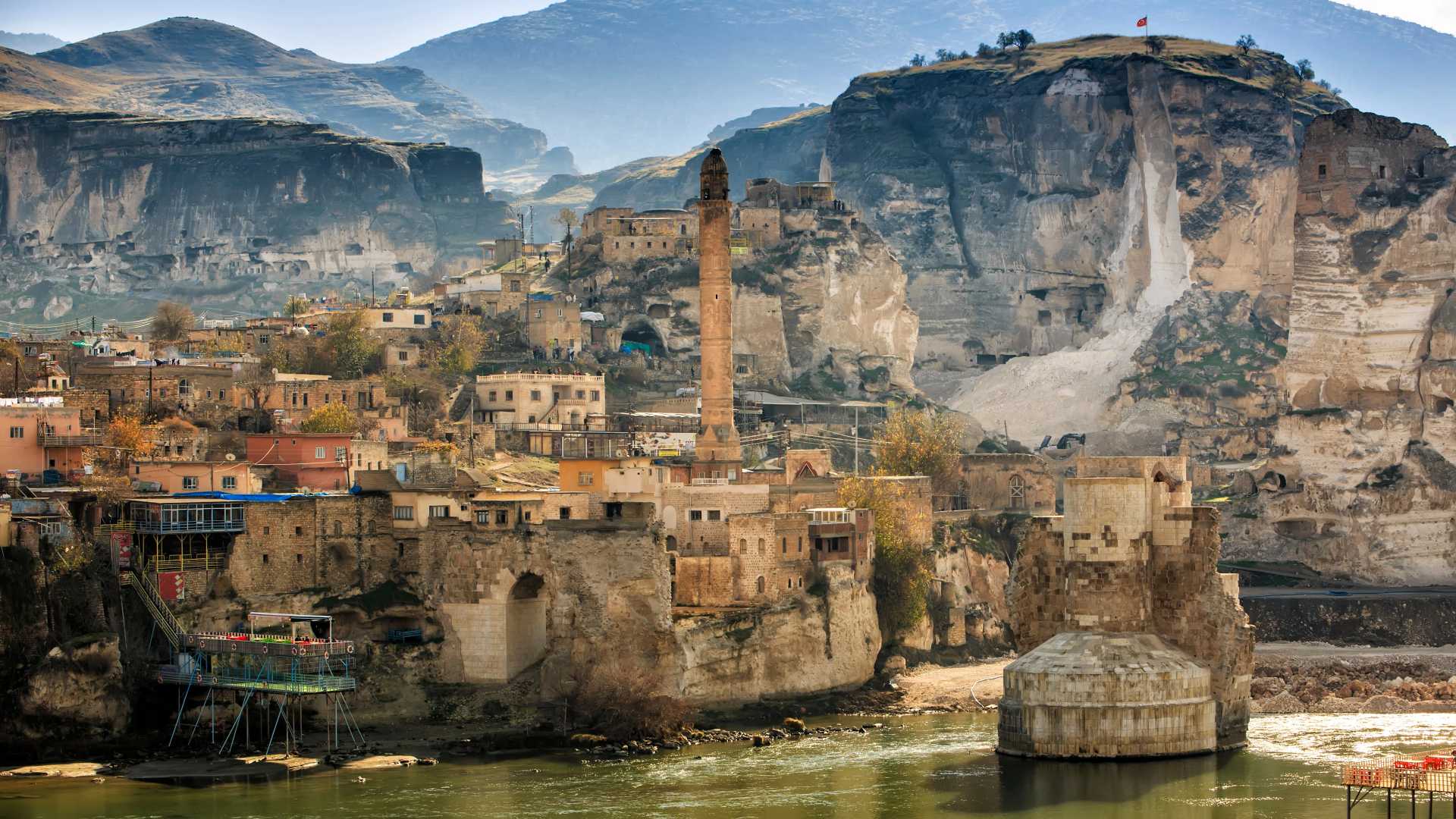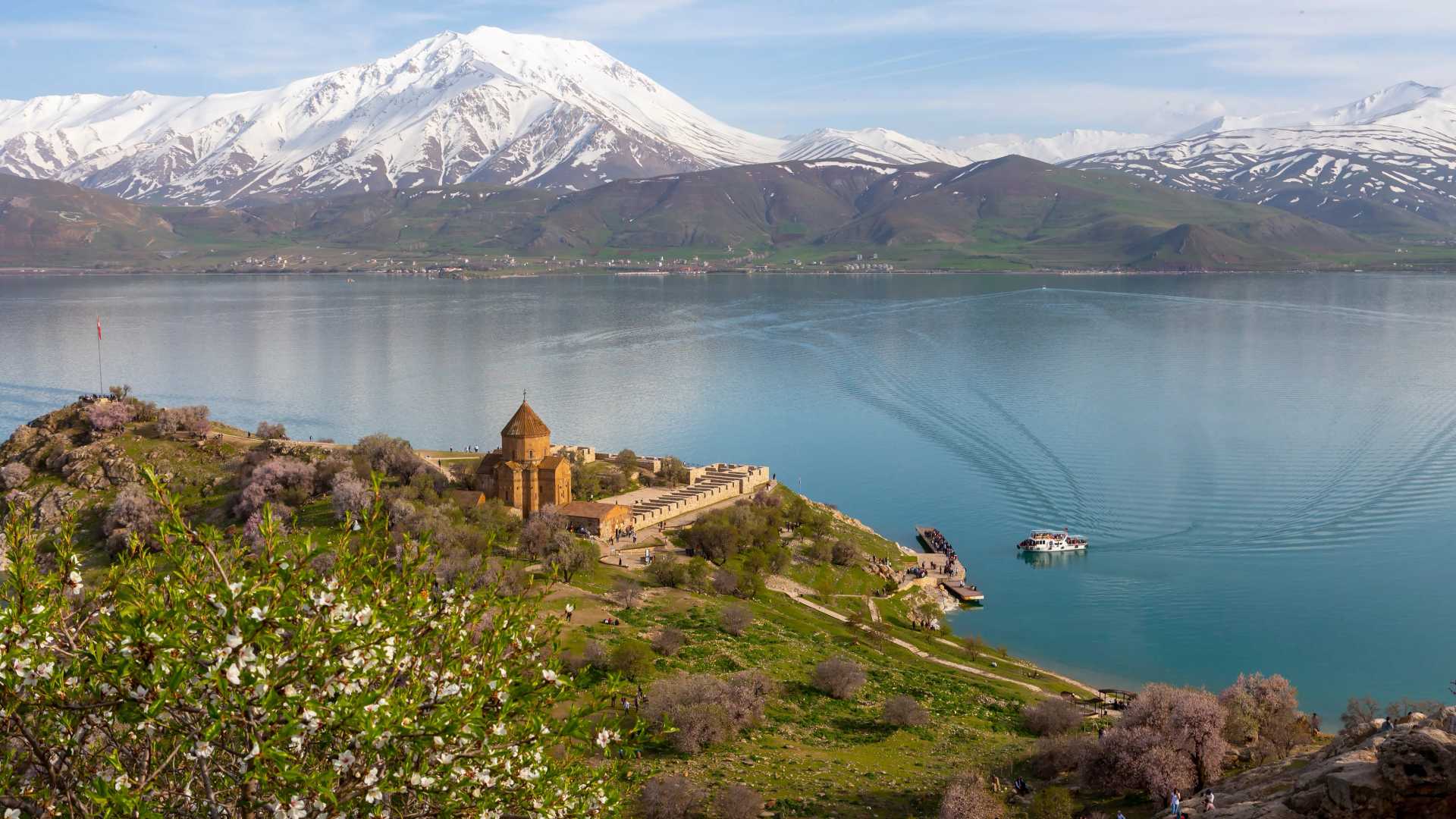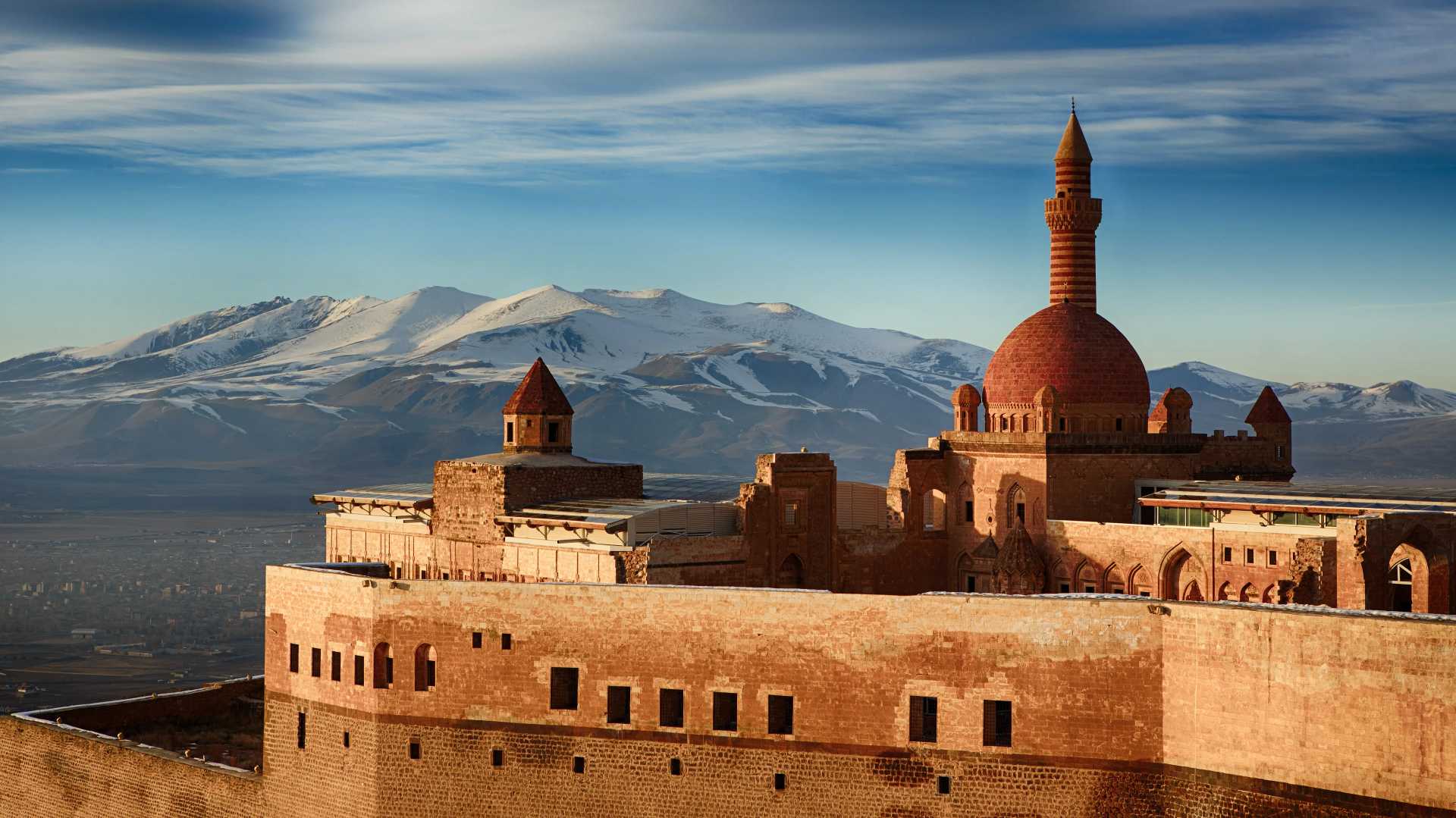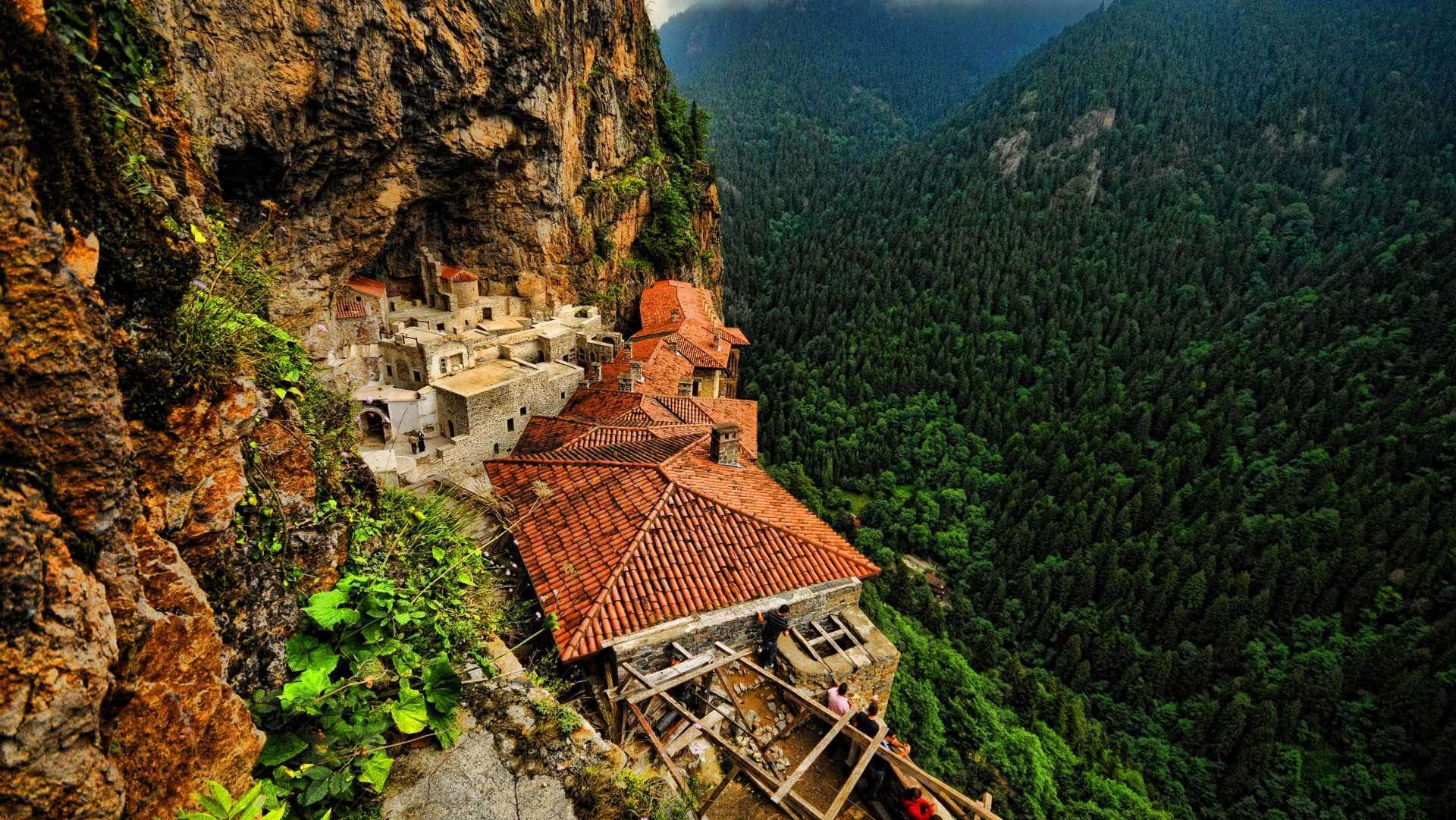 Eastern Turkey Tour
Duration: 11 Days / 10 Nights
Destinations: Istanbul, Gaziantep, Mount Nemrut, Gobeklitepe, Diyarbakir, Mardin, Hasankeyf, Akdamar Island, Ishak Pasha Palace, Kars, Erzurum, Trabzon
Travel Style:
Tour Map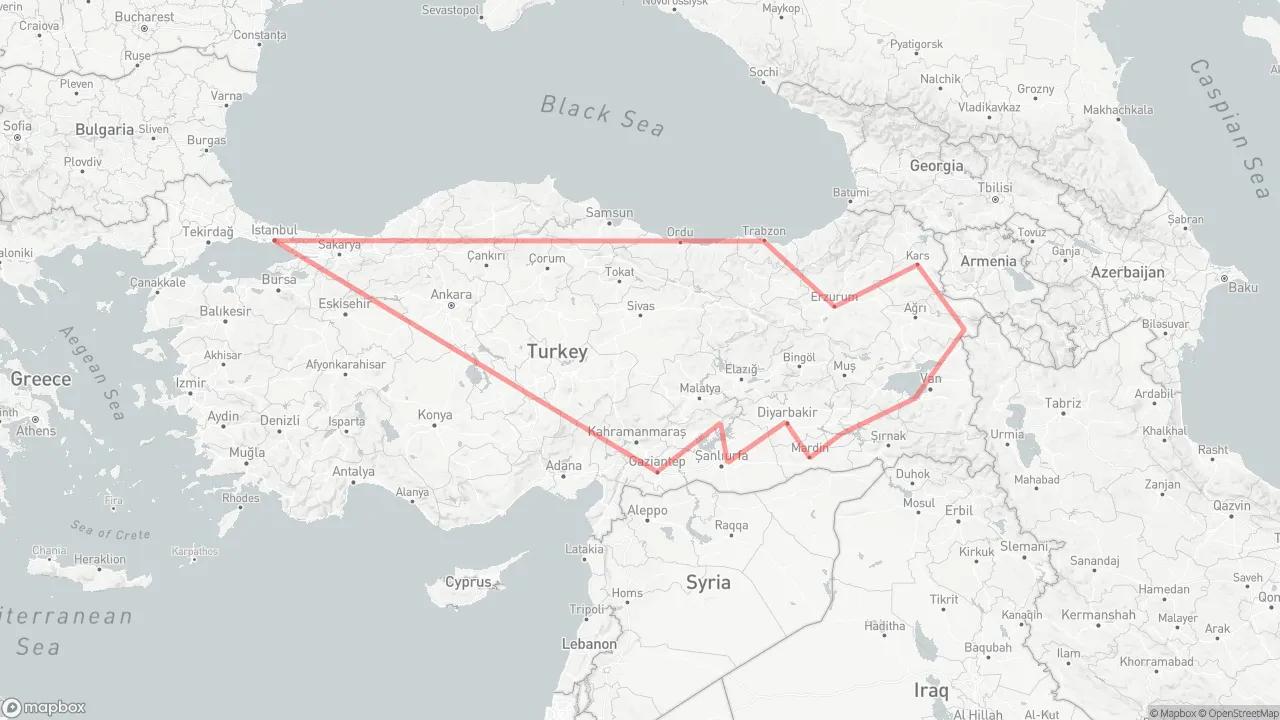 Tour Plan
Day 1 -

Arrive to Gaziantep Airport, tour of Gaziantep City and Zeugma Mosaic Museum

Gaziantep is a rapidly growing city considered the Paris of southeast Anatolia and housed the world's biggest mosaic museum. The mosaics were unearthed from Zeugma, a prosperous Roman city built by the Euphrates River banks. Being a trading outpost, Zeugma became one of the richest Roman cities in Anatolia, which is evident from the mosaics that once embellished the houses of the officials and merchants of the city. After our journey from the 21st century back to the 2nd, we will drive to Gaziantep's old city to stroll in the old bazaars and listen to the craftsmen hammering their copperware. The cuisine of Gaziantep is famous across Turkey, especially the pistachio baklava. We will check in to our hotel in Gaziantep for overnight.
Day 2 -

Gaziantep to Adiyaman, Nemrut Mountain National Park in the afternoon

After breakfast at Gaziantep Hotel, we will drive to Kahta Town near the Mount Nemrut National Park. We will be wandering in the land of King Nimrod, Antiochus I Theos. The Commagene Empire was established in the southeast region of Anatolia. It is world-famous thanks to the statues and the grave of King Nimrod at the top of Mount Nemut National Park, 2250 meters above sea level. First, we visit the mound of Karaus, "blackbird" in Turkish, where the family of I Theos was buried. Our next stop will be the Severan Bridge, built in the 2nd Century and recently used for transportation by the local Turkish and Kurdish community. A tea break by the bridge is a must which is overlooking the valley. Afterward, we will start ascending to Mount Nemrut to visit Antiochus I Teos' burial sanctuary, locally known as King Nimrod. Human-made statues over 6 meters and the mound he is buried in offers magnificent photo opportunities of the Southeast and Mediterranean landscape. After a loop around the mound of King Nimrod, we will enjoy the sunset, which is listed among the "1000 things you should do before you die". When the sun finally sets over the mountains of Anatolia, we will walk down to the car park for a well-deserved hot cup of hot tea. We will meet with our driver and drive down to the Ataturk Dam banks for a fresh trout dinner. Overnight in Kahta or Adiyaman.
Day 3 -

Adiyaman to Sanliurfa, The World's Oldest Temple Gobeklitepe and the Beehive Houses of Harran

After breakfast at our hotel, we will start driving to the east and visit the Ataturk Dam, the biggest Middle East reservoir on top of the Euphrates River. A visit to Gobeklitepe will follow our tea break. This is an early Neolithic sanctuary that includes massive stones carved about 12,000 years ago by people who had not yet developed metal tools or even pottery. This is the first temple built on earth and rocking the History of Archeology today since it was built by the Hunter and Gatherer Neolithic people for religious practices. Excavations continue, and the mystery over the ancient site is revealed very slowly every year. Our next stop is Sanliurfa City for a lunch break. Afterward, we will drive to Harran village to see mud bricked houses, which will remind you of honeycombs. We will have our Arabian coffees overlooking the first university of Islam and then drive back to Sanliurfa to check in to our hotel. In the afternoon, we will walk around the holy pool of the prophet Abraham. It is called the 'Fish Lake' thanks to a special kind of carp - considered holy by the local people. After a big kebab dinner, we will get back to our hotel. Overnight near the Abrahams Lake in Sanliurfa.
Day 4 -

Sanliurfa to Diyarbakir, The Grand Mosque of Diyarbakir and Assyriac Church of the Virgin Mary

After breakfast, we will leave our hotel and drive to Diyarbakir City, one of the largest cities in southeastern Turkey situated on the Tigris Riverbanks. We will first stop at Diyarbakir's city walls, the 2nd longest city walls on earth, after the Great Wall of China. The inner castle of Diyarbakir castle houses a museum of archaeology, ethnography, a medieval church and a café with breathtaking views of the Tigris basin. After exploring in the inner castle, we will then browse the old city to visit the Grand Mosque of Diyarbakir, which was built in 1091. It is among the biggest grand mosques of Turkey and can accommodate 5000 worshippers at a time. You will also be able to visit one of the old Diyarbakir houses built with the basalt stone of Karacadag volcanic mountain nearby Diyarbakir city. The houses are built with a square plan with a garden in the middle and still hold their oriental splendor. We will stroll in Diyarbakir's narrow streets to get to a Caravanserai used as a social center in the middle of the old Diyarbakir. After lunch, we will be walking to see a very interesting minaret, standing in the middle of the street built on top of 4 columns. A short walk will take you to the Church of the Virgin Mary which belongs to the small Assyrian minority of Diyarbakir city. We will continue to the medieval stone bridge stretching over the Tigris River connecting Diyarbakir lowlands to the UNESCO heritage site Hevsel Gardens. After a cup of black tea, we will check in to our hotel and overnight in Diyarbakir.
Day 5 -

Diyarbakir to Mardin; Monastery of Deyrulzafaran and Spectacular views of Mesopotamia

A 1,5-hour drive will take us to Mardin City, the necklace of southeast Anatolia. We will drive through Mardin's old city and arrive at Deyrulzafaran, an active Syriac Orthodox monastery. The monastery is in the area known as Tur Abdin, the motherland of the Assyrian/Syriacs. Founded in 493 AD, the monastery was formerly the Syriac Orthodox Church seat's seat from 1160 until 1932 until it was relocated to Damascus. The monastery has 365 rooms: one for each day of the year. After our break in the beautiful gardens of this monastery, we will drive back to Mardin for lunch, visit the old Bazaar, and stroll in the city's narrow streets, which will take you back to the Middle Ages. This walk will worth every step once you arrive at the Grand Mosque of Mardin, with astonishing minarets and stonework. We will walk up to the Mardin's busy street and meet our driver to take us to Kasimiye madrassah, which has amazing views of the Mesopotamian plains. Close to sunset, we will check in our hotel in the old city of Mardin and overnight.
Day 6 -

Mardin to Tatvan visiting Midyat and Hasankeyf on the way

After our breakfast on the terraces of our hotel, we will drive 1.5 hours to get to Midyat, a smaller version of Mardin. Midyat City has always been significant for the Syriac Orthodox since it hosts the Assyrians' biggest monastery. We will first visit the Mor Gabriel Monastery, which is located on the outskirts of Midyat. It is the oldest surviving Syriac Orthodox monastery in the world. Founded in 397, Dayro d-Mor Gabriel is the most vital Syriac Orthodox monastery in Turkey, with around fifteen nuns and two monks occupying separate wings and a fluctuating number of local lay workers and guests from overseas. It is also the seat of the Metropolitan Bishop of Tur Abdin (Mardin). We will get back to the center of Midyat for a break before our drive to Hasankeyf town, located by the banks of the Tigris River. The town is named after the Syriac words Kefa or Kefe, meaning rock, which is pretty well-deserved considering the ancient city's location on a rocky cliff. After a stroll in the ancient city, we will drive to Tatvan for overnight by the Lake Van
Day 7 -

Tatvan to Van, Akdamar Island and Armenian Cathedral of the Holy Cross

After breakfast in our hotel, we will start driving by the Lake Van, the sea of the East Anatolia, and arrive at the Akdamar Island port. A small ferry ride over Lake Van will take us to Akdamar Island to visit the Holy Cross's Armenian Cathedral. Akdamar church in the local language is believed once had been home to a piece of the Holy Cross of Jesus Christ once it was taken out of Iran. Built-in the 9th Century, the Church is recently restored and converted into a beautiful museum showing us her amazing hand-carved reliefs on her walls with spectacular Lake Van views. After a lunch break by the Lake, we will continue to the modern Van city and visit the Castle of Van overlooking the Lake Van and Modern Van city. The castle was built in the 10th Century BC and had been a capital to the Urartians. Imperial burial caves with stone-carved inscriptions and a mosque on the top of the castle will be visited today. After a walk around the castle, we will drive to our hotel in the city and overnight in Van.
Day 8 -

Van to Kars, Ani & Ishakpasa Palace

After our breakfast at the hotel, we will start driving North to the Muradiye waterfalls for a tea break. Mount Ararat will start saluting us as we get closer to Dogubeyazit town. Here we will see the Ishak Pasa Palace built in the 17th Century as a palace and an administrative complex. The palace is a rare example of the Ottoman palaces whose construction took almost a century. However, it is the first central heated structure in Anatolia. Clay pipes carried the hot water to warm up the Harem apartments of the Palace. After a visit to the palace, we will drive down to modern Dogubeyazit city for lunch. We will start driving to Kars city afterward with spectacular views of Mount Ararat and will have the opportunity to stop by the road to picture this Biblical Mountain. According to the book of Genesis and local lore, Noah's Ark came to rest on top of Mount Ararat. It also plays a significant role in Armenian culture and nationalism. The mountain can be seen on the coat of arms of Armenia. Last stop before checking in to your hotel will be the Archaeological Site of Ani. Having hosted many civilizations for centuries and witnessed many wars, Ani was once an important regional center. 40 churches, chapels, and mausoleums have been identified in Ani, also known as "1001 Church City". After exploring this great site, we will drive to Kars and overnight.
Day 9 -

Kars to Erzurum, Sarikamis WWI Memorial, Hatuniye Madrasa and Lala Mustafa Pasha Mosque

We will leave Kars to Erzurum and visit the memorial of Sarikamis, which is dedicated to the soldiers who were frozen to death on the way to Kars city on December 22, 1914. After a scenic drive, we will arrive at Erzurum city. We will be able to see beautiful examples of the Seljuks and the Ottomans in the heart of the modern Erzurum. The first stop is the Hatuniye Madrasa, which was built in the 13th Century. Our next stop before lunch is the Lala Pasha Mosque, built by the Ottomans' grand architect, Sinan. Sinan finished the structure in 1563 and was built with a relatively short minaret because of the frequent earthquakes occurring around Erzurum. Another Turkish Madrasa Yakutiye will be visited, the Ethnographic Museum today. We will check in to our hotel in Erzurum and overnight.
Day 10 -

Erzurum to Trabzon, Sumela Monastery

After breakfast at our hotel, we will drive to Turkey's Black Sea region. Scenic drive over the Pontic Mountains will be followed by a visit to an important Greek Orthodox Monastery Complex. Nestled in a cliff at an altitude of about 1,200 meters (3,900 ft) facing the Altındere valley, Sumela Monastery is a great historical and cultural significance and a major tourist attraction in the Black Sea Region of Turkey. The monastery was founded in AD 386 during the reign of Emperor Theodosius I. We can see the Rock Church, several chapels, kitchens, student rooms, a guesthouse, a library, and a sacred spring revered by Eastern Orthodox Christians. After our visit, we will have our local lunch by the streams of Altindere National Park. After a break in the National Park of Altindere, we will drive to Trabzon city and overnight.
Day 11 -

Departure after tour of Trabzon

We will visit Trabzon city today after our breakfast at the hotel. The first stop is the Hagia Sophia Church of Trabzon city. This 13th Century church is one of the few Byzantium sites that still exist in Trabzon city. Saint Sophia Church of Trabzon is one of the finest examples of Byzantine architecture in the region and houses beautiful Byzantium frescoes. The church is used as a mosque today; however, we can visit the church and see its intact frescoes. Our next stop will be the House of Ataturk, founder of the modern Turkish Republic. This house was built at the beginning of the 20th Century and hosted Mustafa Kemal Ataturk during his visits to Trabzon city in 1934 and 1937. The house was converted to a museum upon his death in 1938. Our next stop will be a stroll in the modern Trabzon city's pedestrian-only street to taste street food and anchovy fish if possible. After a Turkish tea break, we will drive to Trabzon Airport for your departure.
---
Would you like us to customize Explore Eastern Turkey Tour itinerary for you? Imagine dealing with only one person for all your travel details, receiving private itineraries, and recommendations that will fit your travel interests. Contact Turkey Tour Organizer to get a personalized day by day itinerary for your trip to Turkey. Benefit from our expertise. We offer tailor-made tours to Turkey for all interests and desires, from romantic honeymoons and scenic self-drive road trips to photo tours with experienced photographers and cultural tours in major destinations. We arrange everything for your turkey tours, including hotel bookings, airport transfers, guided tours, and top-notch experiences. We want you to have a great time in Turkey and make sure your trip is a memorable one as we have escorted so many tours in Turkey personally.
---
Eastern Turkey Tour
Duration: 11 Days / 10 Nights
Destinations: Istanbul, Gaziantep, Mount Nemrut, Gobeklitepe, Diyarbakir, Mardin, Hasankeyf, Akdamar Island, Ishak Pasha Palace, Kars, Erzurum, Trabzon
Travel Style:
Contact Us
Frequently Asked Questions
Why Choose Us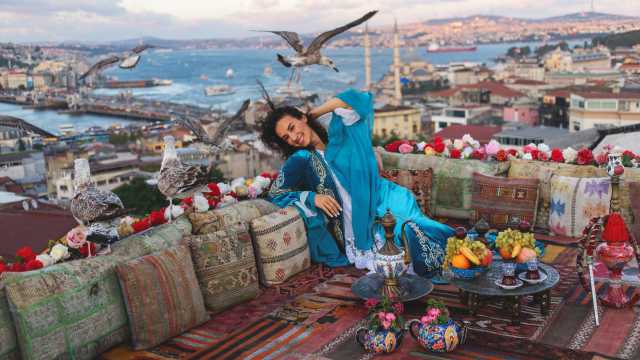 We Develop It into Something Extraordinary
We can obtain exclusive amenities that you are unable to get on your own, such as complimentary breakfast, spa credits, or hotel upgrades. We understand the importance of planning an extraordinary trip, from the big-picture details (where to travel and when) to the details that count (knowing where to find the most delicious pottery kebab in Cappadocia).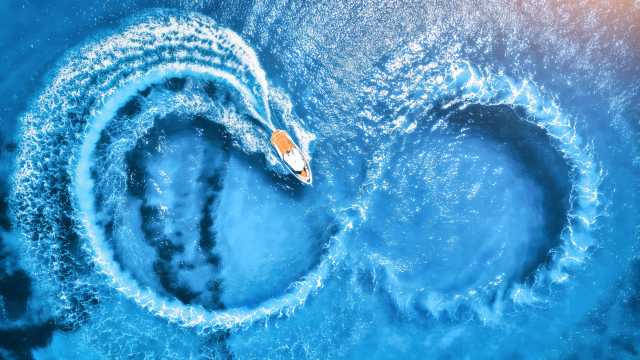 We Know Turkey in Deep Details
It makes sense to commit your most valuable asset - your time - to a seasoned travel advisor, just as you might utilize a financial planner, an interior designer, or a personal shopper. We spend a lot of time traveling, looking for accommodations, getting to know our tour guides better, and discovering the top attractions.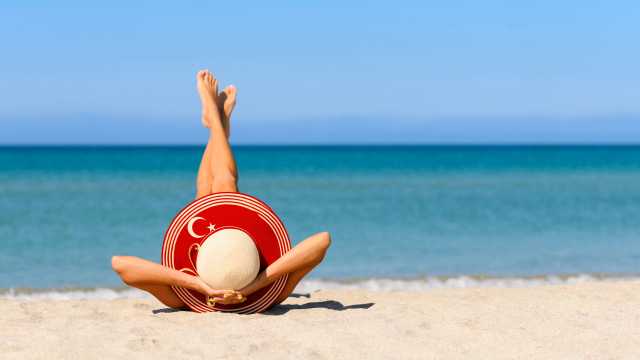 We Discover Your Travel Mindset
We are aware of your top priorities and those of your traveling companions. You could want to sign up for a private tour or a culinary lesson, or you might not want to leave the resort's pool at all! Maybe you want to use travel to teach your children, organize a memorable vacation for your anniversary, or gather your loved ones together to commemorate a significant birthday. We'll have a ton of ideas about what would suit you the best.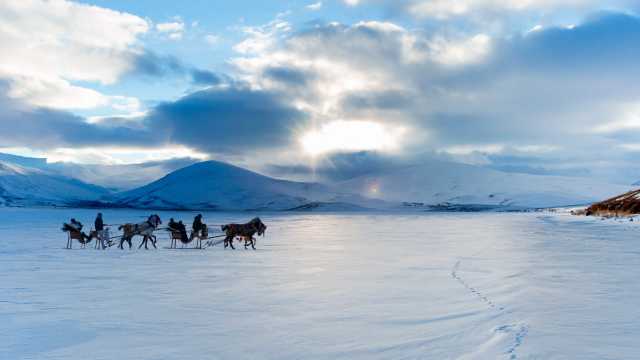 We Can Widen Your Perspective
We will assist you in producing original ideas for where to go and what to do. Istanbul, Cappadocia, and Ephesus will always be well-liked. But we also know the best ways to enjoy locations including Pergamon, Troy, Pamukkale, Antalya, Southeast Turkey, and many more popular travel destinations. We can arrange your upcoming ideal vacation or weekend escape together.