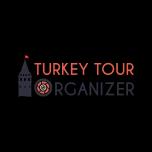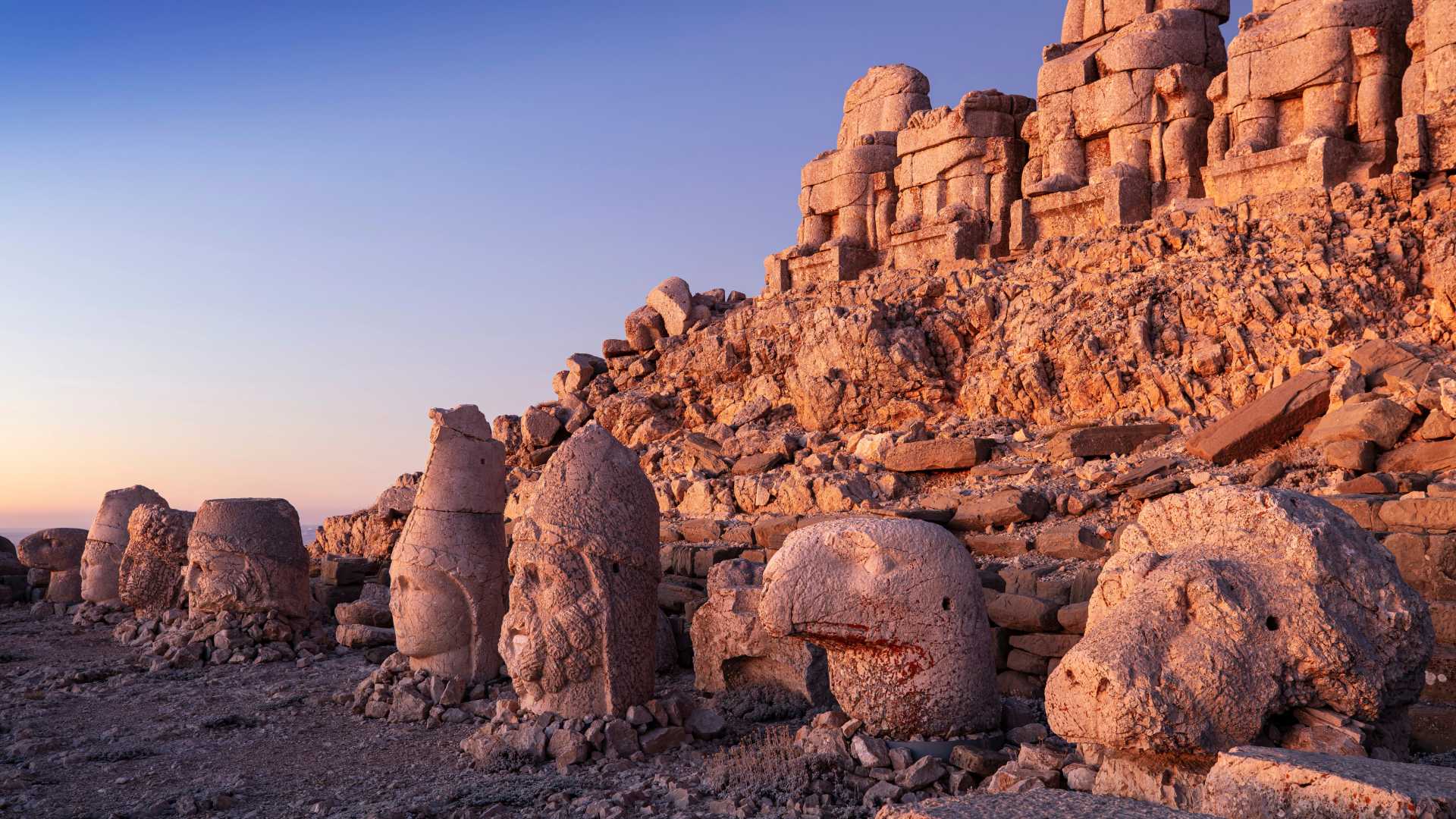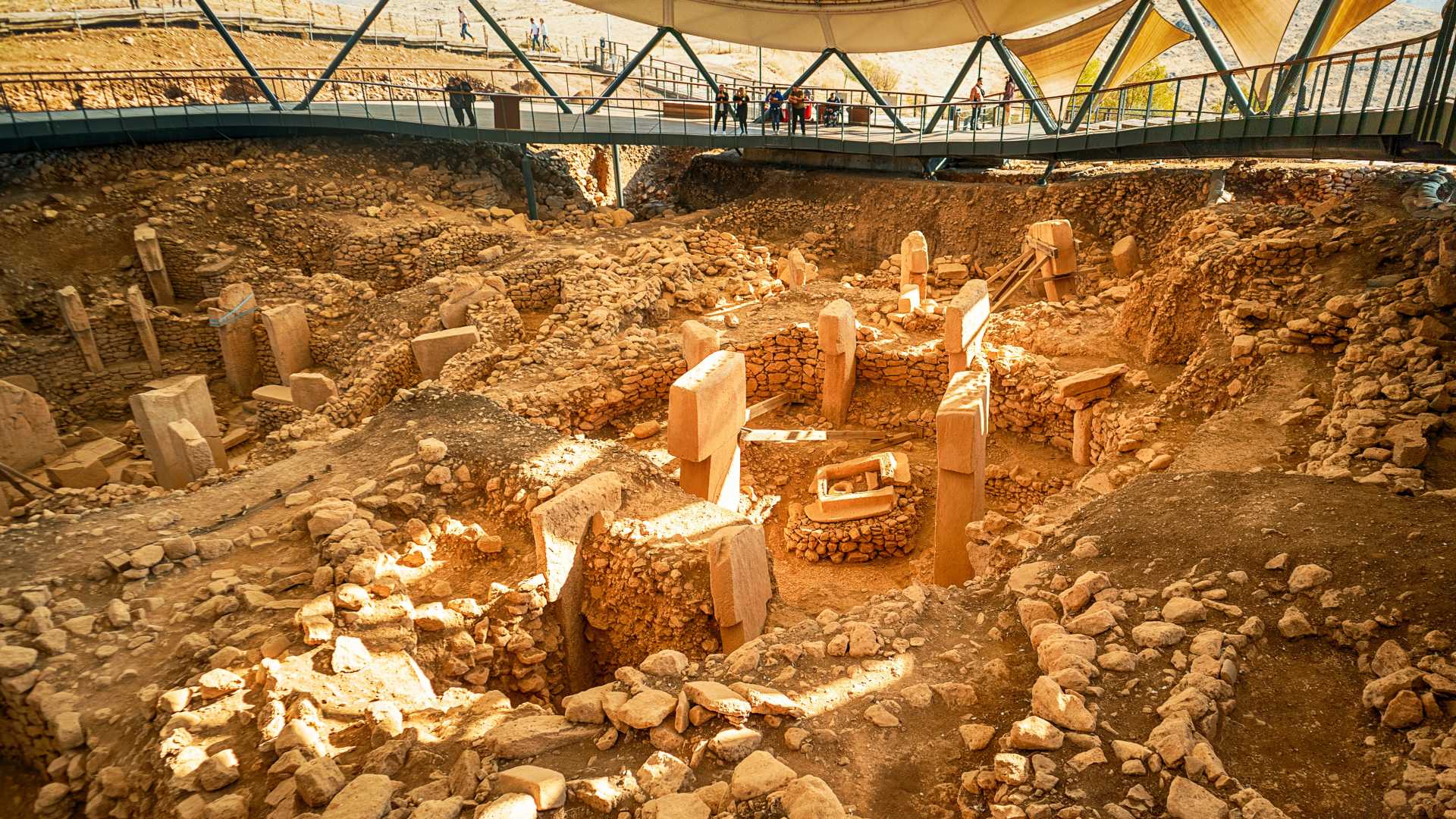 Gobeklitepe - The World's First Temple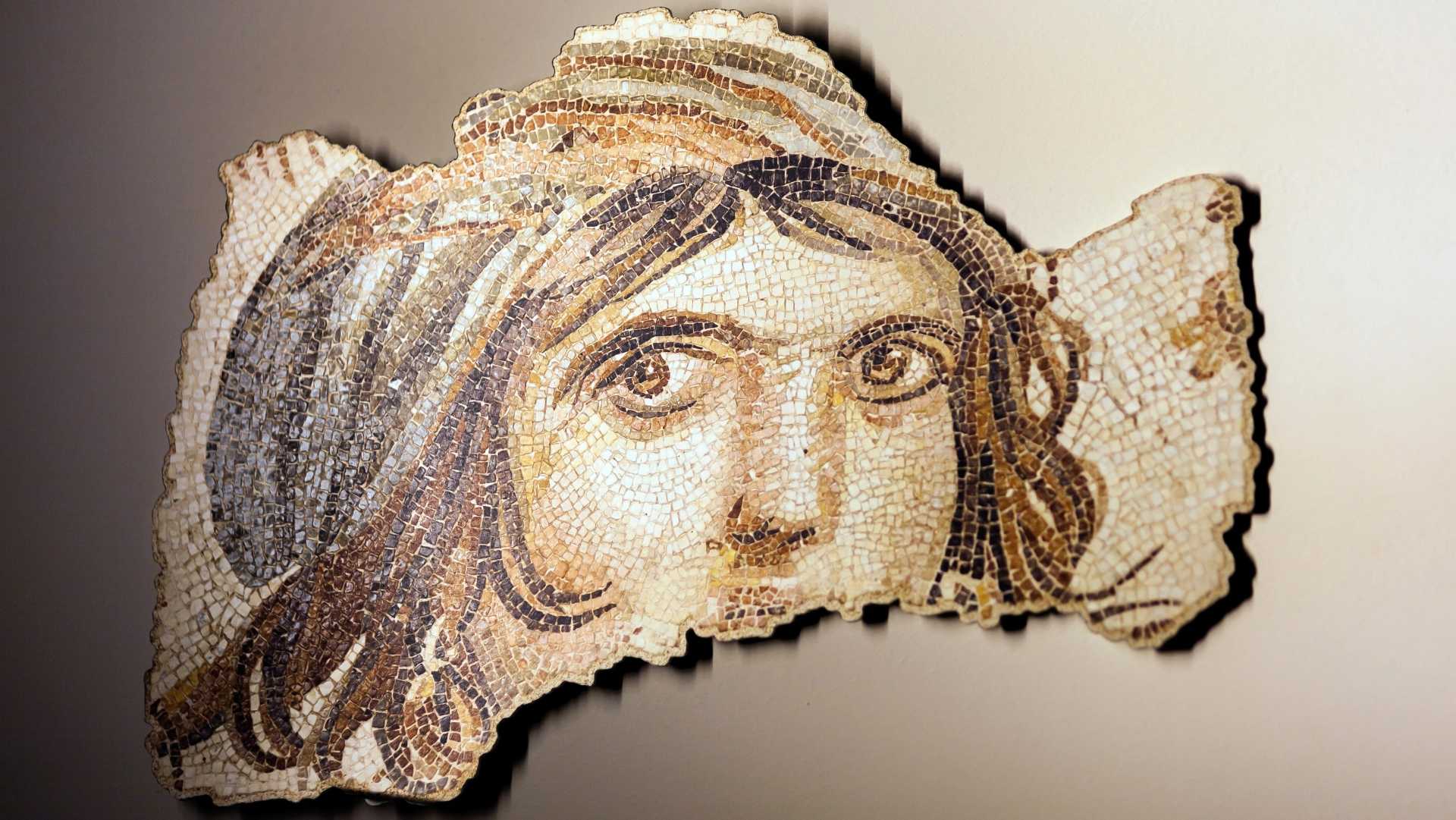 Zeugma Mosaic Museum - Gaziantep
Express South East Anatolia
Duration: 3 Days / 2 Nights
Destinations: Istanbul, Mount Nemrut, Gobeklitepe, Gaziantep
Travel Style:
Tour Map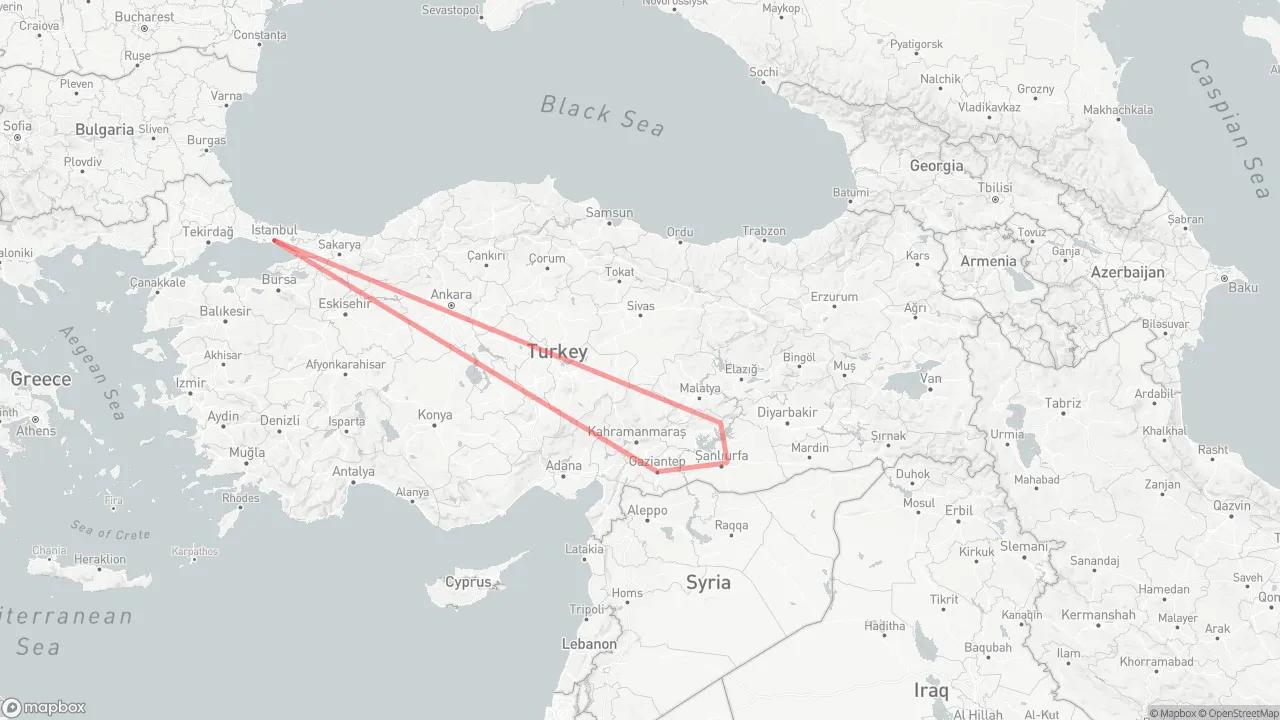 Tour Plan
Day 1 -

Mount Nemrut National Park

Catch your flight from Istanbul to Adiyaman Airport in the morning. You will meet with your guide and driver at Adiyaman airport and start touring right away. Our drive will take around an hour to begin the tour of the Mount Nemrut National Park. We will first stop by the Karakus mound called Blackbird because of the black eagle statue standing on top of an ancient column. After a short walk around the mound, we will drive to Cendere Bridge, built to honor the Roman emperor Septimius Severus. Closed for traffic but open for pedestrians, we can walk on the ancient stones used by the Romans and the people of Kommagene in the past. A scenic 45-minute drive will take us to the top of Mount Nemrut. The top of the mountain is actually a tomb for King Antiochus I Teos of Kommagene. The shrine is flanked by tall statues around 5-9 meters of Greek, Armenian and Persian gods and goddesses. We will walk around 600 meters to arrive at the shrine on the mountain top, and after a loop around the peak, we will be able to enjoy a memorable sunset over the Anatolian mountains. After the sunset, we will drive around 1,5 hours back to Adiyaman city overnight.
Day 2 -

Gobeklitepe & Sanliurfa

After breakfast at our hotel, we will start driving to the south. The first stop will be at the Ataturk reservoir to see the Middle East's biggest dam and enjoy a cup of tea overlooking the Euphrates River. Our next stop is Gobeklitepe, which rocks most of the facts of the Archaeology. This shrine is believed to be the first temple of the world, dating back to the 10th Millennium BC. Now we ask the question; did civilization spark religion? After a short walk around the excavation site under Mesopotamia's strong sun, we will drive to nearby Sanliurfa city for a break and have lunch by the holy Abrahams pool. Lunch will be followed by a short walk in Abraham's sanctuary to visit the cave where Abraham was born and see the lake where he was thrown into the fire, which makes the city holy for many religions. Since the Armenian language is believed to be invented in Sanliurfa city, the city is considered holy by the Armenians. We will be able to explore the Sanliurfa bazaar before we return to our hotel. After a good rest, we will go out to enjoy traditional Kurdish folk music and dances whilst tasting the spicy southeast Anatolian kitchen. Overnight in Sanliurfa.
Day 3 -

Zeugma Mosaic Museum and Gaziantep

After breakfast at the hotel, a two-hour drive will bring us to Gaziantep city, which is world-famous for its baklava and the mosaic museum housing a beautiful collection of Zeugma excavation site mosaics. We will first visit the Zeugma Mosaic Museum to see the best-preserved mosaics of the Ancient Roman Empire before Christianity. Zeugma, meaning bridge in Greek, was established around the two banks of the Euphrates River. Because of the Roman legions and high ranked officials, a sophisticated life was developed in the city, which can be observed on the Gaziantep Mosaic Museum's mosaics. After enjoying the Hellenistic and early Roman art, we take a little walk for our lunch to taste the beautiful kebabs of Gaziantep city. A stroll will follow our lunch to Gaziantep's old city to taste the world-famous baklava and hear the rhythm of coppersmiths' hammers. After a Turkish coffee break in a historical tea house, we will drive to Gaziantep airport to catch your afternoon flight back to Istanbul or your next destination.
---
Would you like us to customize Explore Express South East Anatolia itinerary for you? Imagine dealing with only one person for all your travel details, receiving private itineraries, and recommendations that will fit your travel interests. Contact Turkey Tour Organizer to get a personalized day by day itinerary for your trip to Turkey. Benefit from our expertise. We offer tailor-made tours to Turkey for all interests and desires, from romantic honeymoons and scenic self-drive road trips to photo tours with experienced photographers and cultural tours in major destinations. We arrange everything for your turkey tours, including hotel bookings, airport transfers, guided tours, and top-notch experiences. We want you to have a great time in Turkey and make sure your trip is a memorable one as we have escorted so many tours in Turkey personally.
---
Express South East Anatolia
Duration: 3 Days / 2 Nights
Destinations: Istanbul, Mount Nemrut, Gobeklitepe, Gaziantep
Travel Style:
Contact Us
Frequently Asked Questions
Why Choose Us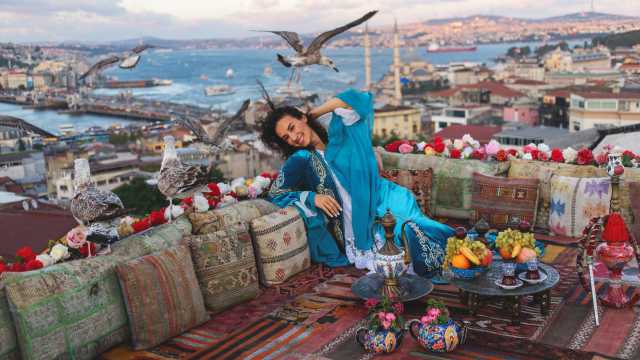 We Develop It into Something Extraordinary
We can obtain exclusive amenities that you are unable to get on your own, such as complimentary breakfast, spa credits, or hotel upgrades. We understand the importance of planning an extraordinary trip, from the big-picture details (where to travel and when) to the details that count (knowing where to find the most delicious pottery kebab in Cappadocia).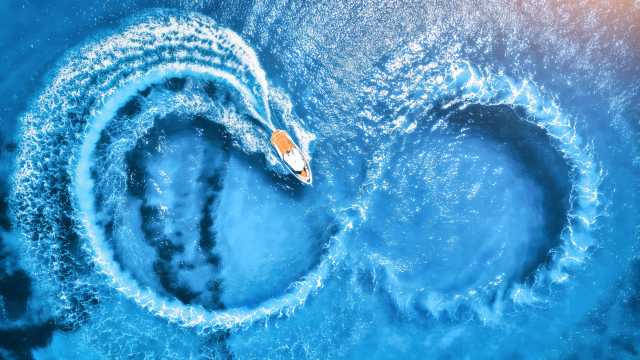 We Know Turkey in Deep Details
It makes sense to commit your most valuable asset - your time - to a seasoned travel advisor, just as you might utilize a financial planner, an interior designer, or a personal shopper. We spend a lot of time traveling, looking for accommodations, getting to know our tour guides better, and discovering the top attractions.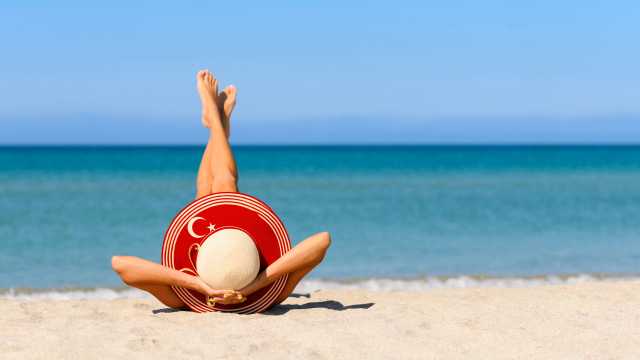 We Discover Your Travel Mindset
We are aware of your top priorities and those of your traveling companions. You could want to sign up for a private tour or a culinary lesson, or you might not want to leave the resort's pool at all! Maybe you want to use travel to teach your children, organize a memorable vacation for your anniversary, or gather your loved ones together to commemorate a significant birthday. We'll have a ton of ideas about what would suit you the best.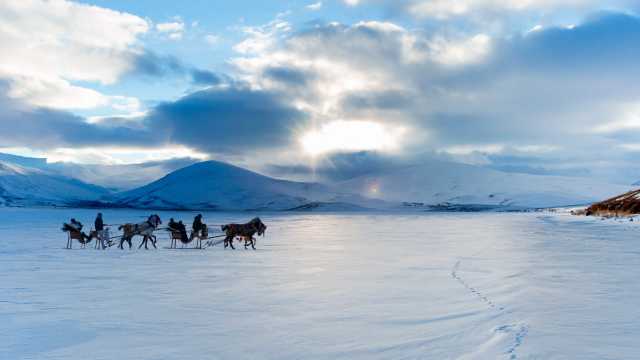 We Can Widen Your Perspective
We will assist you in producing original ideas for where to go and what to do. Istanbul, Cappadocia, and Ephesus will always be well-liked. But we also know the best ways to enjoy locations including Pergamon, Troy, Pamukkale, Antalya, Southeast Turkey, and many more popular travel destinations. We can arrange your upcoming ideal vacation or weekend escape together.