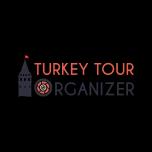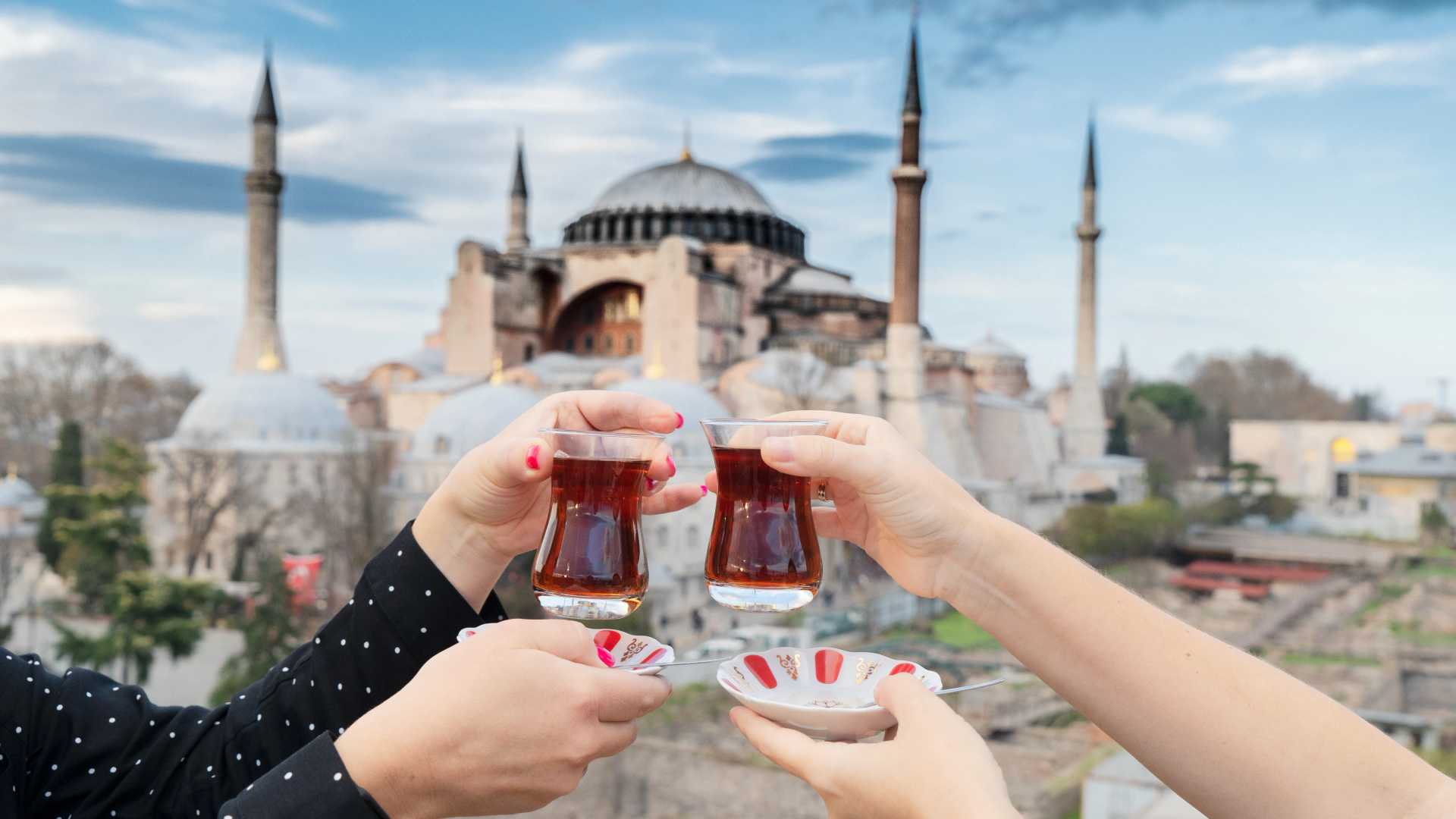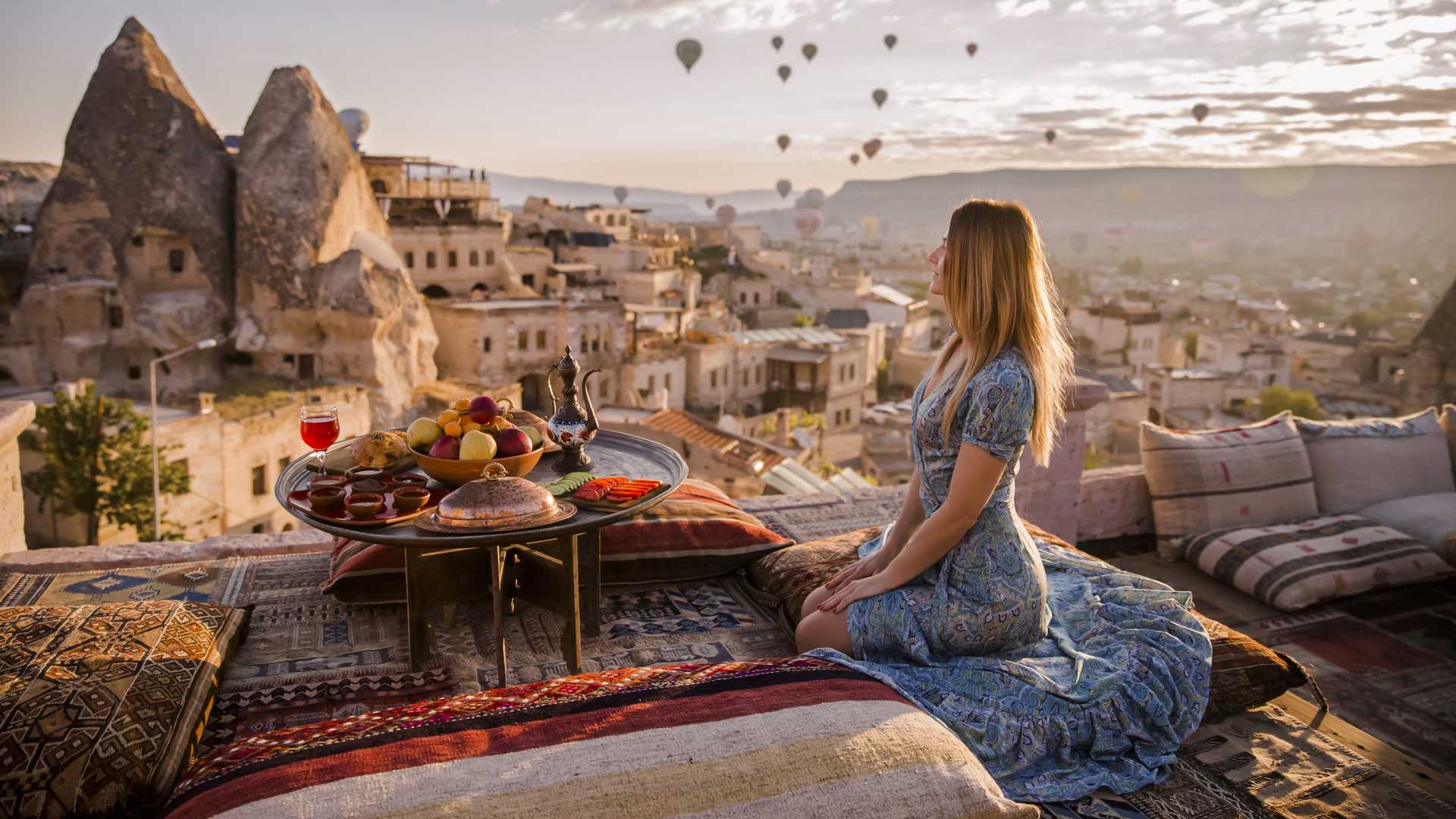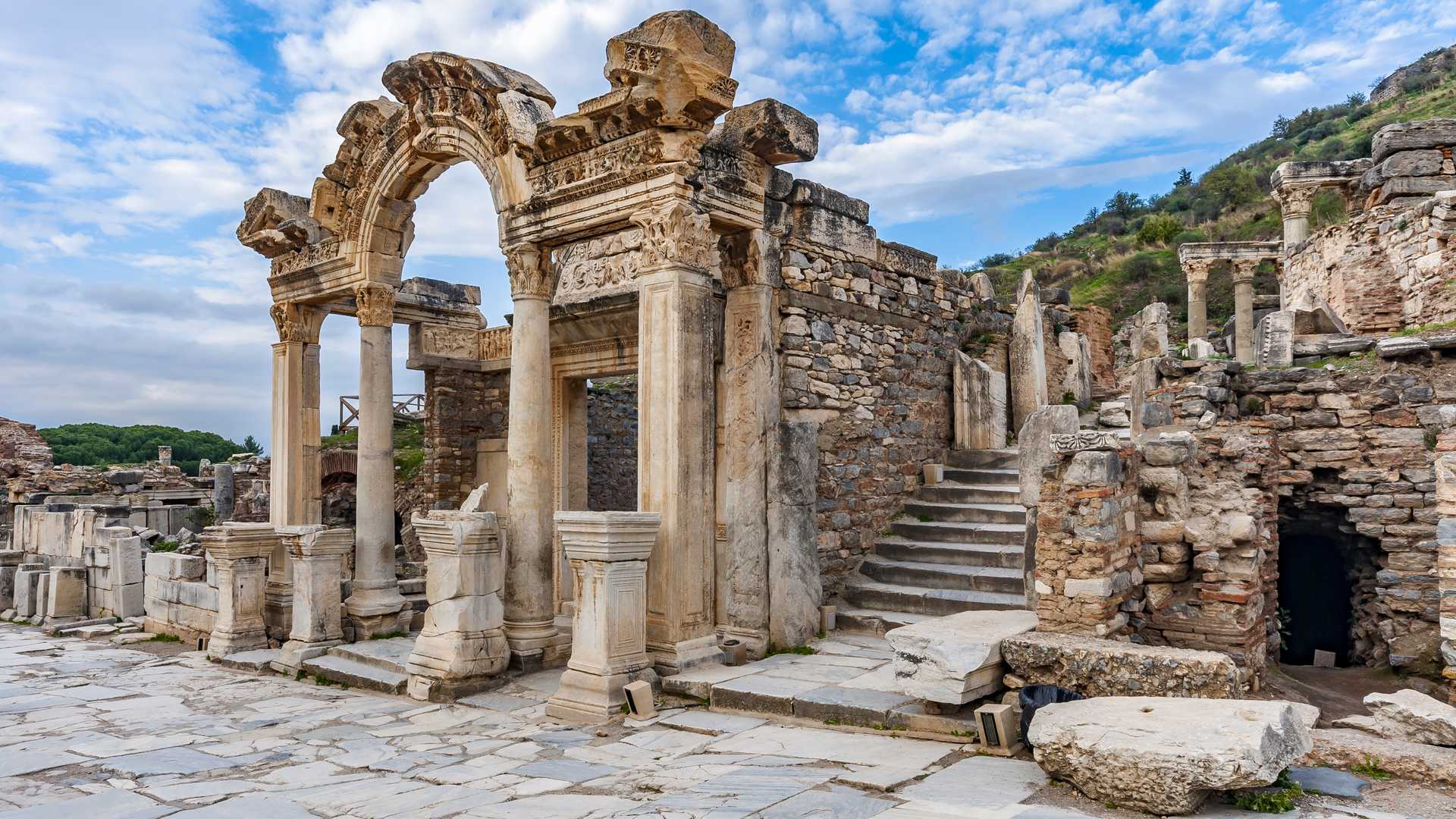 Temple of Hadrian - Ephesus Ancient City
Golden Triangle Tour
Duration: 8 Days / 7 Nights
Destinations: Istanbul, Cappadocia, Ephesus
Travel Style: Cultural, Family, Nature
Places You'll See
Hippodrome of Constantinople
Uchisar Castle from Pigeon Valley
Derinkuyu Underground City
Library of Celsus - Ephesus
Tour Map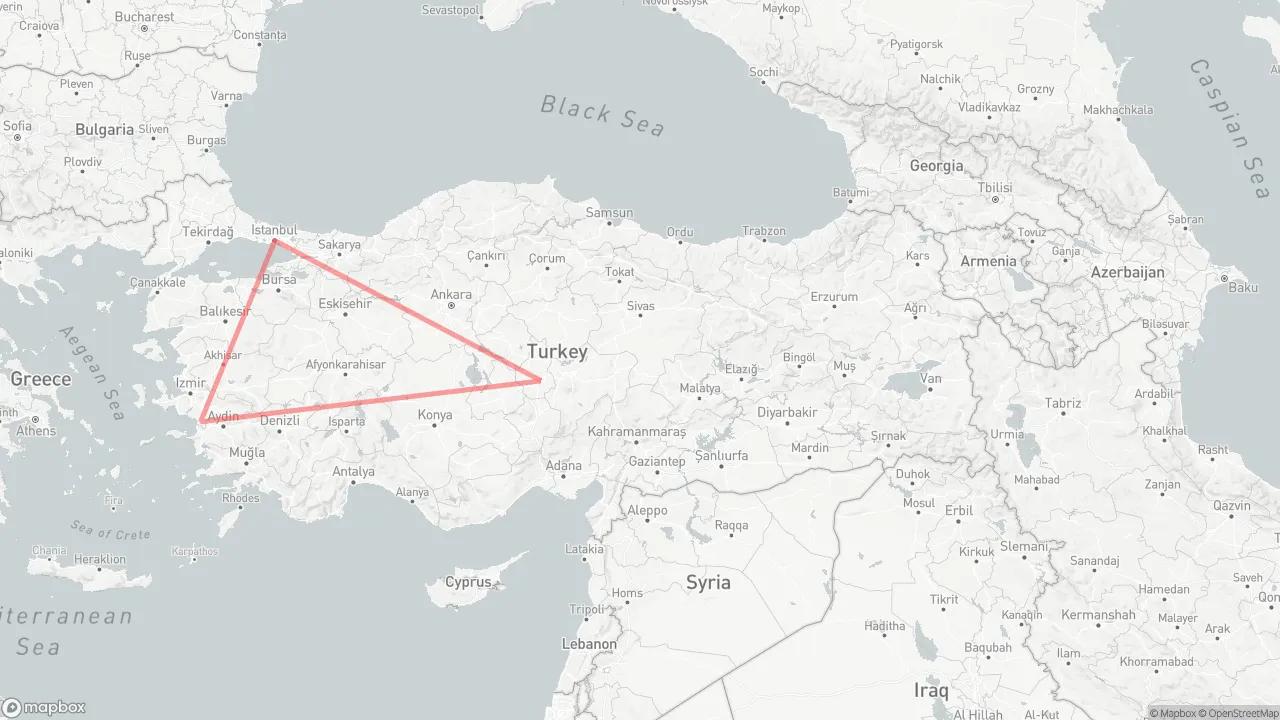 Tour Plan
Day 1 -

Arrive in Istanbul

Arrival at Istanbul International Airport. Meet our driver or guide according to your arrival time and private transfer to your hotel. Meet with your guide at the hotel around 8 PM and go out for dinner and night out to get the magic Istanbul city's feeling. Overnight in Istanbul
Day 2 -

Walking the Old City of Istanbul

You will first visit the Hippodrome, the Byzantine city's social center, used as a horse racing track. Next, you will visit the Blue Mosque, the Ottomans' Grand Mosque for 3 centuries, followed by the Hagia Sophia. This extraordinary building served as an Eastern Orthodox cathedral and seat of the Patriarchate of Constantinople for more than 7 centuries. After visiting the Underground Cistern of Yerebatan, you will have lunch nearby and rest with a Turkish coffee, enjoying the view of Hagia Sophia. After lunch, you will visit the Topkapi Palace, the Ottomans' imperial palace, reflecting the Ottoman Empire's splendor. Your tour will finish with a Turkish coffee on the terraces of the Palace before you return to your hotel. Overnight in Istanbul.
Day 3 -

Cruise the Bosporus and the Oriental Bazaars

Your day will start with a stroll from the old city of Istanbul to the Golden Horn to catch a regular Bosporus cruise in between the Asian and European continents. For an hour and more, you will be floating through the real history channel. Big mansions located by the water will take you to the 19th Century of Istanbul. Your return will give amazing opportunities to take pictures of the Old City of Istanbul, once the capital of Byzantine and Ottoman empires. You will embark by the Spice market and stroll in and around the bazaar where the Spices from India were sold to the Ottoman merchants before they sailed to Europe. The spice market is now hosting several Turkish delight shops allowing you to taste various kinds of them and Turkish Viagra. Nearby the market, a hidden gem, Rustem pasha mosque, is located housing the best Ottoman tiles, making the Blue mosque jealous. Suleymaniye Mosque, built by the Ottomans' Grand Architect to the most powerful Sultan, Soliman the Magnificent, will be visited before returning to your hotel. Overnight in Istanbul.
Day 4 -

Fly to Cappadocia and Start Touring

Pick up from your Istanbul hotel in the early morning for your flight to Cappadocia. Our guide and driver will be ready at Nevsehir airport's domestic arrival gate to pick you up for your 2 days of Cappadocia escape. After a 30 minute drive from Nevsehir airport, you will arrive at Cappadocia's poetic land, the land of beautiful horses. The first stop will be the Pigeon Valley viewpoint to see the region's surreal landscape and take amazing pictures of the Uchisar citadel. This citadel is the highest point in the Cappadocia region. After climbing on top of it, you will feel like Cappadocia's rulers once resided in Uchisar town in the ancient ages. After lunch or coffee, you will check in to your hotel for a good rest for the next day...
Day 5 -

Keep Exploring the Beauties

Our guide and driver will be awaiting you at the hotel at the determined time. Your first stop will be the Imagination Valley, locally called 'Devrent,' to see the region's most interesting geological formations. The next stop is the Monks Valley that we call Pasabag... amazing formations of fairy chimneys will make you think that you are on a different planet. Before lunch, you will be visiting the Goreme Open Air Museum, a UNESCO heritage site housing late Byzantine churches carved into the volcanic rock cliffs and decorated with religious-themed frescoes by Christian monks in the late 10th century. After lunch in the world-famous Goreme village, you can enjoy a rest and a hot cup of Turkish coffee while overlooking stunning landscapes at a major viewing point in the Cappadocia region. Then a 20-minute drive will take you to another UNESCO heritage site, Derinkuyu underground city. This complex tunnel and cave system in the underground will take you the ancient times, and you will be able to hear pretty well-organized Cappadocians to shelter and defense against any attack of their enemies.
Day 6 -

Fly to Aegean Side

Private transfer to Kayseri airport in the morning for your Izmir flight. You will meet with our driver at the domestic arrival gate of Izmir airport and will be driven to your small hotel in Sirince village. The rest of the day is at leisure in this small old Greek village.
Day 7 -

Ephesus

Your guide will be ready to pick you up from your hotel at the desired time for the last tour of your golden triangle tour of Turkey. Your first stop will be the Temple of Artemis, just one of the World's Seven Wonders in Turkey. After a photo with only one column left from this huge structure, you will continue to the ancient city of Ephesus. Excavations are run in the city for more than the last 140 years and look like they will never be completed. Thanks to the proximity to the Aegean Sea's calm waters and the fertile lands nearby, Ephesus once became the Hellenistic world's biggest city. Enormous trade created a society of art that can be seen in the architecture of the ancient site. The Library of Celsus, Terrace houses, The Odeon, Trajan Fountain, and Hadrian's temple are among the best monuments to see in the ancient city, along with the magnificent theater that once overlooked the ocean. Your tour in this city will be followed by a visit to the Museum of Selcuk to see the century-old excavations' relics. After lunch in Selcuk town, you will drive up to a significant shrine of the Christian and Muslim world. The House of Virgin Mary is located on a hilltop with beautiful views of the Aegean waters and is believed to be the final resting place of the mother of Jesus Christ. The shrine was visited by several Popes and was announced as a pilgrimage spot by Pope Leo XIII in 1896. You will drive in between the olive trees and grape wines after a visit to the Virgin's shrine and explore the village of Sirince. This old Greek village has amazing stone and wooden houses attracting tourists from all over the world, and a stroll in the village and a break in a café will make you relax before going back to your hotel. Overnight in Sirince Village.
Day 8 -

Fly Back Home

Private transfer to Izmir airport for your next destination.
---
Would you like us to customize Explore Golden Triangle Tour itinerary for you? Imagine dealing with only one person for all your travel details, receiving private itineraries, and recommendations that will fit your travel interests. Contact Turkey Tour Organizer to get a personalized day by day itinerary for your trip to Turkey. Benefit from our expertise. We offer tailor-made tours to Turkey for all interests and desires, from romantic honeymoons and scenic self-drive road trips to photo tours with experienced photographers and cultural tours in major destinations. We arrange everything for your turkey tours, including hotel bookings, airport transfers, guided tours, and top-notch experiences. We want you to have a great time in Turkey and make sure your trip is a memorable one as we have escorted so many tours in Turkey personally.
---
Golden Triangle Tour
Duration: 8 Days / 7 Nights
Destinations: Istanbul, Cappadocia, Ephesus
Travel Style: Cultural, Family, Nature
Contact Us
Frequently Asked Questions
Why Choose Us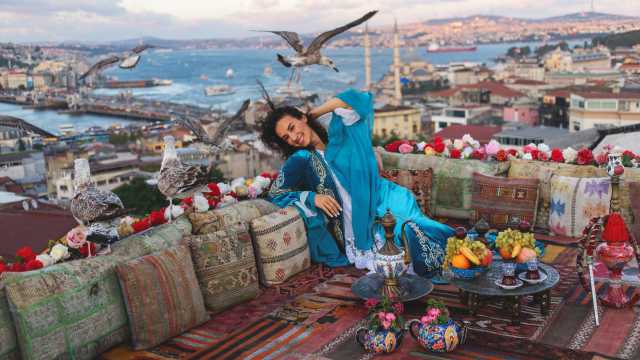 We Develop It into Something Extraordinary
We can obtain exclusive amenities that you are unable to get on your own, such as complimentary breakfast, spa credits, or hotel upgrades. We understand the importance of planning an extraordinary trip, from the big-picture details (where to travel and when) to the details that count (knowing where to find the most delicious pottery kebab in Cappadocia).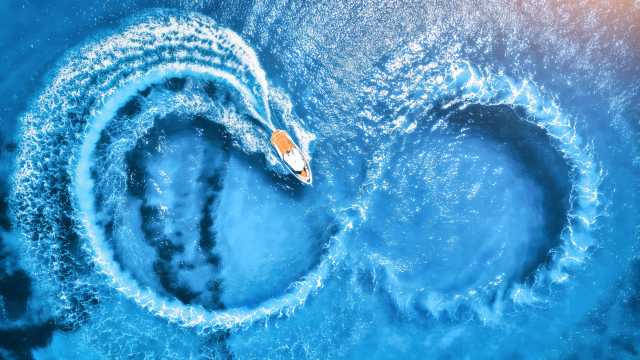 We Know Turkey in Deep Details
It makes sense to commit your most valuable asset - your time - to a seasoned travel advisor, just as you might utilize a financial planner, an interior designer, or a personal shopper. We spend a lot of time traveling, looking for accommodations, getting to know our tour guides better, and discovering the top attractions.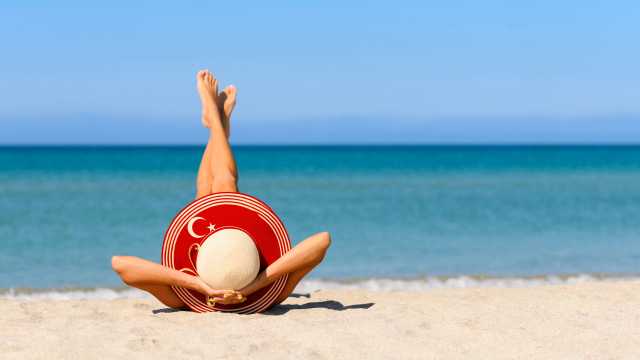 We Discover Your Travel Mindset
We are aware of your top priorities and those of your traveling companions. You could want to sign up for a private tour or a culinary lesson, or you might not want to leave the resort's pool at all! Maybe you want to use travel to teach your children, organize a memorable vacation for your anniversary, or gather your loved ones together to commemorate a significant birthday. We'll have a ton of ideas about what would suit you the best.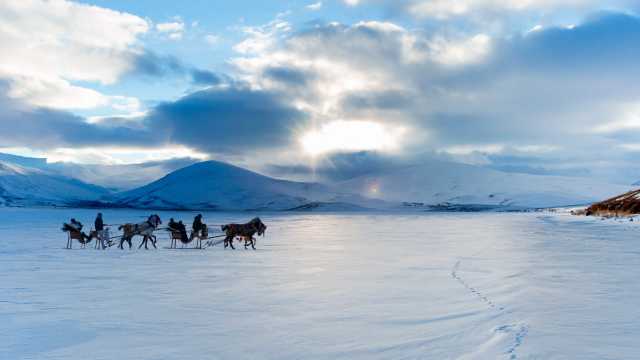 We Can Widen Your Perspective
We will assist you in producing original ideas for where to go and what to do. Istanbul, Cappadocia, and Ephesus will always be well-liked. But we also know the best ways to enjoy locations including Pergamon, Troy, Pamukkale, Antalya, Southeast Turkey, and many more popular travel destinations. We can arrange your upcoming ideal vacation or weekend escape together.