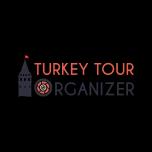 Caravanserais in Cappadocia
Caravanserais were the truck stops of 21st Century in the middle ages. The persian word caravanserai compounds Karvan (caravan) with Saray (palace). The suffix -yi stands for 'of' like in modern Turkish language. It meant the palace of the caravaners which were the businessmen, pilgrims or simply travelers of the middle ages. They are built on the Silk Road route from India to Anatolia. Especially Persians, Seljukians and Ottomans invested a lot to the construction of these shelters where the tradesmen were able to rest during their journey in the countryside. They were built within the daily distance range of a camel so the merchant was able to shelter before the sunset in the next caravanserai. Caravanserais are called Khan in the cities. Their name was changing but the function remained the same. It was a trading spot for the locals and visitors of the city. Architecture of the Khans are slightly different from the similar examples in the desert as priority changes from security to functionality.
Caravanserai is a structure with a inner courtyard. They had everything a merchant would look for after a long journey outside; water, food, bath, bed, maintainance for the animals and carts. They were the hotels with ramparts to protect the people and the animals. The ones in Anatolia have 2 parts for summer and winter uses. It is generally accepted that closed winter sections were sometimes shared by the animals as they have an elevated section for the people. Lack of transportation would be a huge problem to tackle in the desert.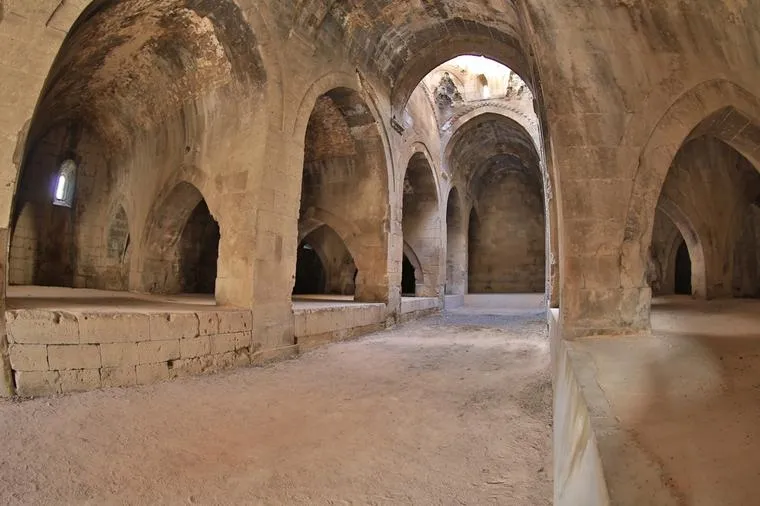 Caravanserais in Cappadocia that are open to public at the moment are;
Besides, there is Agzikarahan caravanserai located in the town named after the caravanserai itself. It was a popular stop to do on the way back Ihlara Valley to Cappadocia but it is closed due to the lack of tourism in the last 3 years. However the management company running the restoration there considers re opening in this summer like the end of June. Still it is a good stop just to see the immense size of the building in the middle of nowhere and the beautiful handcrafted monumental entrance.
Sarihan Caravanserai is located right in Cappadocia. Even though it seems like outside the popular touristic sites of Cappadocia, it is just a 10 minute drive from Avanos or Urgup cities. Besides the well done restoration of this historical complex, whirling dervishes shows are arranged once or twice a day in this venue that you can gather information while paying a visit there. Don't hesitate to ask your guide or driver to include Sarihan Caravanserai to your Cappadocia itinerary as it is way worth than the 10 minute drive.
The most popular caravanserai of the travelers of Cappadocia is Sultanhan. Especially if you are traveling in between Konya and Cappadocia. The route from Sultanhan to Konya is a straight road which would take you to the ancient times if the other vehicles didn't existed on your way. Wide flat plains of Konya are producing the grains Republic of Turkey needs and no wonder why they needed such big caravanserai on the Silk Road. If you are self driving from Cappadocia to Antalya or vice versa like in our suggested program, you should not miss the big yellow signs of Sultanhan and take a break there.
Karatay of Konya is located on the way from Kayseri to Malatya. It is not the most popular route of tourists but heavily used by the ones traveling to Mount Nemrut from Cappadocia. There is a full day drive in between both cities like the 8th day of one of our most popular Turkey Tours; Ancient Paths of Turkey. Stopping by to strech your legs and enjoy a cup of Turkish tea or coffee is highly recommended. The city walls has details of thick pillars resembling rockets which is fun to imagine a caravanserai in the space.
------------------------------------
Would you like us to tailor you a private itinerary including Caravanserais of Cappadocia? Benefit from our expertise. We offer tailor-made tours to Turkey for all interests and desires, from romantic honeymoons and scenic self-drive road trips to photo tours with experienced photographers and cultural tours in major destinations. We arrange everything for your Turkey Tours, including hotel bookings, airport transfers, guided tours, and top-notch experiences. We want you to have a great time in Turkey and make sure your trip is a memorable one as we have escorted so many tours in Turkey personally. Imagine dealing with only one person for all your travel details, receiving customized itineraries and recommendations which will suit exactly your travel interests. Contact Turkey Tour Organizer to get a personalized day by day itinerary for your trip to Turkey.
Kadir Akın
Kadir Akin is the managing partner of Turkey Tour Organizer Co. and a highly skilled travel advisor and tour guide. Kadir has worked in the tourist sector for more than 15 years, and he has a wealth of experience in trip planning and offering first-rate guiding services.
Whether visiting historical sites, trying the food, or finding off-the-beaten-path jewels, traveling with Kadir as your tour guide ensures a genuine and educational experience. Anyone looking for an insider's view of Turkey will find him to be a reliable and sought-after guide thanks to his love for his country and commitment to his profession.
Frequently Asked Questions