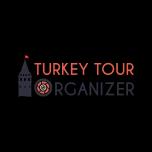 Sustainable and Responsible Tourism
What is Eco Tourism?
Claus-Dieter Hetzer from US did the first ecotours in Mexico during the early 1970s. Popularity of ecotourism did not grow as the mass tourism but since 1980s, more people join eco tours rather than the mass tourism. Seeing the potential, big guys of tourism industry are slowly entering the ecotourism market. Kenya, Costa Rica and Mexico are the leaders in ecotourism but because of growing interest, more people are inspired from the contributions of ecotourism yet develop ecotourism in various countries around the globe.
During our travel, we effect the planet earth a lot. Planes, hotel rooms, busses, trains, rental cars; they all create CO2. Leaving your hotel rooms AC and electricity on will continuosly create carbon even if you are not there in the room. Globally, we have created the highest numbers of carbon in 2011. 35 Billion tons of carbon was created by the industries in the world in 2011. Only Germany created more emission then the whole international shipping in the world. Especially highly populated countries with less forests create more carbon. Here is the role of tourism in global warming;
How can I reduce carbon emissions while traveling?
Travel with agencies that are eco friendly. We plant a tree to all clients coming to Turkey and planted 118 trees in 2015. We are not the only company doing so and please browse for hotels or companies with environmental consciousness. Avoid air travel if you can. Trains are very well operated in Europe and slowly developing in Turkey that you can use while changing destinations. If you are traveling frequently, travel close to home or for a longer time frame like Australians do. While booking flights, check the company if they are recycling the waste and using recycled material on board. Consider your hotel room like your own back home. Turn off the lights, AC and TV before leaving the room to explore. Walk or bike if you can rather than renting a car or having a designated driver. Buying a solar charger will contribute a lot more than using non-rechargable batteries. Support the local economy by purchasing items and good from them directly. Book a cooking class experience with us :) or join a full moon walk.
------------------------------------
Would you like us to tailor you a private itinerary, including a cooking class experience or a full moonwalk? Benefit from our expertise. We offer tailor-made tours to Turkey for all interests and desires, from romantic honeymoons and scenic self-drive road trips to photo tours with experienced photographers and cultural tours in major destinations. We arrange everything for your Turkey Tours, including hotel bookings, airport transfers, guided tours, and top-notch experiences. We want you to have a great time in Turkey and make sure your trip is a memorable one as we have escorted so many tours in Turkey personally. Imagine dealing with only one person for all your travel details, receiving customized itineraries and recommendations which will suit exactly your travel interests. Contact Turkey Tour Organizer to get a personalized day by day itinerary for your trip to Turkey.
Kadir Akın
Kadir Akin is the managing partner of Turkey Tour Organizer Co. and a highly skilled travel advisor and tour guide. Kadir has worked in the tourist sector for more than 15 years, and he has a wealth of experience in trip planning and offering first-rate guiding services.
Whether visiting historical sites, trying the food, or finding off-the-beaten-path jewels, traveling with Kadir as your tour guide ensures a genuine and educational experience. Anyone looking for an insider's view of Turkey will find him to be a reliable and sought-after guide thanks to his love for his country and commitment to his profession.
Frequently Asked Questions