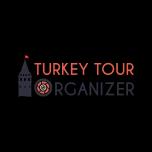 10 Street Foods a tourist must taste in Turkey
Simit or Gevrek
Even though Simit is more popular all around the country, people around Izmir call it Gevrek which means crispy. Especially the voice of the simit sellers in the morning fill the narrow streets of Izmir and its cities waking people up to a morning with a warm Gevrek to assist their yummy breakfast. For lunch and as an appetizer along the day, simitci (simit sellers) are wondering around the cities and towns to give you this snack to assist our famous black tea. It is a perfect blend of flour, milk, water, sugar, salt and sesame seeds covering the whole thing. People selling simits in the streets are very photogenic as well. Good luck finding a nice warm one...
Stuffed Mussels
Mussels are available all around the shores of Turkey and as an appetizer to beer or Raki; our national beverage, consumed by thousands in cities located by the waters. It is a long process and getting the mussels out of water is quite hard but the outcome is delicious. By the afternoon, Midyeci; people selling mussels on small trays appear in the crowded corners of the cities and people start to buy and eat one by one. A whole tray used to be a reward to a backgamon game or card players in the tea house I used to hand out in my hometown Bergama. People are proud of how many mussels they can eat at one but ignore those myths please, a single portion that you can get in narrow streets of Beyoglu is big enough for a person trying it for the first time...
Fish and Bread
Nope, they are not ships to register to Ottoman Navy, they are just selling fish and bread in Eminonu district of Istanbul. It is claimed that they are available since 1453, same year the city was captured by Turks. The bread is Turkish however the mackerel is from Norway. Dont make this dissappoint you because the fish is called Lipari in Turkish meaning fatty, coming from the Greek word liparos. The best way hence is to grill it and since you are in Turkey, if it is grilled then deserves to be thrown into the bread. The rate of a portion has gone up because of the dramatic increse of US Dollars against Turkish Lira but with the newly opened fish season, it slowly decreases day by day...
Kokorec
It is hard to pronounce but we cannot ignore the number of people who are addicted to Kokorec. There are people even travel to the other end of the city to eat a proper kokorec kebab after a good night out. The longest range i have made is around 20 kilometers and yes i admit that i can travel even further if there is a better option. Kokorec is made from sheep intestines and they are roasted over charcoal making the fat inside slowly leak through the layers of intestines and drop over the fire spreading a nice and irresistable smell across the street. Please browse some videos on the internet about the kokorec chefs making music as they mince the kebab before serving. Cumin and red pepper dress the kebab before it is served making it easier to eat and ignore the fact that you are eating intestines.
Doner Kebab
You will be familier with this kebab if you have travelled around Europe and you can encounter it all around the world. Lamb or Chicken, Doner kebab is the burger of Republic of Turkey. It is 'the' fast food of the country and consumed from 7 to 77: meaning from the baby to the nanny... Pide bread, regular bread or any type of bread is used to serve the kebab and it can be stuffed with a wide range of greens, souce and even french fries. It is fast, big and available almost all over the country yet highly recommended to try it for lunch or dinner...
Liver kebab
Liver may not be considered as meat in many countries but here in the south east of Turkey, from breakfast to dinner, liver kebab can company almost all tables. Liver is diced and cooked on charcoal like most of the Turkish kebabs and yes the fat also melts and drips over the charcoal creating a white cloud in many narrow streets of Diyarbakir and the other cities located in the south east of Anatolia. There is still a debate among the south eastern cities about who makes the best liver but for me and many people, it is best in all of them. Even though consumption traditions are different, they use the liver of the sheep from the same geography and dont season or marinate it before serving which ends up in the same result. however, the hardest part is to cook the liver properly and keep it as soft as possible and now i am talking about barbecue skills. No offense my dear Australian friends but people in South East of Anatolia are the best barbecue chefs in the universe.
Halka Tatli\-Circular Sweet
It looks like a mountain of donuts on the trays of corner patisseries of Turkey. It is a phenomenal combination of semolina, yogurt, eggs, milk, vanilla and flour. After cooking the mixture in oil, it is rested in syrup to give the last touch and sometimes served after a small pinch of pistachio. The public name is something you should ask your guide since I cannot translate it directly into English because the translation will not match with the content of our blog. It is sweet and energy filling and consider yourself lucky if you end up finding it warm.
Chestnut Kebab
Turkey produces a lot of chestnut and it is the highlight of our winter. Every kid grown in a house with a stove know how its prepared and the exciting waiting time to eat this yummy kebab. No seasoning or spices are required; just cut it in half and drop over the stov or grill to prepare it in minutes. Candies, oil, chocolate dipped desserts are made from the chestnuts but the street kebab is the best and most available.
Wet Burger
Yes it is wet, not because of water but the tomate sauce used to season the big piece of meatball inside the burger. Best avilable in Taksim square but it is available in many corner shops in Istanbul. It is simple, tasty and quick but not recommend for a lunch or dinner since one piece is not enough for a course. However, you can easily grab one along the walk in Beyoglu district of istanbul and put another tick to your 'what to do in Istanbul' list.
Rice and Chickpeas
Chickpeas is widely used in Turkish kitchen and in small cars you can encounter people selling rice with chickpeas which is consumed like a light lunch and also as an appetizer. Don't fall for people putting ketchup and mayonnaise and have it plain like everybody does. Chicken is available and with a little extra, you can ask for some chicken meat on top of it as well to pamper yourself. It is not a very complicated food but a nice and filling mixture which is all you need during the long culinary tours.
------------------------------------
Would you like us to tailor you a private itinerary, including a culinary tour program? Benefit from our expertise. We offer tailor-made tours to Turkey for all interests and desires, from romantic honeymoons and scenic self-drive road trips to photo tours with experienced photographers and cultural tours in major destinations. We arrange everything for your Turkey Tours, including hotel bookings, airport transfers, guided tours, and top-notch experiences. We want you to have a great time in Turkey and make sure your trip is a memorable one as we have escorted so many tours in Turkey personally. Imagine dealing with only one person for all your travel details, receiving customized itineraries and recommendations which will suit exactly your travel interests. Contact Turkey Tour Organizer to get a personalized day by day itinerary for your trip to Turkey.
Kadir Akın
Kadir Akin is the managing partner of Turkey Tour Organizer Co. and a highly skilled travel advisor and tour guide. Kadir has worked in the tourist sector for more than 15 years, and he has a wealth of experience in trip planning and offering first-rate guiding services.
Whether visiting historical sites, trying the food, or finding off-the-beaten-path jewels, traveling with Kadir as your tour guide ensures a genuine and educational experience. Anyone looking for an insider's view of Turkey will find him to be a reliable and sought-after guide thanks to his love for his country and commitment to his profession.
Frequently Asked Questions