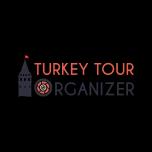 What is the origin of the Olive Tree?
The oldest archaeological finds of the olives are from Santorini Island in the Aegean Sea. The olive tree leaves fossils found in the island are approximately forty thousand years old. There are also a lot of traces of Olive Tree around the Mediterranean Sea. Archaeologists encountered Olive Tree remains in Sahara that are older than twelve thousand years. Neolithic communities in Asia Minor (present day Turkey) collected the wild olive fruits more than eight thousand years ago. But we don't exactly know when and where the Olive Trees were domesticated first in history. A recent article suggests that Mesopotamia and Persia can be the first place to domesticate the Olive Tree. That might be possibly true as grapes were domesticated first in Persia and wheat in Northern Mesopotamia. The communities living in that geography domesticated various types of fruits, vegetables and grains throughout the history.
Journey of the Olive Tree
Olive Tree is believed to have spread to West from Mesopotamia. Mediterranean navigators delivered the tree to South of Europe and North of Africa. For a very long time in history, olive oil has been one of the major trade produce among the Mediterranean communities. Minoan and Phoenician traders exported the olive oil all the way up to the Black Sea. When Greeks started to establish colonies in different ports of Mediterranean Sea, Olive Trees reached to Spain and the journey of the tree continued during the Roman times. The last long journey of the olive tree was to Americas in the sixteenth century AD. As the Olive Tree loves Mediterranean climate, it adapted to the similar climate zones in Argentina, Chile and California.
How Olive Oil is made?
It is not hard to imagine that humans would extract the oil from the olives as they have invented beer before. The process of olive oil making requires more muscle work but easier than making fermented beverages like wine. As the olive floats on the water, it was very easy to extract the oil from the paste. The hardest part was to prepare the oil paste. After washing the olives, they were crushed with stone wheels and the paste was stacked on top of each other and pressed manually by people. Romans invented more productive ways to extract olive oil. During Roman times, Italy was known the land of good olive oil with moderate prices. When hydraulic systems were developed by humans, the productivity of the olive oil has increased. Today, Italian made systems produce olive oil way faster that a Roman or a Greek could have never imagined.
Ancient Use and Traditions
We know that olives were collected by the Neolithic communities in Anatolia. Olive oil became the main ingredient of the Mediterranean kitchen by the second millennium BC. Not only for eating, olive oil is a natural and safe lubricant that can be used to lubricate the kitchen tools like grinders or blenders. In the past, the Spartans and Greeks used oil to scrub their bodies and exercised naked. Today, Turkish oil wrestlers are using the oil to scrub their bodies and wrestle afterwards but wearing a leather short pant. It was even used for birth control after olive oil with cedar oil, ointment of lead and ointment of frankincense applied together to the cervix. Olive oil has an important place in the Church of Christ. It was also used in oil lamps. Jewish communities used only olive oilin menorah.
What is the Olive Oil production today?
Turkey is the third biggest country in olive oil production. Spain produces more than half of the all olive oil in the world itself. Turkey, Greece, Italy and Morocco produces around two hundred thousand tons of olive oil each every year. Tunisia, Portugal and Syria follows these four big producers. Last year, three million and two hundred thousand tons of olive oil was produced in Mediterranean.
------------------------------------
Would you like us to tailor you a private itinerary, including Olive picking and olive oil making experience? Benefit from our expertise. We offer tailor-made tours to Turkey for all interests and desires, from romantic honeymoons and scenic self-drive road trips to photo tours with experienced photographers and cultural tours in major destinations. We arrange everything for your Turkey Tours, including hotel bookings, airport transfers, guided tours, and top-notch experiences. We want you to have a great time in Turkey and make sure your trip is a memorable one as we have escorted so many tours in Turkey personally. Imagine dealing with only one person for all your travel details, receiving customized itineraries and recommendations which will suit exactly your travel interests. Contact Turkey Tour Organizer to get a personalized day by day itinerary for your trip to Turkey.
Erkan Dülger
Erkan Dulger, a seasoned expert in the travel and tourism sector, has devoted more than 17 years of his life to planning wonderful journeys for people all over the world. Erkan has made a great career as a travel consultant and prosperous business owner. He was born with a deep enthusiasm for exploration and a desire to introduce people to beautiful places.
Erkan traveled to the United States in search of knowledge and practical experience, where he spent four years honing his craft while working at various hotels. He was able to better comprehend the complexities of the travel industry as well as the various demands and expectations of travelers thanks to this priceless experience.
Erkan had always dreamed of starting his own travel business, one that would reflect his passion for crafting extraordinary travel experiences. Erkan founded his own travel company in 2015 after realizing his dream via intense determination and strong faith in his abilities.
Frequently Asked Questions